Oswald's Inspiration
Client Moments
Lorem ipsum dolor sit amet, consectetur adipiscing elit, sed do eiusmod tempor incididunt ut labore et dolore magna aliqua. Ut enim ad minim veniam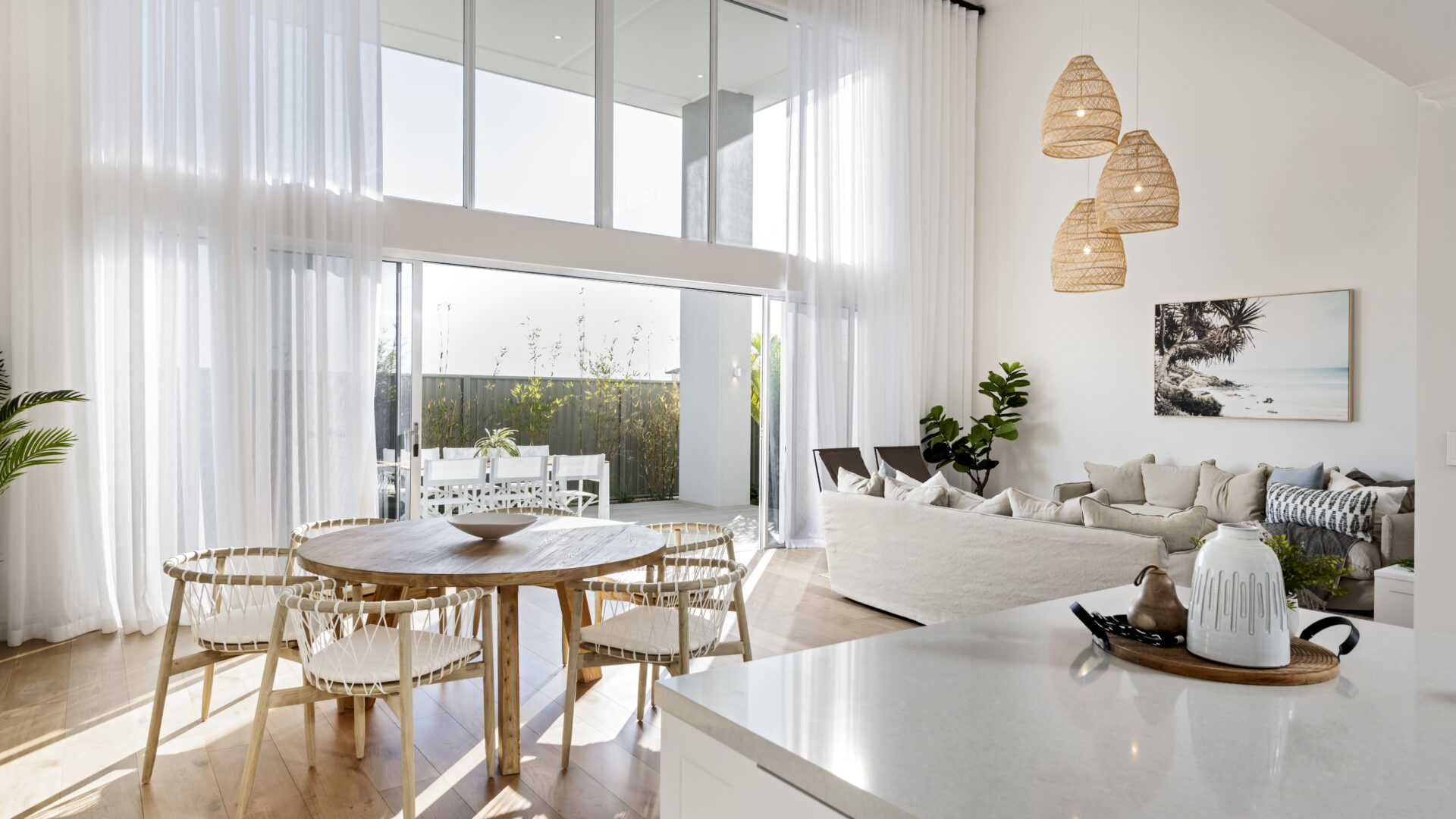 5 reasons to love the Boho Beach House
Imagine your favourite little beach house. Cute isn't it? Now make it bigger and push the ceilings higher. Way higher. Add some big windows. We're talking really big windows, plus a wall of bi-folding doors that open up the living area to a massive timber deck. Drench the walls and ceilings with white paint. Now go a little bit wild with cushions, throws, colourful accessories, a hammock or two, and plenty of tumbling greenery. Welcome to your Boho Beach House – coastal design.
The Boho Beach House captures everything we love about living by the sea and sand, from the big sprawling spaces and splashes of colour, to the relaxed, carefree vibe. Whether it's fond memories of family holidays on the coast or an ocean-side block that's got you thinking about building, chances are you're picturing a lazy afternoon in the hammock after a morning out in the surf.
It can be difficult to pinpoint exactly what it is that draws us to the Boho Beach House. By its very nature, it's a mix-and-match fiesta of the quirky, the colourful and the personal. To celebrate the style's growing popularity we've come up with our five top reasons for loving the Boho Beach House:
See our custom homes.
---
It's individual: There's plenty of scope to add personality to the Boho Beach House. This style of home begs to be filled with the interesting, the eclectic and the conversational. From mementos of travel to far-flung places, to quirky flea market or festival finds, this style of home revels in being colourful and carefree.
It's casually chic: The Boho Beach House is never afraid of colour, texture or pattern, yet it still has an uncanny knack for remaining stylish and polished, with an innate sense of balance and proportion. Think of it as luxurious 'bohemian chic'. It's casual and relaxed, but never teeters into the realms of cutesy or cluttered. Spaces are comfortable and welcoming, and a number of different eras and inspirations will cohabitate with ease. It's a little bit Woodstock, a little bit Venice Beach, and a little bit Byron Bay.
It brings the outside in: Big windows and bi-folding doors ensure the lines between inside and outside are neatly blurred. With a vast timber deck flowing off the main living area, it's impossible to tell where the indoors ends and the outdoors begins. Feathery ferns, potted palms and cascading vines bring the garden inside, highlighting fresh, vibrant interiors that feature raw timber and painted brick.
It's light and bright: The Boho Beach House draws us in with its exposed rafters, raking ceilings, pitched roof, white walls, timber accents and sprawling outside deck. Everywhere is flooded with natural light, while passive solar design ensures rooms feel comfortable whatever the weather may be outside. A shady front verandah is the perfect place from which to watch the world go by, sheltered from the summer sun.
It's made for memories: The Boho Beach House is an escape. It's a retreat. It's our happy place. It's that coveted cottage by the beach. It gives us the space to be ourselves; the person we want to be. It's our younger, relaxed, fun-loving alter ego.
---
---
Recent Posts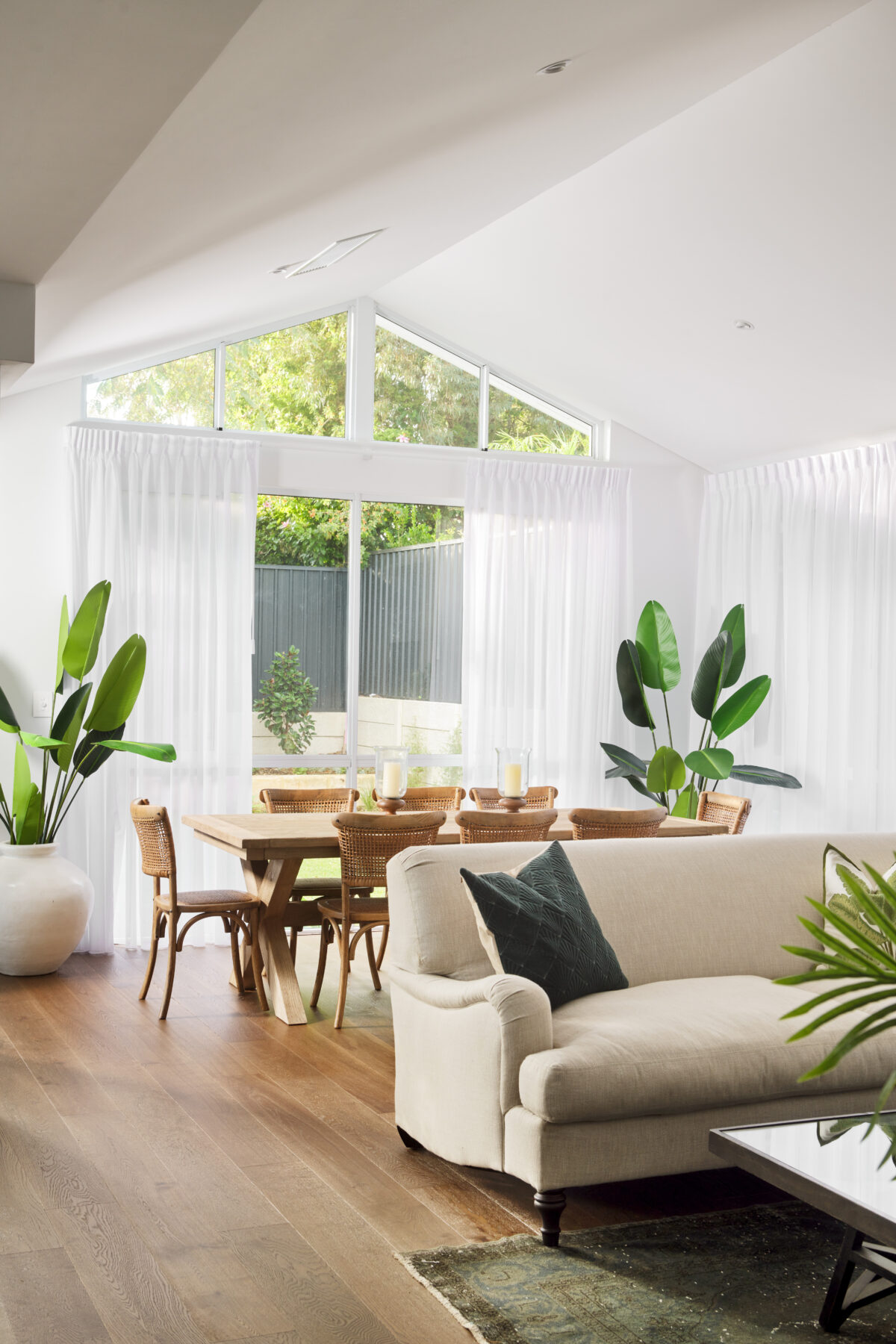 29 Mar 2022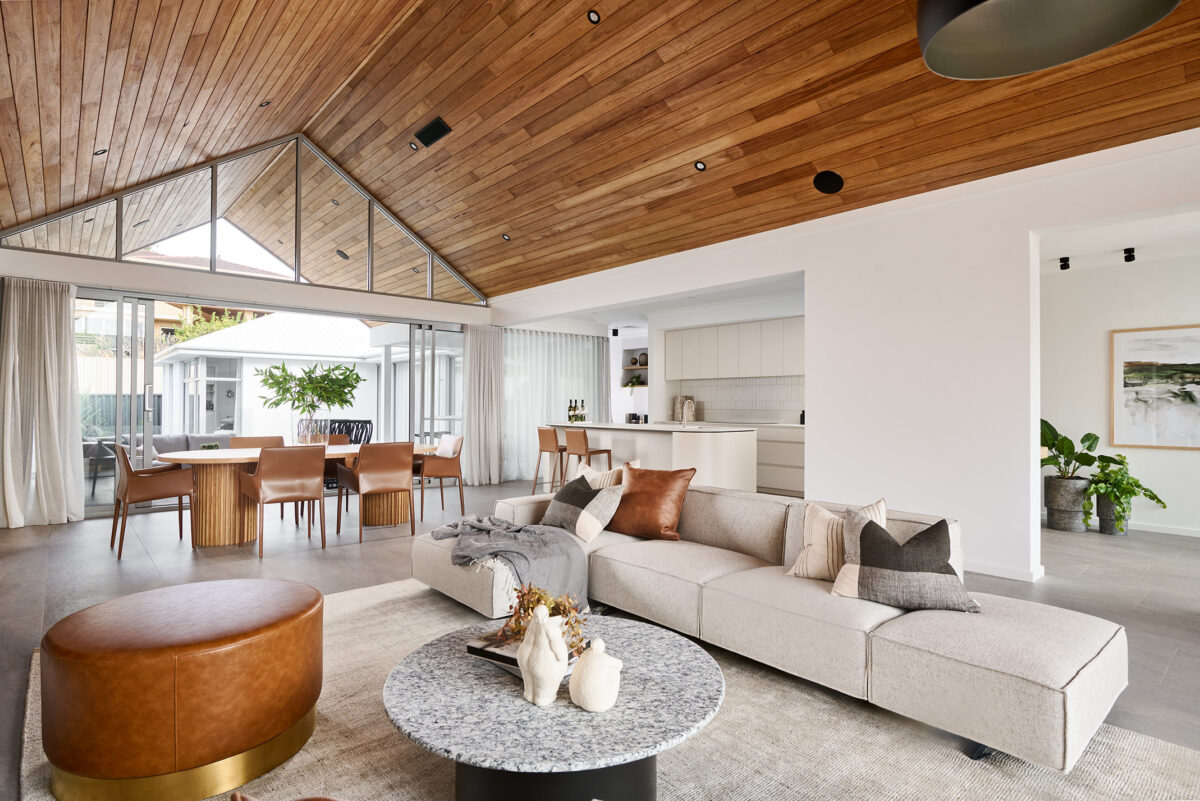 29 Mar 2022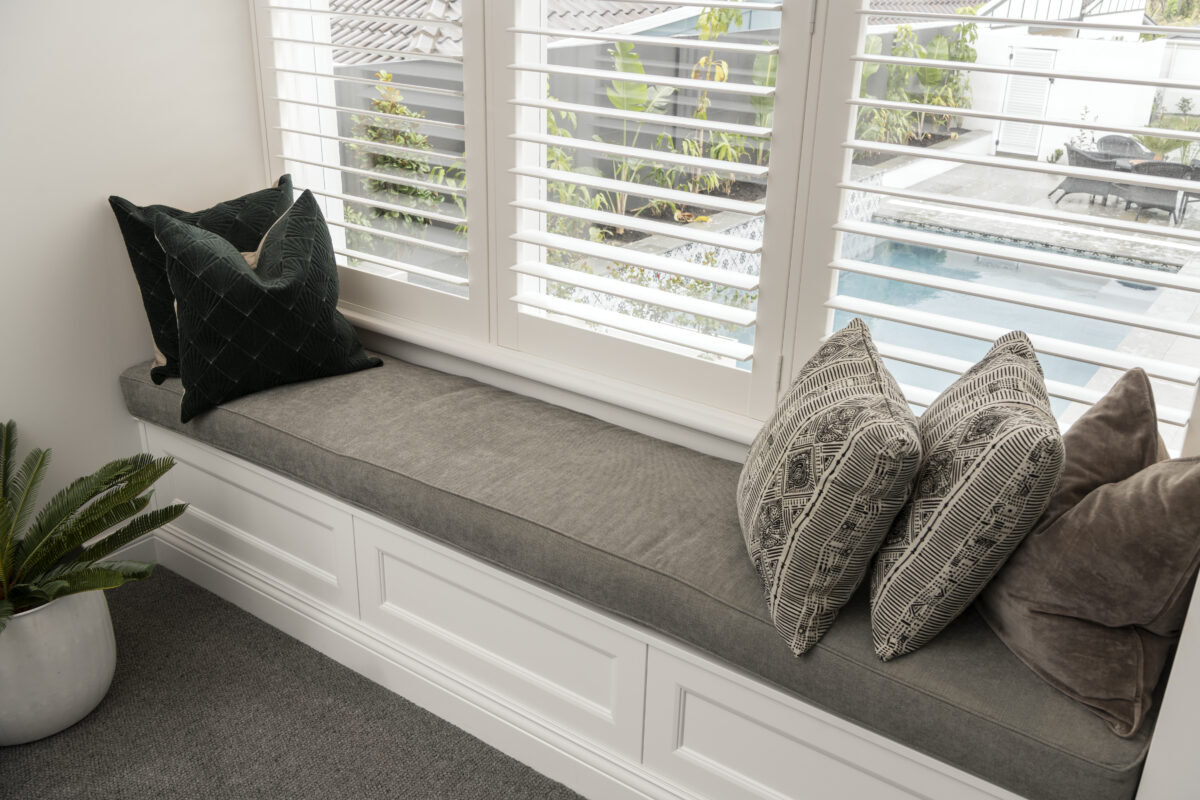 29 Mar 2022
Signup with us
Get the latest news from Oswald Homes delivered straight to your inbox