Oswald's Inspiration
Articles, Client Moments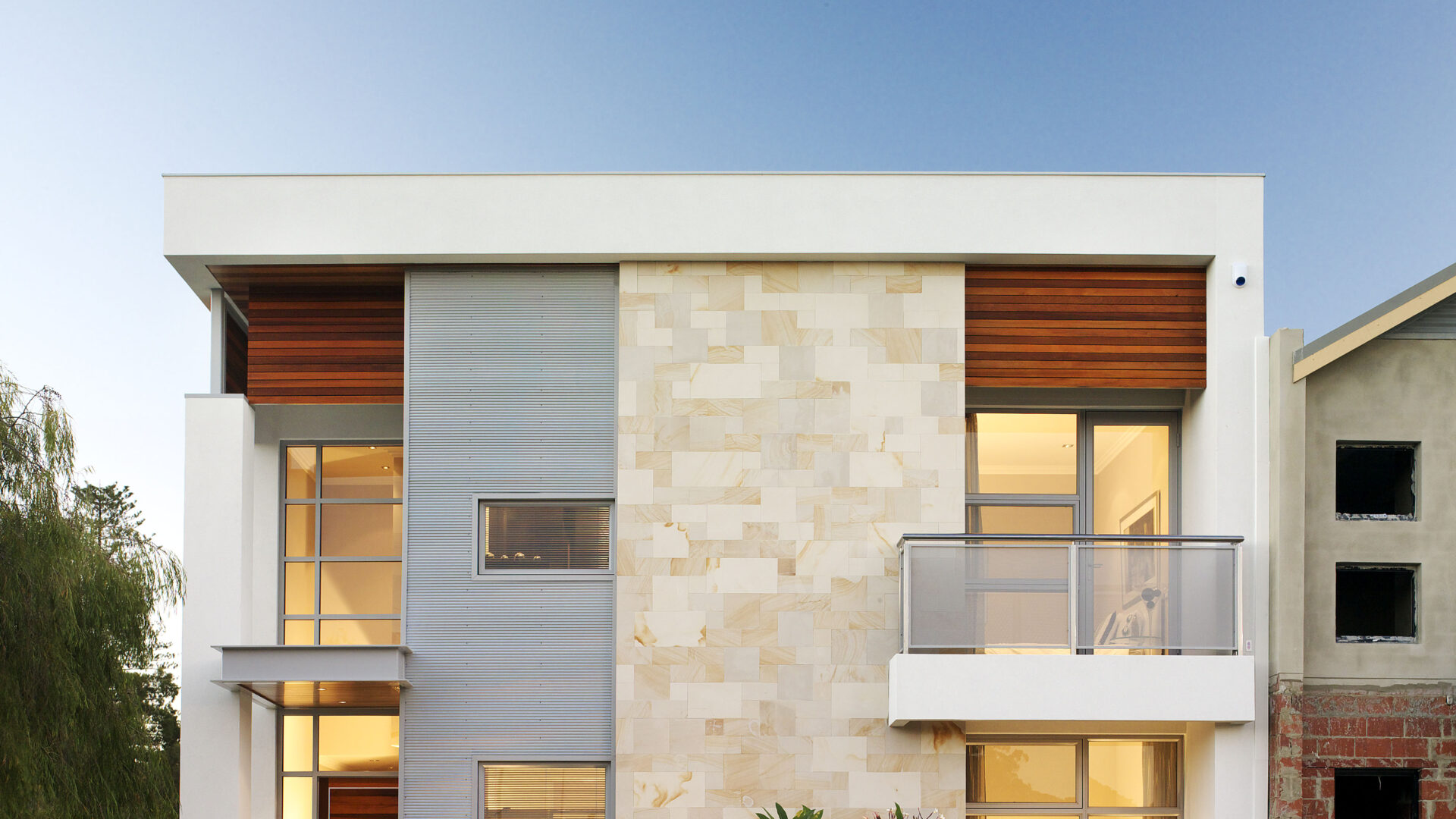 Narrow lot design for time travellers
When the Contempo opened to the public in 2008 it wasn't just the narrow lot home that got people talking. There were pods, pavilions and light shafts to discuss, along with a cubist elevation that the Bauhaus design pioneers would have been proud of.
Built on a 9m-wide block in Nedlands, the Contempo was a home for design-savvy Generation X-ers looking for style, space and purpose, but none of the maintenance. Easy to live in and enjoy. Easy to lock up and leave when you wanted to take off.
And because it was an Oswald home, the design is still as sharp and relevant today as it was when it threw open its doors almost a decade ago. It's as if the design team took a peak into the future. Spaces are versatile and free-flowing, there's an amazing indoor/outdoor connection and everywhere is flooded with natural light.
Narrow-lot design in action
Making the most of a 9m-wide block of just 422sqm, the Contempo delivered more than 380sqm of home, including four bedrooms, three bathrooms, a courtyard, an upstairs lounge and balconies front and back. It was like Doctor Who's Tardis. Only far, far more stylish.
Essentially we managed to get a lot of house on a pretty small block. To do this, we created a thoughtful narrow-lot design featuring two semi-distinct pods, or pavilions, joined by a glass-sided gallery accommodating the staircase.
A double-storey void provided an immediate explosion of light and space as you stepped into the house, setting the scene for what lay beyond. A second void, this time in the living area, also helped ensure both levels of the home were flooded with natural light.
Lauded as "aesthetically beautiful", but also "very functional", the Contempo was the talk of the town, showcasing what was possible in narrow-lot design.
Taking it outside
The Contempo might have been a narrow-lot design on a small block, but it still delivered when it came to outdoor space. By creating a good-sized internal courtyard, the designers provided plenty of space for alfresco entertaining or relaxing under the stars on a balmy summer's evening.
Adding in the courtyard effectively turned the house in on itself. That's always a good thing, but in this case, it worked a treat. Not only did the courtyard become part of the indoor living space, but the design also eliminated any risk of feeling overlooked by the house next door. That's an important consideration for a narrow-lot design as neighbours are usually close by when space is limited.
With its outdoor views, built-in fireplace and a soaring sense of volume, the living area felt open and secluded all the same time. It was a great combo.
Street smarts
It's hard to argue with the Contempo's street appeal. Featuring a soaring panel of Donnybrook stone, along with render, mini orb and cedar cladding, the elevation made a statement with its square lines and gentle mix of materials. It combined warmth and texture with a cubist aesthetic that has proved to be as timeless as it is striking.
See more Contemporary designs.
---
---
Recent Posts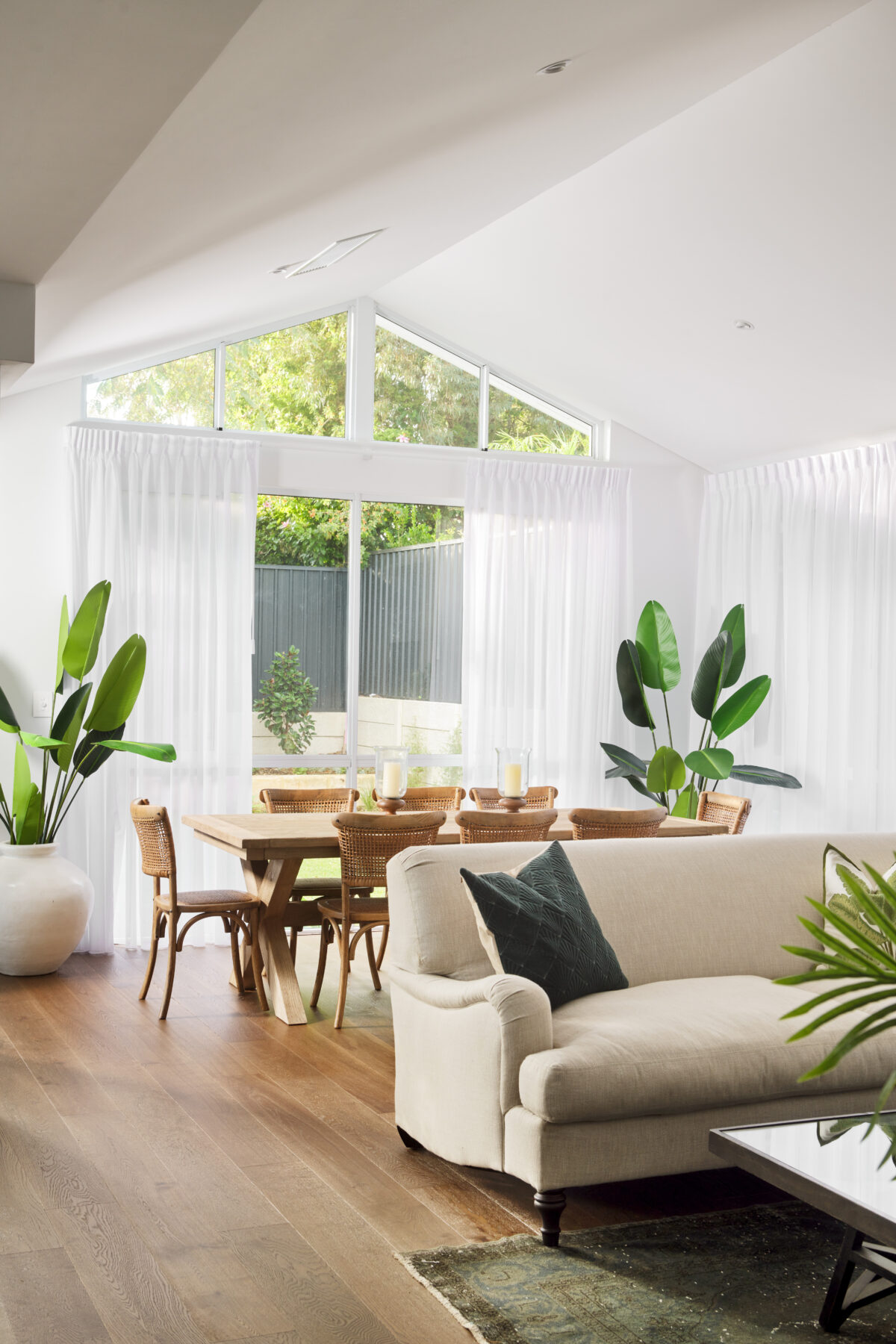 29 Mar 2022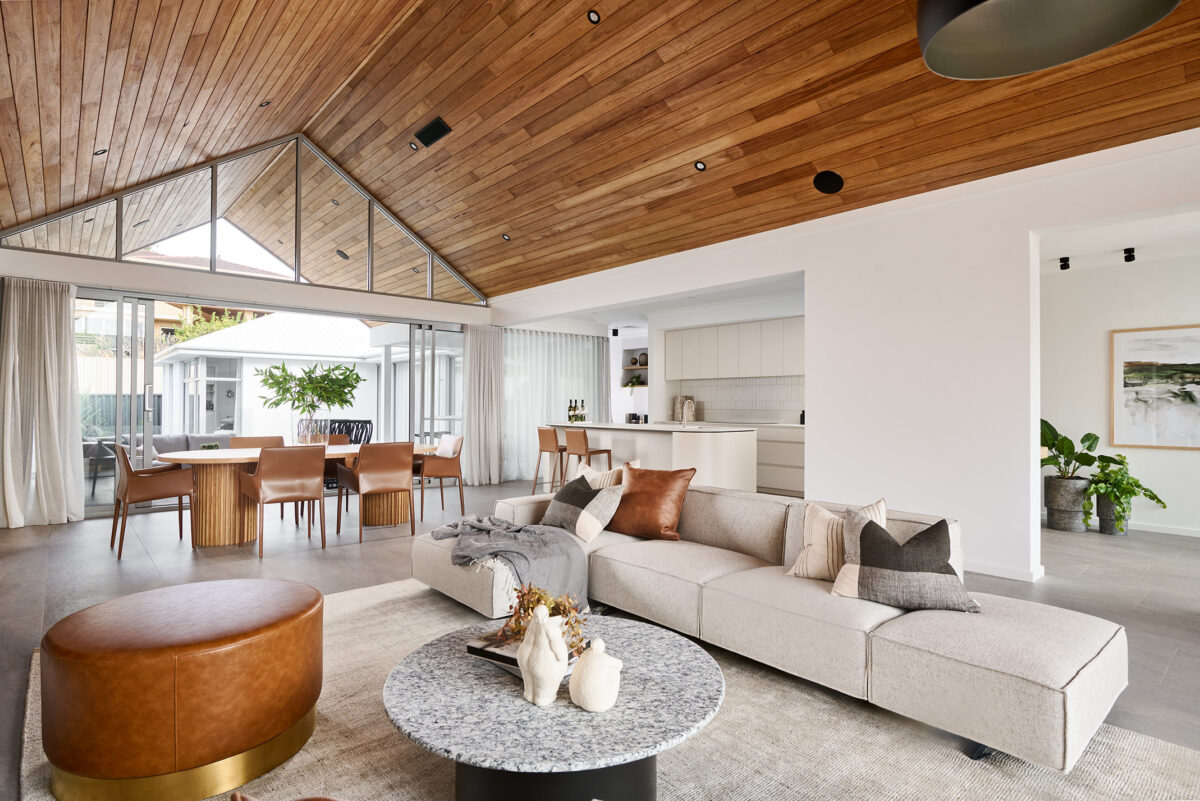 29 Mar 2022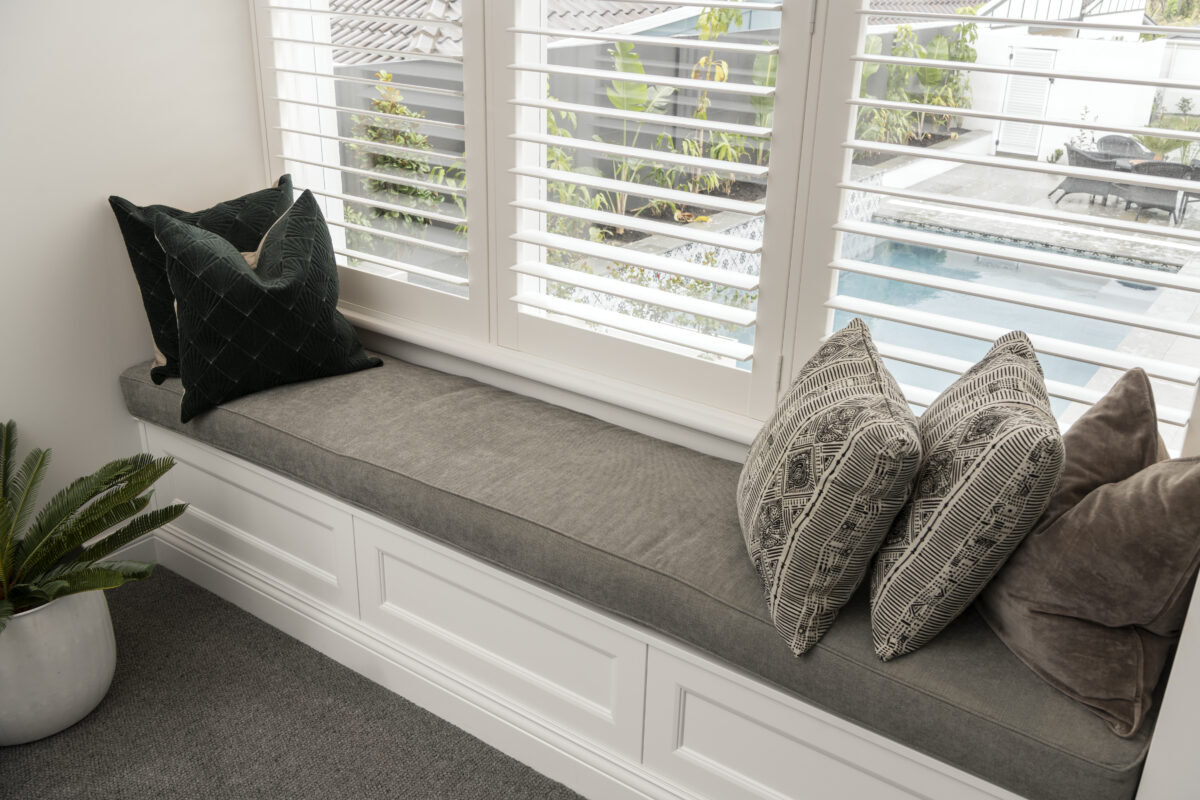 29 Mar 2022
Signup with us
Get the latest news from Oswald Homes delivered straight to your inbox