Urban Prarie
With its dramatic horizontal lines, deep roof overhangs, expansive free-flowing spaces, earthy materials and ribbons of glazing, an Urban Prairie design owes much to the famed architect and Prairie School founder Frank Lloyd Wright.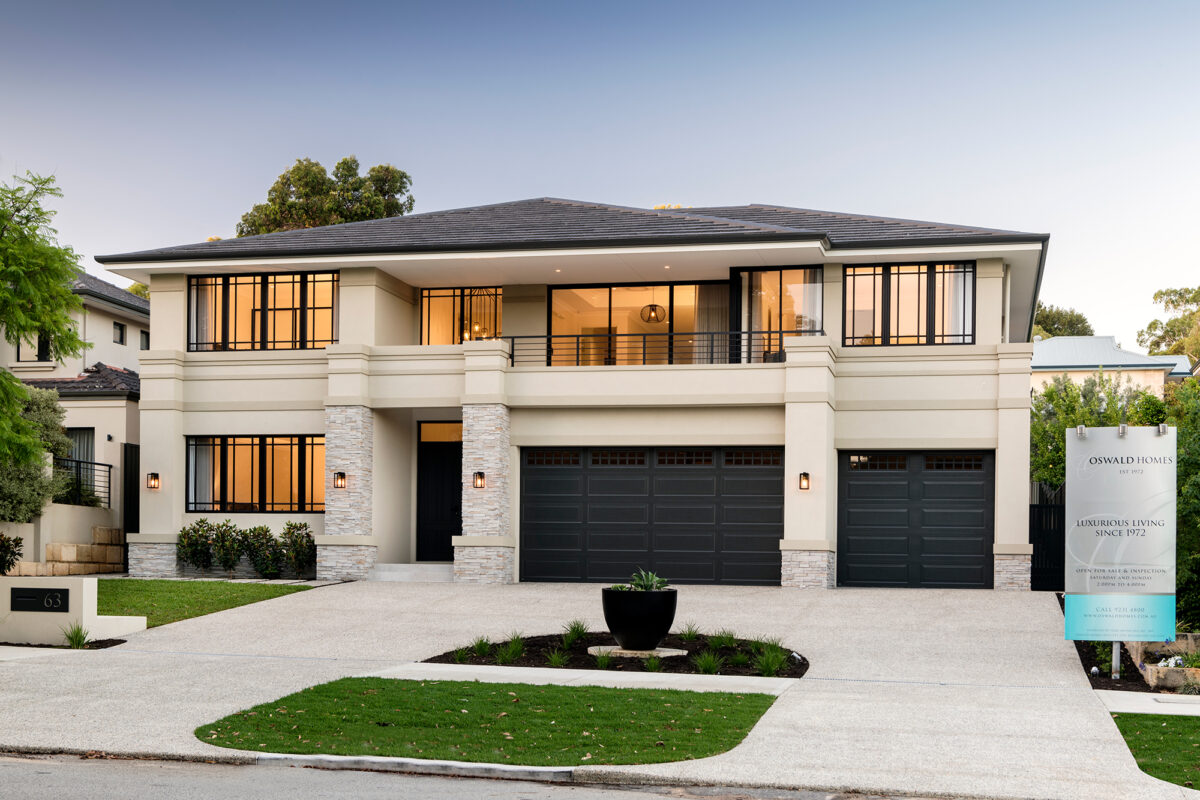 Frank Lloyd Wright upset the status quo. He wondered whether there was a more appropriate style of home for the American landscape – what he called 'Organic Architecture' – and the Prairie style was born. The Prairie School of architects, of which he was the most prominent member, took inspiration from the flat, wide prairies of the American Midwest. The houses took long forms, low to the ground with striking horizontal lines and long, low-pitched roof structures with deep eaves, to protect against the harsh mid-western sun.
Wright not only transformed house designs in Chicago and the Midwest, his furniture and window designs helped inspire the Art Deco movements, and his beliefs helped inform the philosophy of Mid-Century Modernism.
The Prairie house makes a proud statement. A solid base firmly grounds the home. Broad, rendered corbeling creates a strong, continuous horizontal line to clearly define the second storey, which visually recedes with expansive windows under deep eaves. Ideal for the Perth climate, the shallow-pitched but elegant hipped roof extends to provide shade in summer, while the large openings and outdoor living spaces open up to make the most of cooling afternoon breezes.
Earthy natural finishes provide timeless appeal, combined with natural stacked stone or clay face brick. Inside, window seats and built-in joinery, like luxurious dining nooks and cabinetry recapture the design integrity of the Prairie style. It's a robust style which can accommodate everything from contemporary furniture to stylish antiques of any era.
Urban Prairie Home Designs
Grounded, confident, unpretentious and enduring, our urban-style homes are perfect for tree-lined boulevards in leafy suburbs close to the city, where parks and open spaces abound, and homes can settle comfortably into their environment.