French Provincial
There is no more romantic travel destination in the world than France. While Paris commands our attention with its glamour and romance, a trip through the French countryside – along cobblestone streets, past rolling hills carpeted in vineyards surrounding rustic old farmhouses and well-loved chateaux – still captures our imaginations.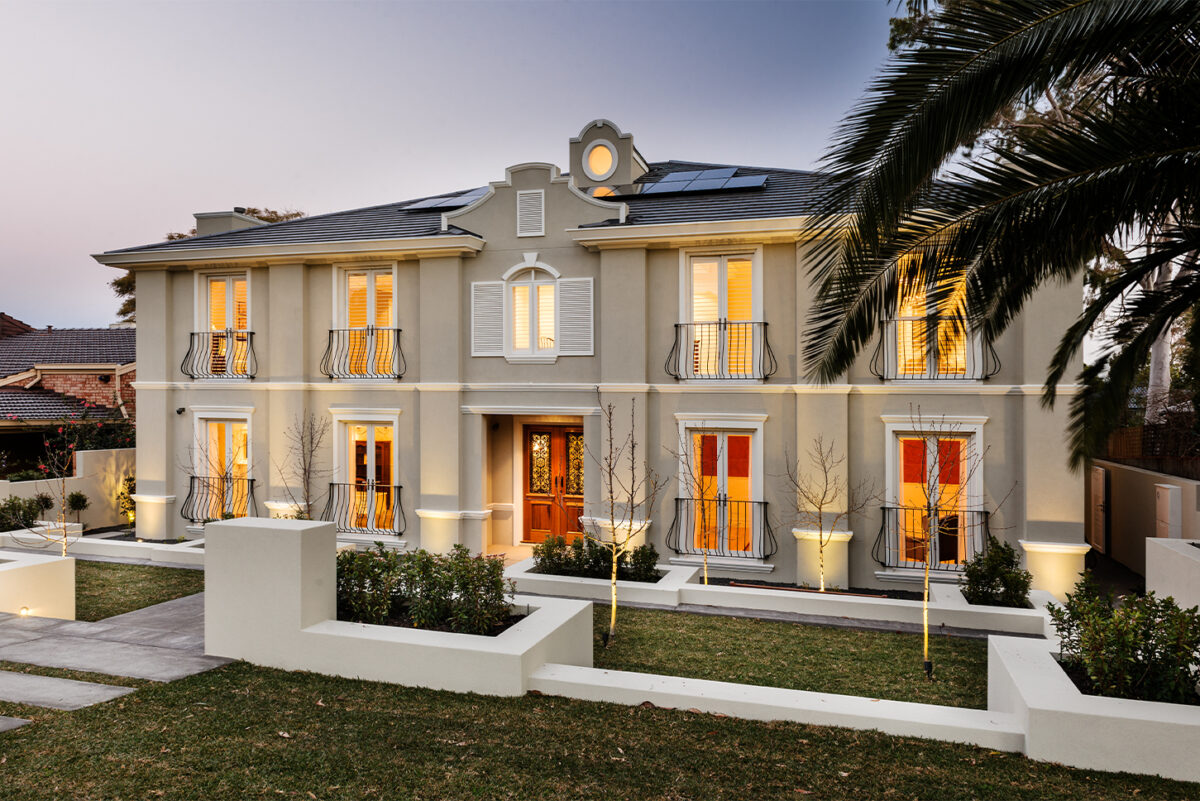 The homes and chateaux have survived, passed down through the generations, worn but beautiful. They were built with love when things were made to last, to withstand the rigours of daily life, without sacrificing style. Homes like these take us back to a time when our needs were simpler – when we made do, we repurposed and reused, and we handed beautiful and useful objects down the generations.
Our romance with the French countryside – Provence and Bordeaux – is also a love affair with food and wine. We think of simple but elegant food accompanied by a mystery Bordeaux red at a local bistro. We imagine every morning with a fresh baguette with jam, and perhaps a coffee, gathered around an ancient oak kitchen table. Bliss.
It's no surprise we dream about recreating this rustic life at home.
Look for wrought iron wrapped around Juliet balconies, or French doors spilling out into the garden. Tastefully relaxed and inviting, the French Provincial style has always been a great choice in established Perth suburbs, especially where heritage considerations may come into play.
The kitchen is the hero. Where once it may have been modest, today it is big, beautiful and generous. Classic moulded kitchen cabinetry, a large, rustic stove, often with open shelves to display items used every day – copper pots, blackened steel pans, dried flowers. Most importantly, a central kitchen island for family and friends to gather around with a bottle of red, or fresh, buttery croissants.
The French Provincial style is best captured inside, where old and worn antiques sit next to more ornate pieces – an old armoire, or side table with cabriole legs – and simple modern reclaimed timber furniture, side by side. Wrought iron light fittings and chandeliers add to the glamour of any room. You'll feel right at home.