Oswald's Inspiration
Articles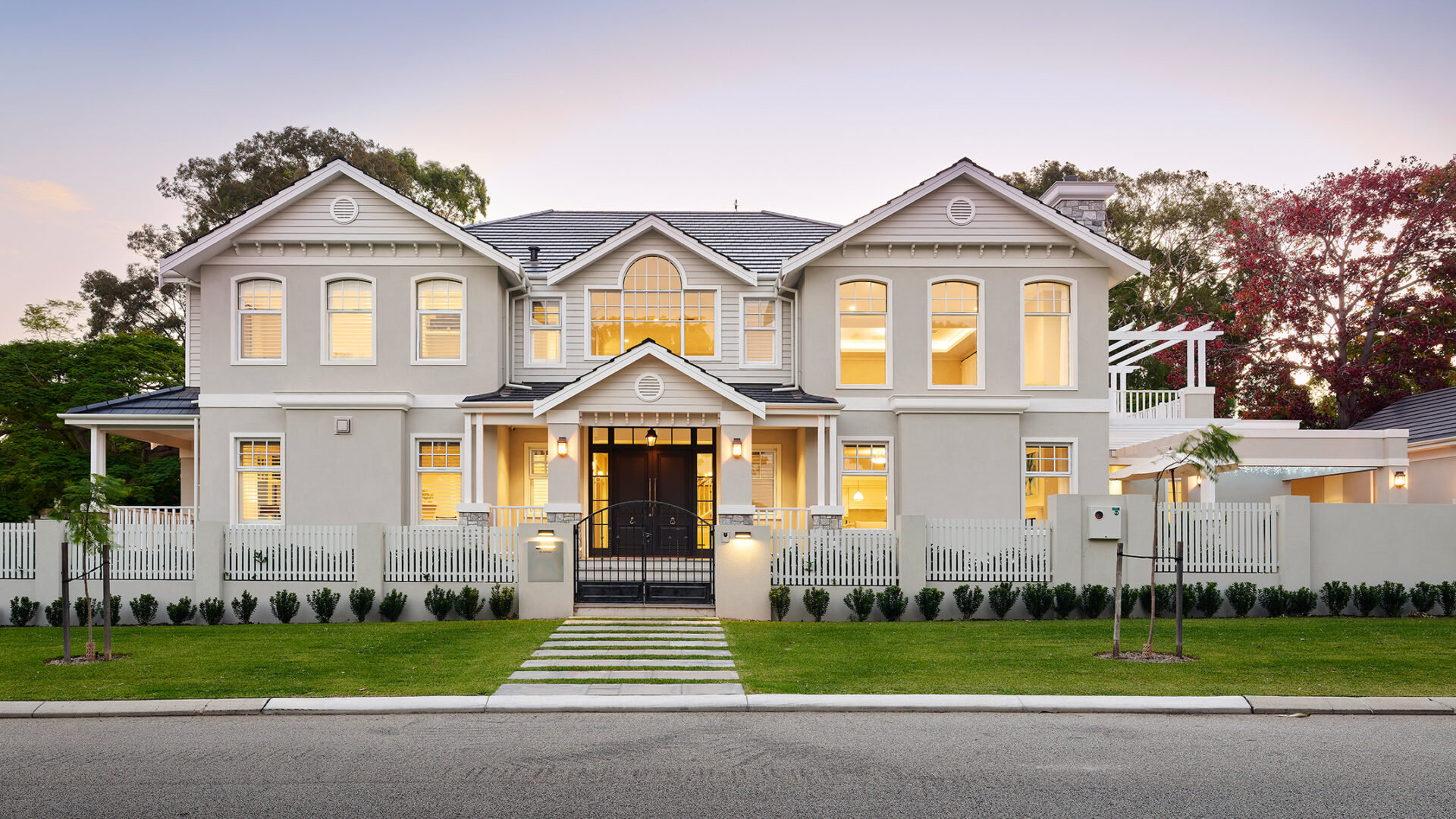 A timeless ode to grandeur
The Oswald Homes name is synonymous with homes of great beauty and exceptional craftsmanship.
Nestled within the picturesque, leafy green streetscapes of Dalkeith, the Hampton Manor stands as a true testament to Oswald Homes' commitment to redefining elegance, thorough attention to detail and setting new standards in the world of architectural excellence.
Standing proud on a 1012 sqm corner block, the Hampton Manor is a masterpiece of architectural brilliance and refined luxury.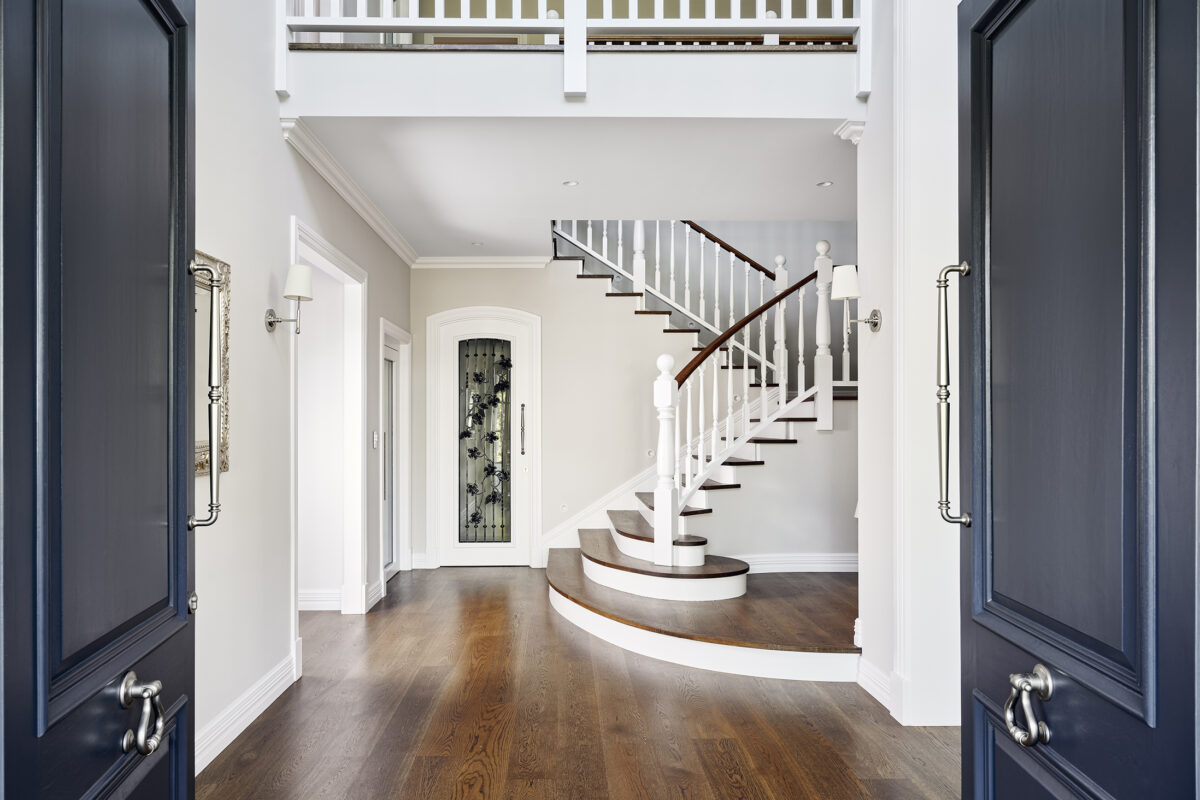 The facade exudes an air of sophistication with its meticulous design, which is reminiscent of traditional manor houses.
The interior follows suit, boasting soaring ceilings, a majestic curved balustrade upon entry with turned balusters and opulent American oak flooring, which whispers of luxury with every step.
Stepping into the Hampton Manor is like entering a realm of timeless grandeur. This elegant custom-designed home emanates gracefulness and charm, spanning more than 521 sqm of living space designed to accommodate both intimate gatherings and grand soirees before opening to the expansive outdoor entertainment area.
No detail is spared in providing residents with an exquisite living experience.
A wine cellar with a custom wrought iron door is a quintessential choice to complement the manor.
The kitchen is a chef's dream, equipped with state-of-the-art appliances, ample space for culinary creations and a scullery.
The separate master suite includes a generously sized ensuite and a dressing room.
Ascending the grand staircase, one can expect a continuation of high-quality finishes, where no detail is spared in providing residents and guests with the ultimate living experience.
The upper floor comprises four bedrooms, each coupled with a private ensuite, a walk-in robe and a window seat, a lift for accessibility, a well-sized lounge and an activity room with a kitchenette, which opens to the tiled roof terrace.
The Hampton Manor stands as a paragon of luxury living. Its homage to the timeless Hamptons style, combined with modern amenities and unparalleled craftsmanship, creates an ambience of grandeur and comfort.
This stunning home is a true testament to the Oswald Homes team, Oswald Homes Interior Designer and Project Team Leader Kestryn Chaloner said. "It displays dedication to the finest of details, all of which were curated to create the ultimate family home for generations to come."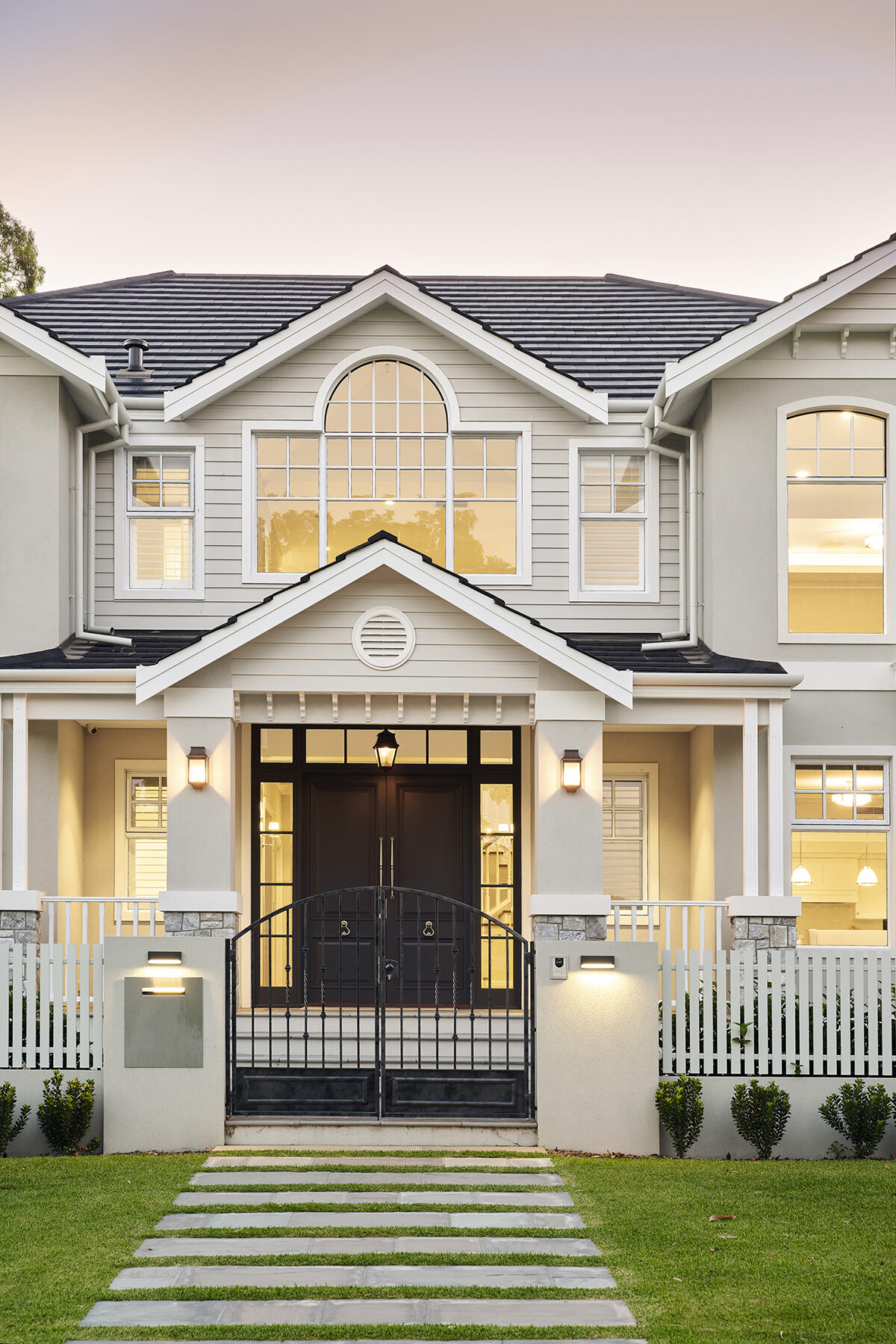 As an embodiment of Oswald Homes legacy of excellence, the Hampton Manor will continue to inspire awe and admiration for generations to come, reminding us true luxury is, indeed, timeless.
View the full article here: The West Australian
Originally published by The West Australian, 22 September 2023
---
---
Recent Posts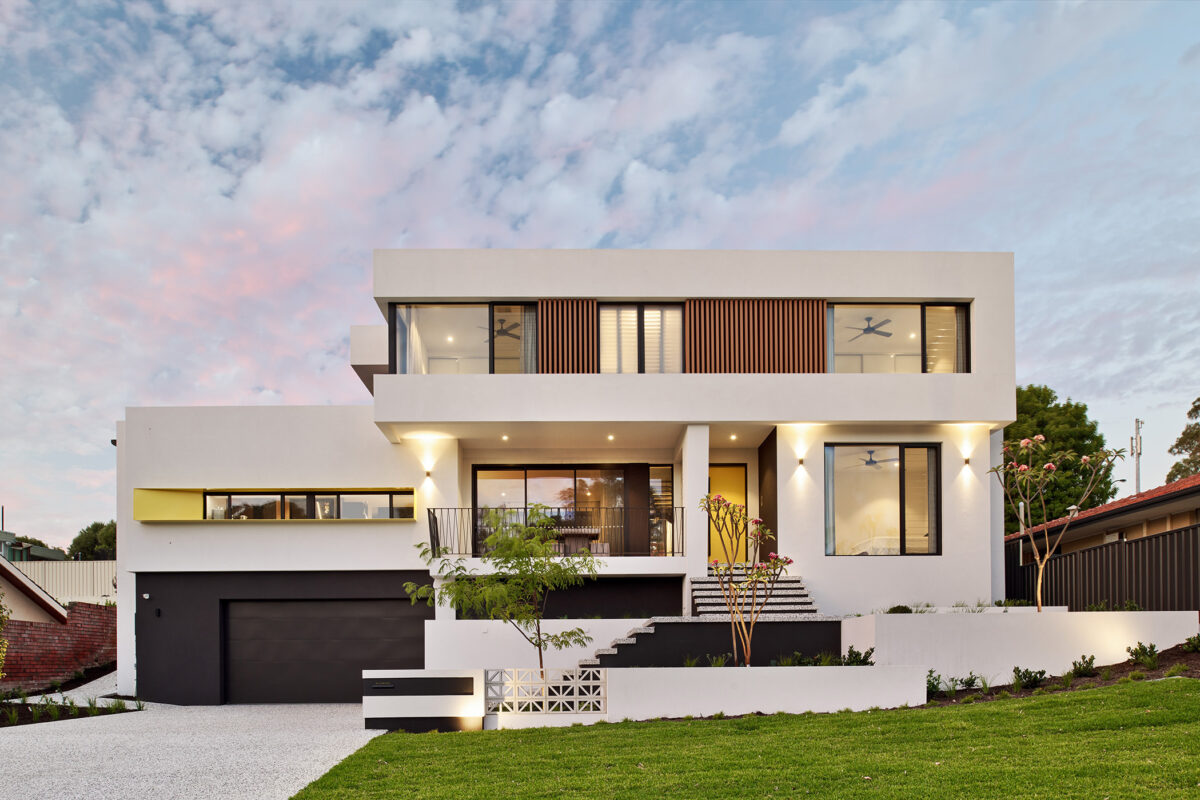 28 Sep 2023
19 Jul 2023
19 Jun 2023
Signup with us
Get the latest news from Oswald Homes delivered straight to your inbox