Oswald's Inspiration
Articles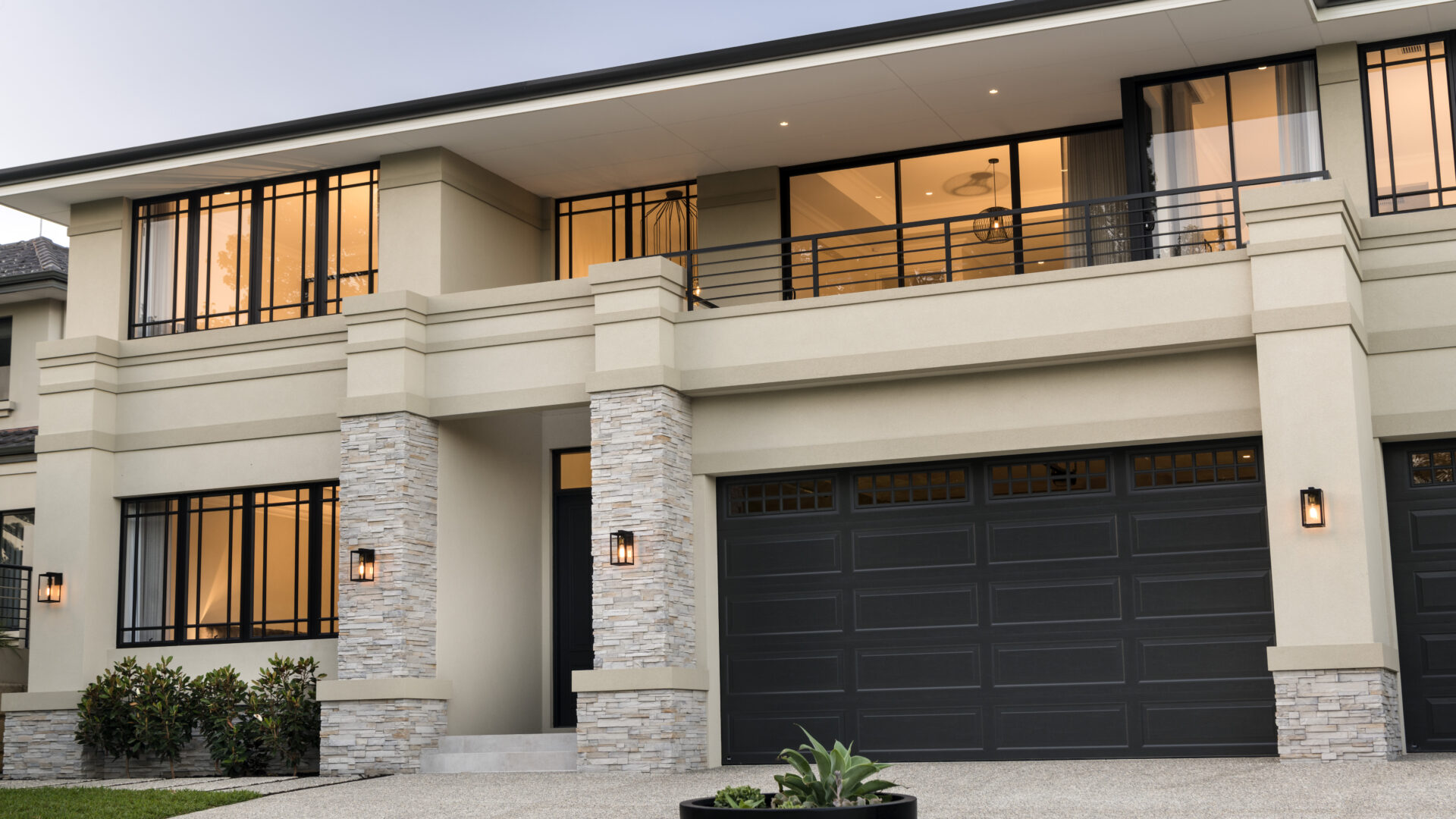 Tradition Reinterpreted
Taking design inspiration from Urban Prairie style, The Oak Park is one of Oswald Home's custom home design in Nedlands. Nestled on the hill overlooking the parklands, this design is confident yet unpretentious creating an exceptional home that could happily fit in a leafy Chicago suburb.
Our client's brief was to create a multi-generational family home that exudes a timeless classical style.
Arranged over three floors, the split-level home was designed to work in harmony with the steeply sloping site. "It was inspired by the Urban Prairie style made famous by Frank Lloyd Wright in the Midwestern United States in the early 20th century", says Brook Leber, Principal Designer at Oswald Homes. "The cantilevered roof section, simplistic tiled roof and strong horizontal elements of this five-bedroom, four-bathroom home are the perfect complement to the leafy streetscape and parkland views."
The standout feature of the home, is the open plan kitchen, dining and living with the theatre/sitting room. The volume of these rooms combined with the natural light from the large windows to the backyard result in a sophisticated yet welcoming and relaxed space.
The Oswald Design Team created a striking exterior, consisting of natural and neutral colours that highlight the feature windows and stone. Double doors open up to dark oak floors combined with taupe stone look porcelain tiles to the living areas. Adding to the fresh and natural feel of the home is the neutral walls paired with dark timber veneer cabinetry and white stone benchtops.
The interior palette includes a monochromatic mix of taupes, greys and deep inky blues in the furniture and decor. Marble and natural stone has been used in multiple pieces to create a feeling a substance alongside velvets, linen, timber and leather giving it that luxurious impression.
See more Urban Prairie styles.
---
---
Recent Posts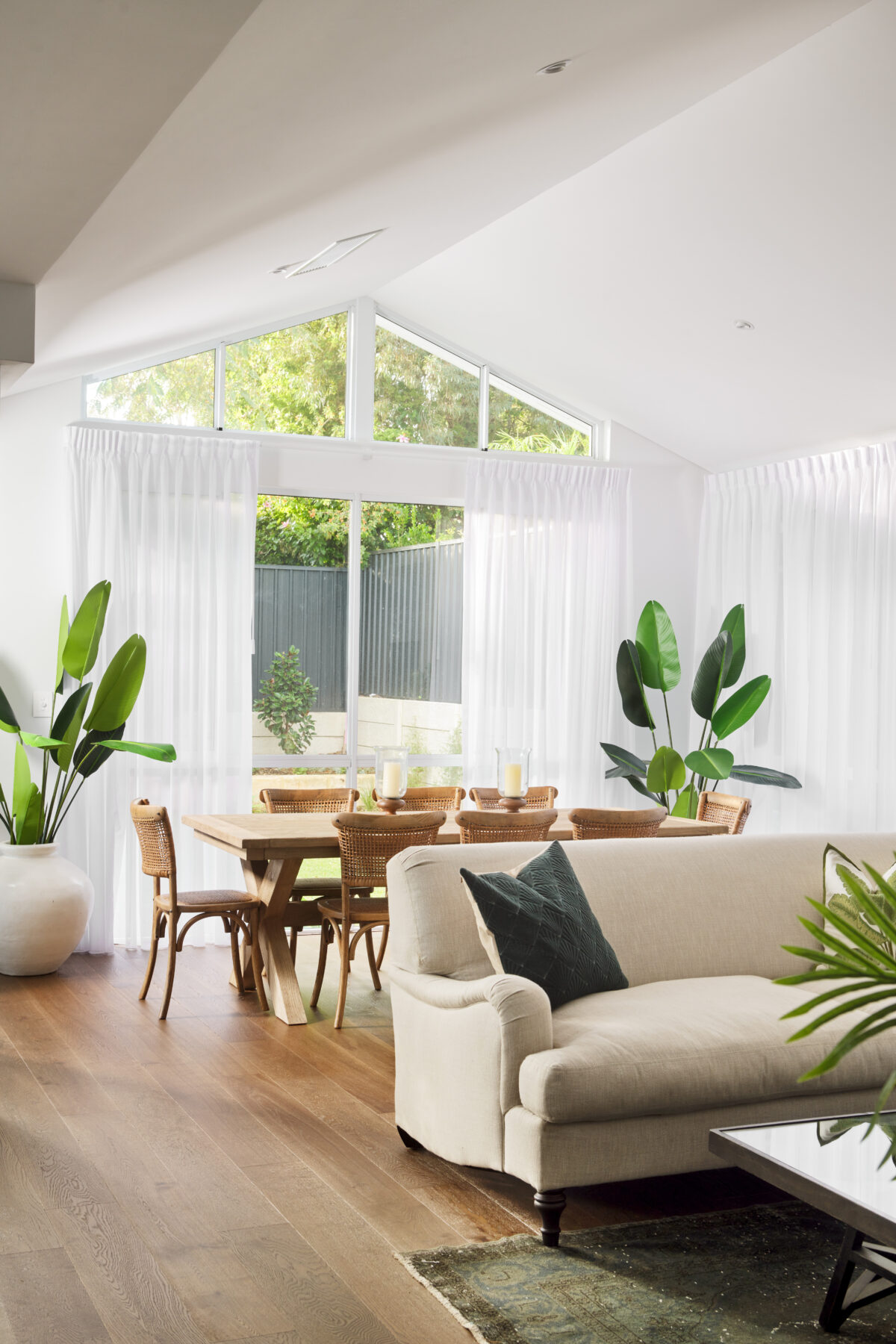 29 Mar 2022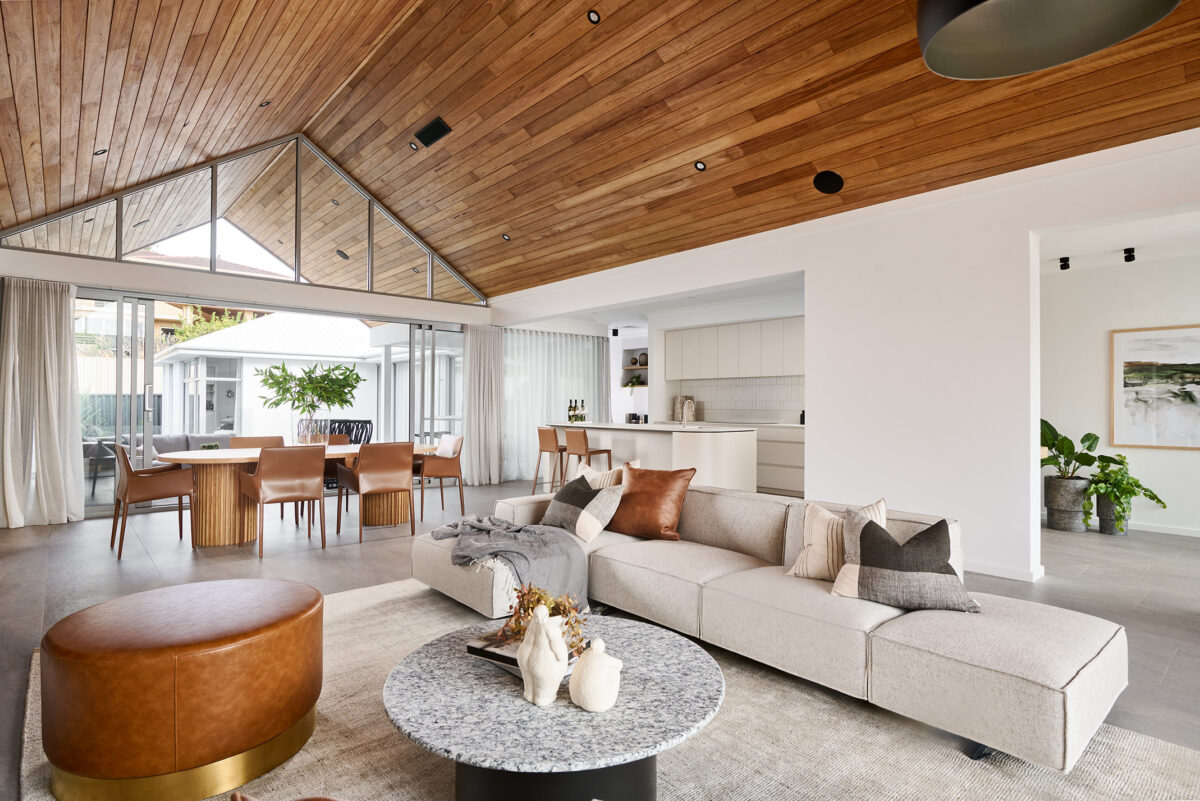 29 Mar 2022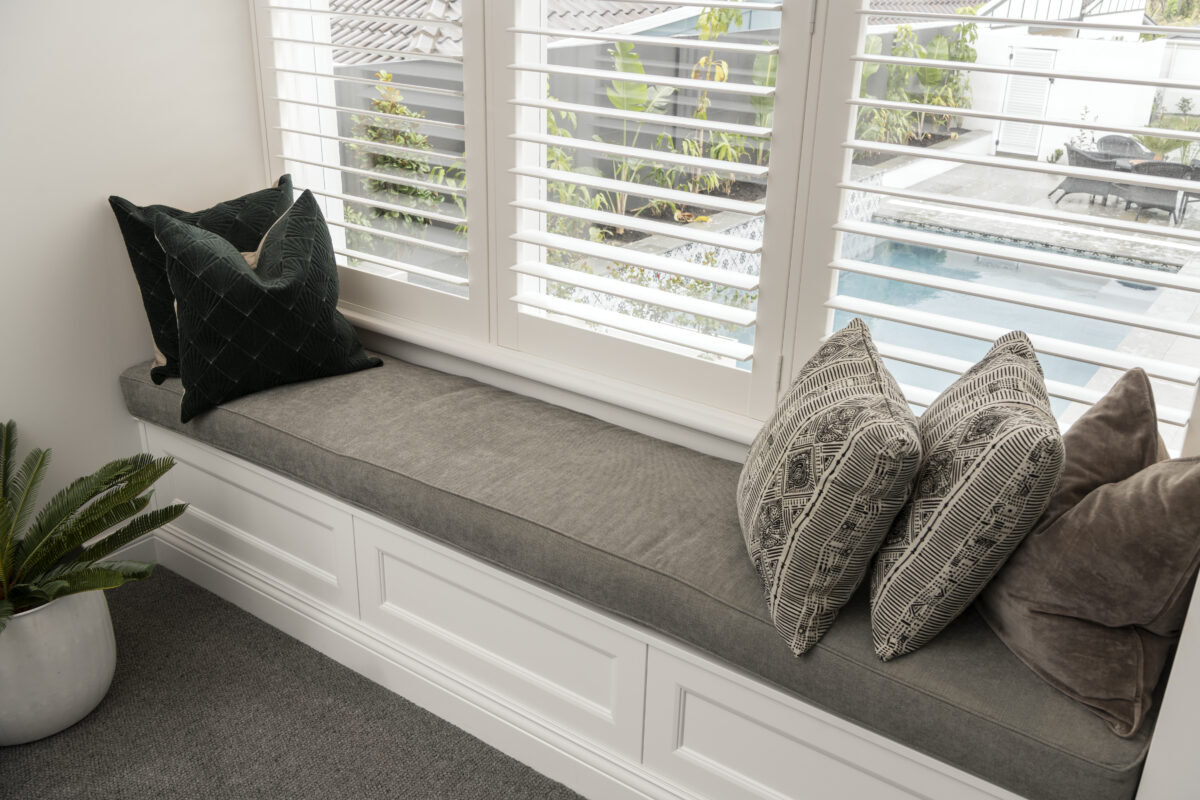 29 Mar 2022
Signup with us
Get the latest news from Oswald Homes delivered straight to your inbox