Oswald's Inspiration
Design Tips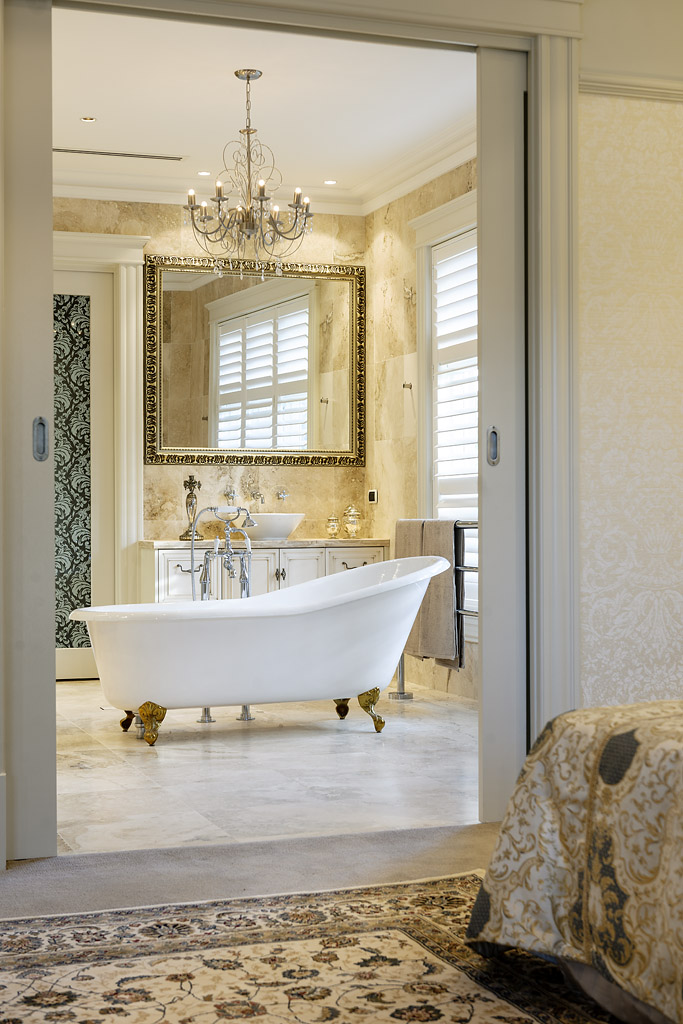 Luxury home bathroom ideas
Perhaps your idea of bathroom luxury is a vast walk-in shower with invigorating temperature-controlled water jets? Or maybe it's a freestanding bath full of scented bubbles, accompanied by soft dimmable lighting and a glass of champagne? Whatever your picture of bathroom bliss, we've gathered together some of our favourite luxury bathroom ideas to help inspire you.
Chandelier
Possibly the ultimate in luxury bathroom lighting is a 12V handmade chandelier hanging above a freestanding bathtub. A modern cascade of clear glass, for example, will add impact in a contemporary bathroom design, while a traditional chandelier with glittery diamond-cut crystals and black lamp holders will make a statement in the bathroom of a French Provincial home.
Metallic finishes: Add gentle shimmer and shine with a copper vanity basin or with Astra Walker taps in delicate French Gold or Flemish Copper. Aged Brass, which is an un-lacquered finish designed to age naturally, will bring an authentic metallic touch to edgy, contemporary bathroom spaces as well as more traditional bathroom designs.
Materials
Stone and natural timber are classic bathroom beauties, adding both warmth and character, along with the latest marble-effect vanity benchtops from Caesarstone's 'Super Natural' range. Compliment the natural hues with soft whites and delicately textured tiles for tasteful sparkle.
Toasty toes
It's almost impossible to beat the warmth and comfort offered by underfloor heating on a chilly winter's morning. Hydronic underfloor heating systems, for example, pass heated water through pipes within the floor to provide an even, natural heat that's always there when you need it.
Shower set
Jet body showers deliver an invigorating massage-style shower experience, while a reverse osmosis water system will purify water for showering, bathing and cleaning your teeth.
Tapware
Add a deluxe touch with elegant tapware in platinum or chrome, featuring designs inspired by art deco styles. There's a nod to the classic, while being a comfortable fit for both traditional and contemporary home designs. The tapware is often complimented by a beautiful free-hanging bathroom mirror in lieu of a standard wall-mounted frameless mirror.
Bathroom with a view
iGlass switchable glass technology means you can easily balance a spectacular view from your bathtub with the need for privacy. Ideal for glazing bathroom windows and doors, iGlass allows you to switch from natural daylight to privacy in milliseconds.
Storage
Ample custom-designed storage will accommodate everything you need to keep in your bathroom. A luxury bathroom by Oswald Homes will typically feature purpose-designed storage, such as drawers with dividers for cosmetics and tall cabinets for lotions and potions. The laundry basket can be neatly integrated into cabinetry and we've even incorporated a television when asked.
Soft towels
Big. Fluffy. White. Enough said.
Find the style that suits you, see our collections to pick your favourite style.
---
---
Recent Posts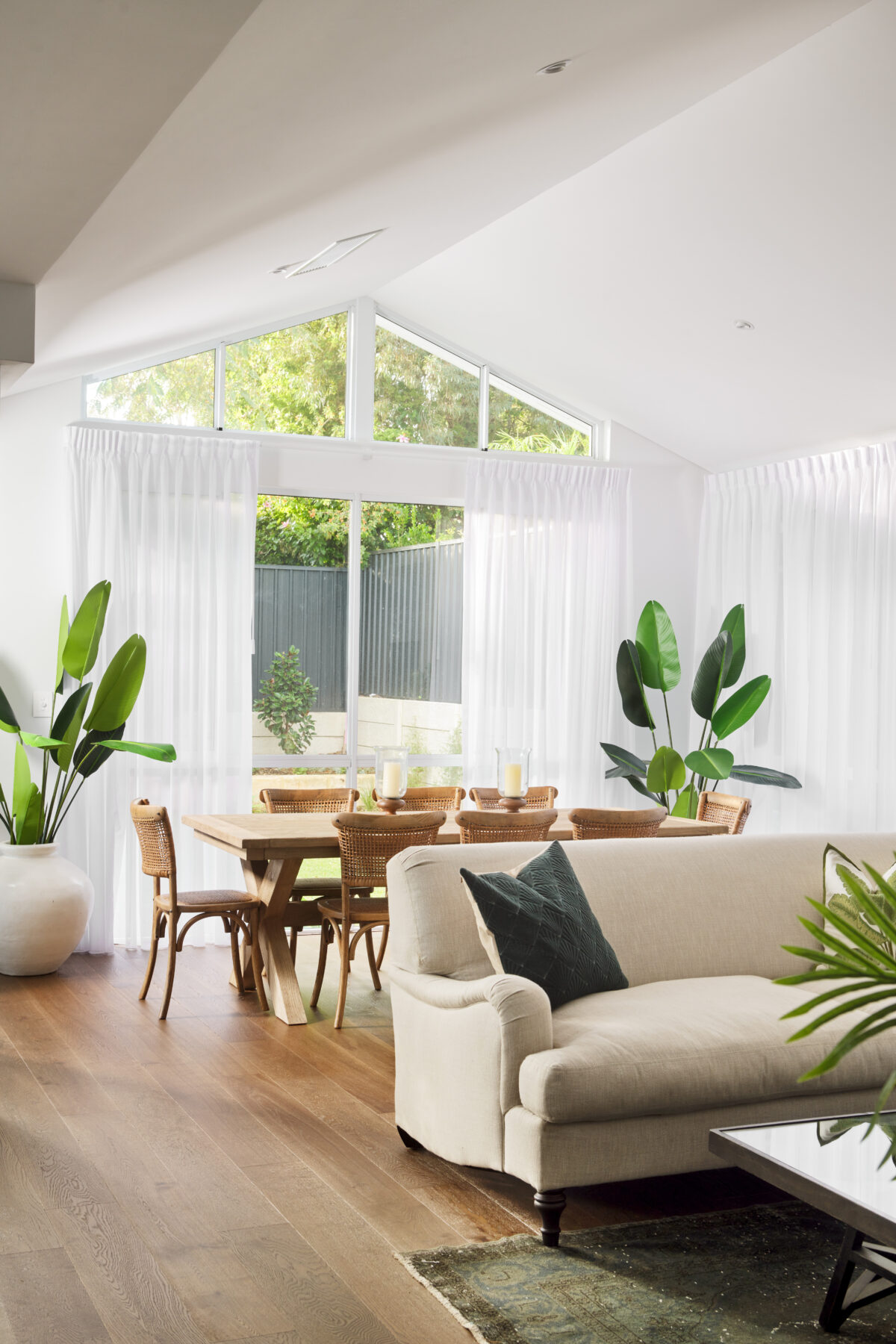 29 Mar 2022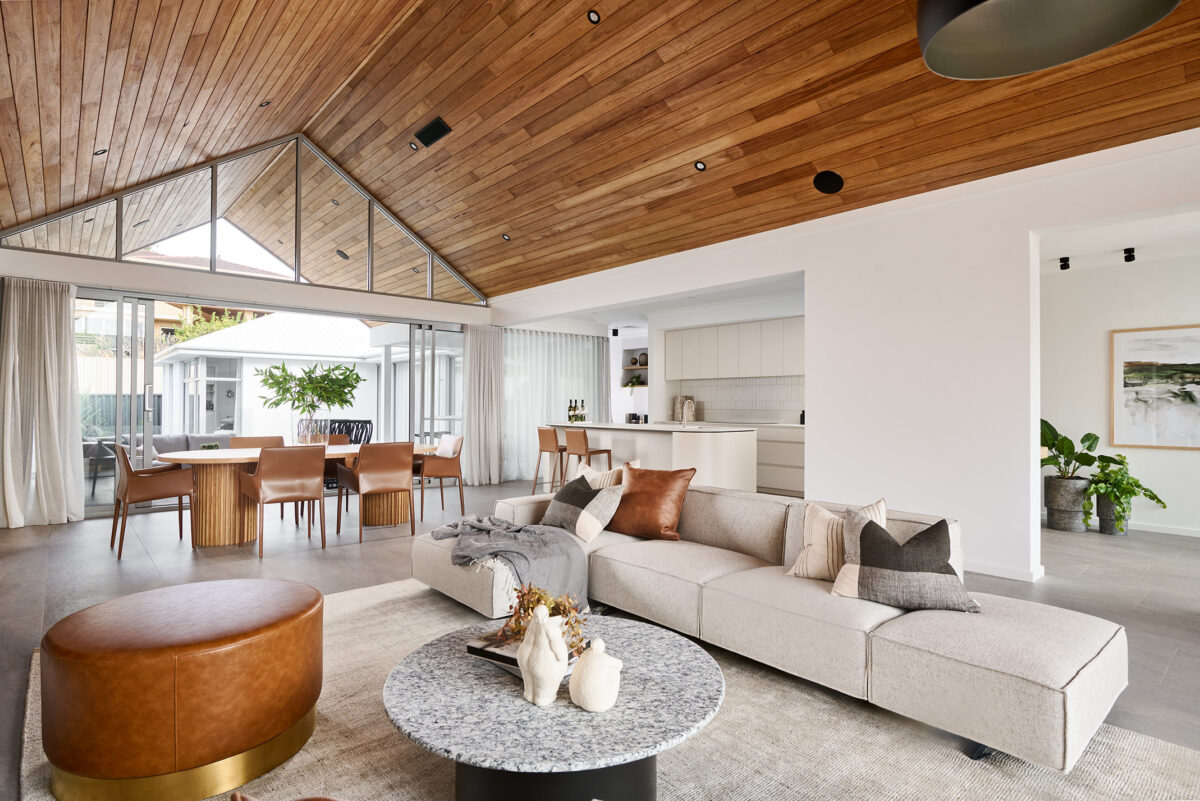 29 Mar 2022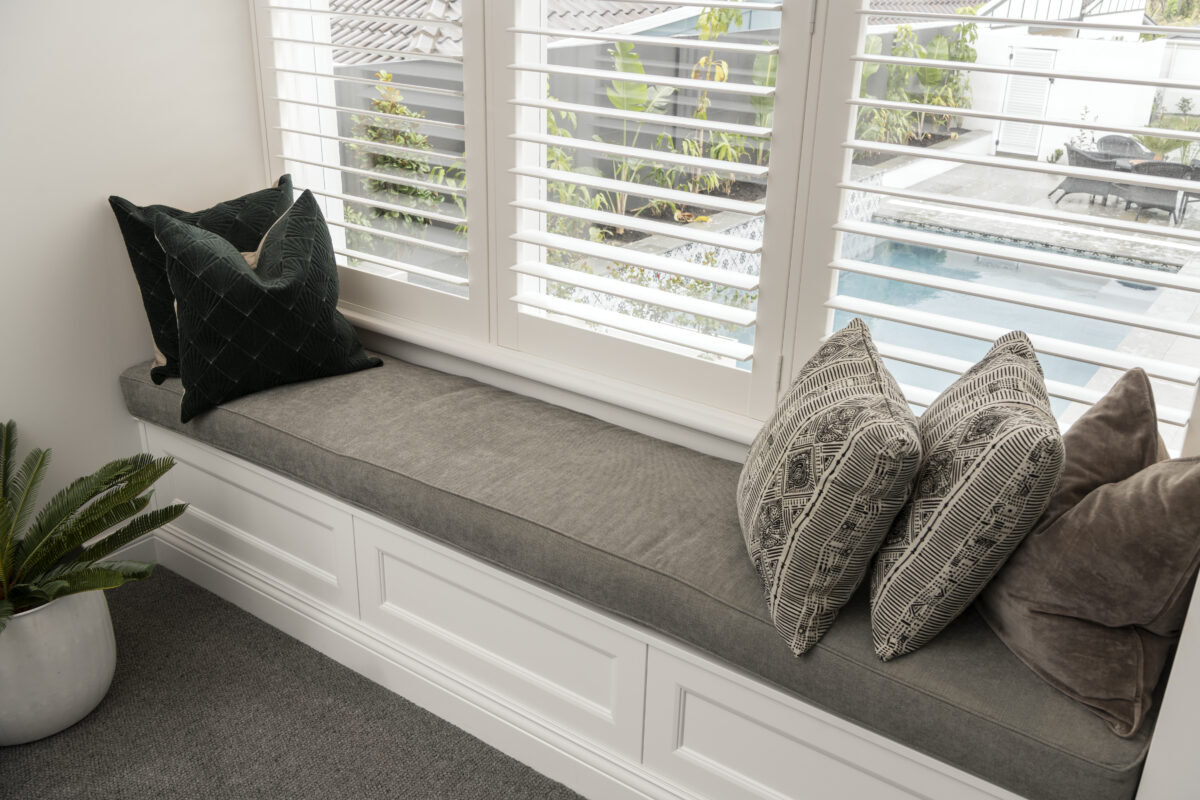 29 Mar 2022
Signup with us
Get the latest news from Oswald Homes delivered straight to your inbox