Oswald's Inspiration
Design Tips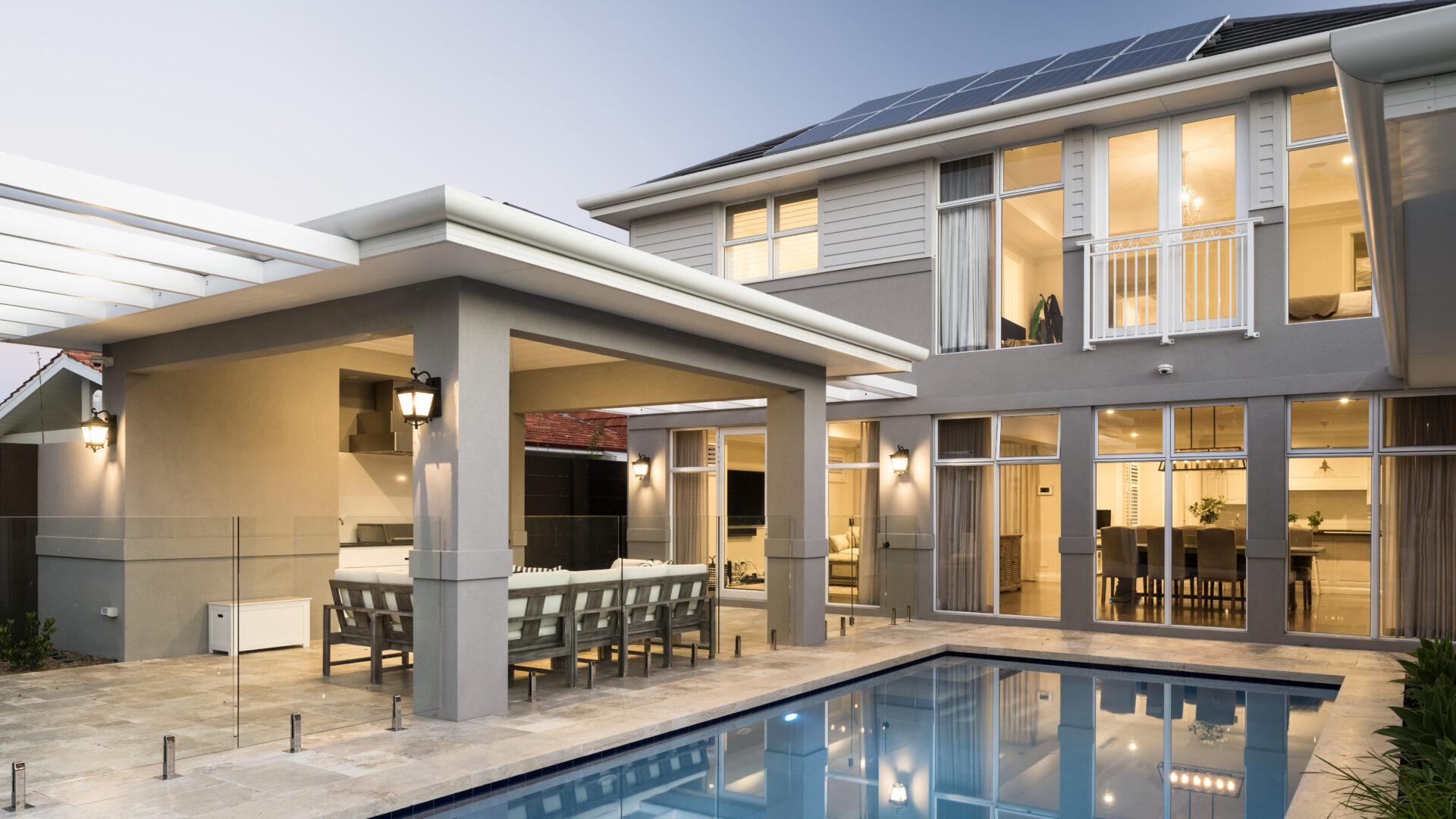 Top tips for swimming pool design
When thinking about your swimming pool design, there are some easy ways to tie your pool style and home style together, says Oswald's in-house interior designer.
"Try not to think of your swimming pool in isolation," Oswald's designer says. "It needs to be part of the whole picture so that your house and backyard can work in harmony. If you plan to put in a pool, it's best to factor it in from day one. That way, you can make sure that your swimming pool design complements the style of your home and that one enhances the other.
"Also talk to your landscaper early on to make sure everyone is on the same page and working towards the same aesthetic," "Subject to the landscaper's advice, you may also be able to take your landscaping right up to the edge of the pool, depending on the look you're after.
"And remember that a swimming pool doesn't have to be blue. Greens, blue-blacks and even white can help you make a style statement outdoors."
Swimming pool design styles
We've identified four key looks to help you synchronize your swimming pool design to the style of your home. All four looks work perfectly with frameless glass pool fencing for a clear view to the water, whether you're opting for a custom-designed concrete pool or choosing from the many fibreglass options available.
Retro
The 'retro' or Mid Century Modern look is very 'flat' and open, with no landscaping near the pool. The colour of the pool is typically light, while a white glass mosaic tile to the waterline is always a winner. The pool shape is simple and rectangular and is great for making the most of a big block. White cyclone fencing can add a touch of fun and authenticity to a 'retro' backyard. Compliment the simple lines of the pool with a washed aggregate surround and highlight the edges of the steps into the pool for uncomplicated detailing. A long underwater bench with a highlighted edge is perfect for lounging in the pool on a hot afternoon, channelling those glamorous 1950s Palm Springs pool parties.
Resort
Using a 'bridge' or walkway to connect the pool to the house adds instant resort-inspired appeal. Alfresco spaces and freestanding cabanas often look as if they are surrounded by water, while dark tiles to the waterline of the pool can enhance the 'floating' effect. The dark waterline can also reference structural elements of the home, such as charcoal-grey window and doorframes. Shapes are clean and uncomplicated, with a resort-style pool typically designed to create a strong visual from the main living areas of the home. Blues and blue-greens bring an inviting sparkle and shimmer to a resort-style outdoor oasis. Find out more about Oswald's best resort homes.
Contemporary
Lap pools are a popular addition to a Contemporary home and can be as much about exercise as they are about leisure. Their long, linear shapes highlight the bold lines of an up-to-the-minute home, and while detail is minimal, it often includes an infinity edge, a spa, a raised sun deck or a poolside conversation pit. Colours can be light and bright, or dark and moody in the style of a hidden lagoon. Coloured lighting in or around the pool will help create a night-time centrepiece. Bright neon colours will add a party vibe to your swimming pool design, while blue lights will bring a white pool to life after dark.
Traditional
Elegant and sophisticated, a traditional home demands a graceful outdoor area where natural stone slabs surround a generous rectangular pool. A classic mosaic feature line around the bottom of the pool will add subtle detail, along with a set of elegantly curved steps into the water. Water features are a great way to accentuate character and a sense of tradition, with fantastically large urns, water spouts and antique-style stone features bringing a touch of grandeur to a traditional swimming pool design.
See more of our custom homes designs.
---
---
Recent Posts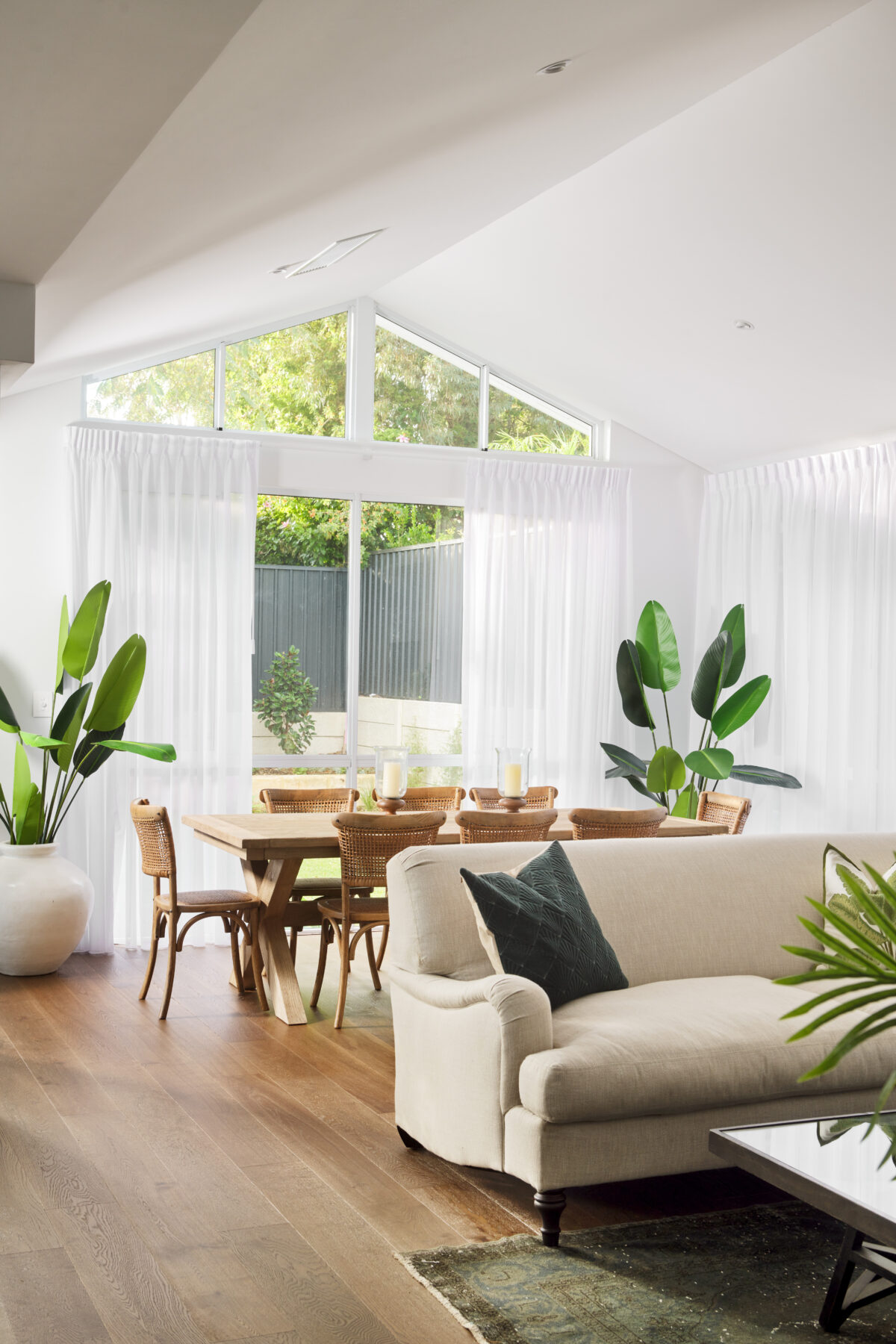 29 Mar 2022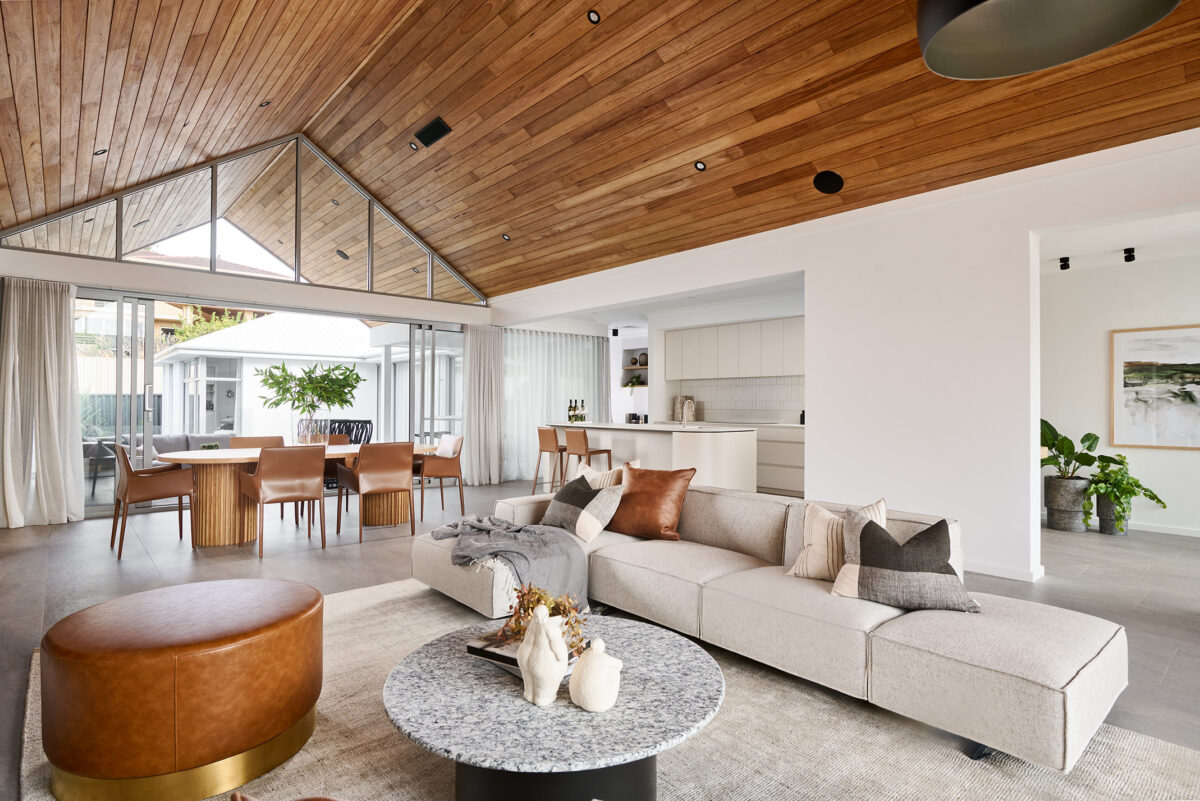 29 Mar 2022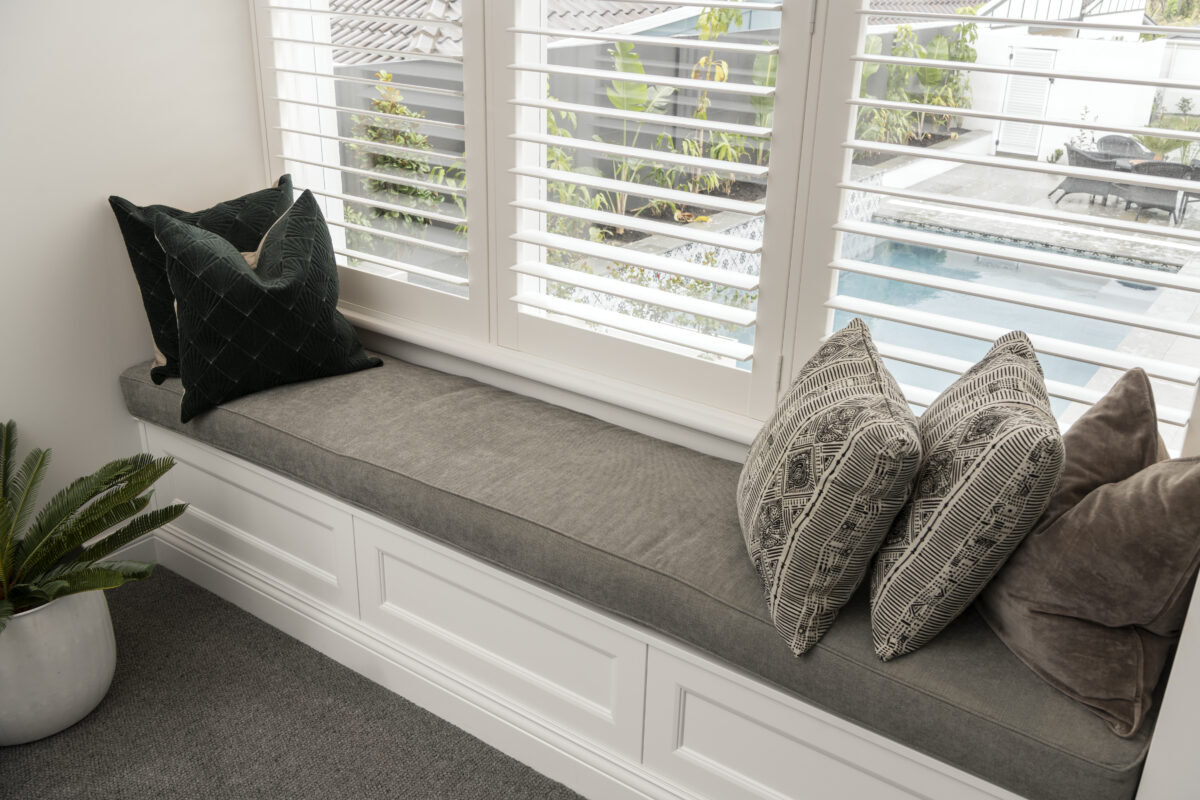 29 Mar 2022
Signup with us
Get the latest news from Oswald Homes delivered straight to your inbox