Oswald's Inspiration
Design Tips, Client Moments
Hamptons meets heritage
What do you do when you want to build a new home in a heritage-listed corner of Claremont, but aren't keen to replicate traditional heritage style? – Maybe a Hamptons Home is the way to go.
If you're the owners of this delightful new addition to the street, you team up with Oswald Homes and take your inspiration from the Hamptons.
Built on a 950sqm block the clients had owned for many years, the custom-built home takes its cues from the elegantly relaxed design style of New York's summer playground, while still meeting the heritage requirements of one of Perth's best-loved inner suburbs.
Demolition
Brook Leber, Principal Designer at Oswald Homes, says it turned out to be an inspired mix that gave the owners everything they wanted in an area they love.
"Our clients were demolishing an old house and they didn't want their new home to look 'Federation'," Brook says. "They hoped the Hamptons look would fit the bill instead.
"In coming up with the design concept, we had to be mindful that we couldn't build anything that had a two-storey section to the front, for example. We were also sympathetic to the surrounding heritage homes. What's more, we had three street trees and a power pole on the front verge to work around.
Design concepts
"There were challenges, but the project shows that if you have a great rapport with your builder, you can achieve the best results."
Working closely with the clients and the local council, Brook came up with several design concepts to suit the heritage-meets-Hamptons brief.
Essentially a single-storey home with an under-croft three-car garage, the client's chosen design includes four bedrooms, three bathrooms, a fabulous indoor/outdoor living and entertaining area, a home theatre, study and a front veranda off the master bedroom with views to the park across the road.
Having built 10 years earlier, the clients presented Brook with a comprehensive list of the things they did – and didn't – want to include in their new family home, outlining everything from ceiling heights and room sizes, to a request for a scullery.
Orientation
Brook also made sure the kitchen and living areas faced north, wrapping the house around a pool and alfresco that connects to the living area via a bank of bi-folding doors. The result is a large lighted-filled space that stays comfortable all year round, much to the owners' delight.
"Having not had a north-facing living area in their previous house, they were very conscious of the northern aspect," Brook says.
"While they could imagine what the house could like from the plans, the 3D walk-thru we created gave them a sense of the flow from room to room, as well as a sense of where the sun and shade would fall."
Contemporary interiors
Further proof that styles can be mixed when in skilled hands, the owners wanted a minimalist look when it came to the interiors, with clean lines and a fresh white backdrop to set off their existing furniture and artworks.
"They still joke that they thought they wanted modern, but if you were to ask our interior designer, Danielle Ellery, who they worked closely with, what they actually wanted was contemporary," Brook says.
"That's the beauty of custom design. You're not locked into one particular style. You can take inspiration from anywhere."
See more Hamptons editions.
---
---
Recent Posts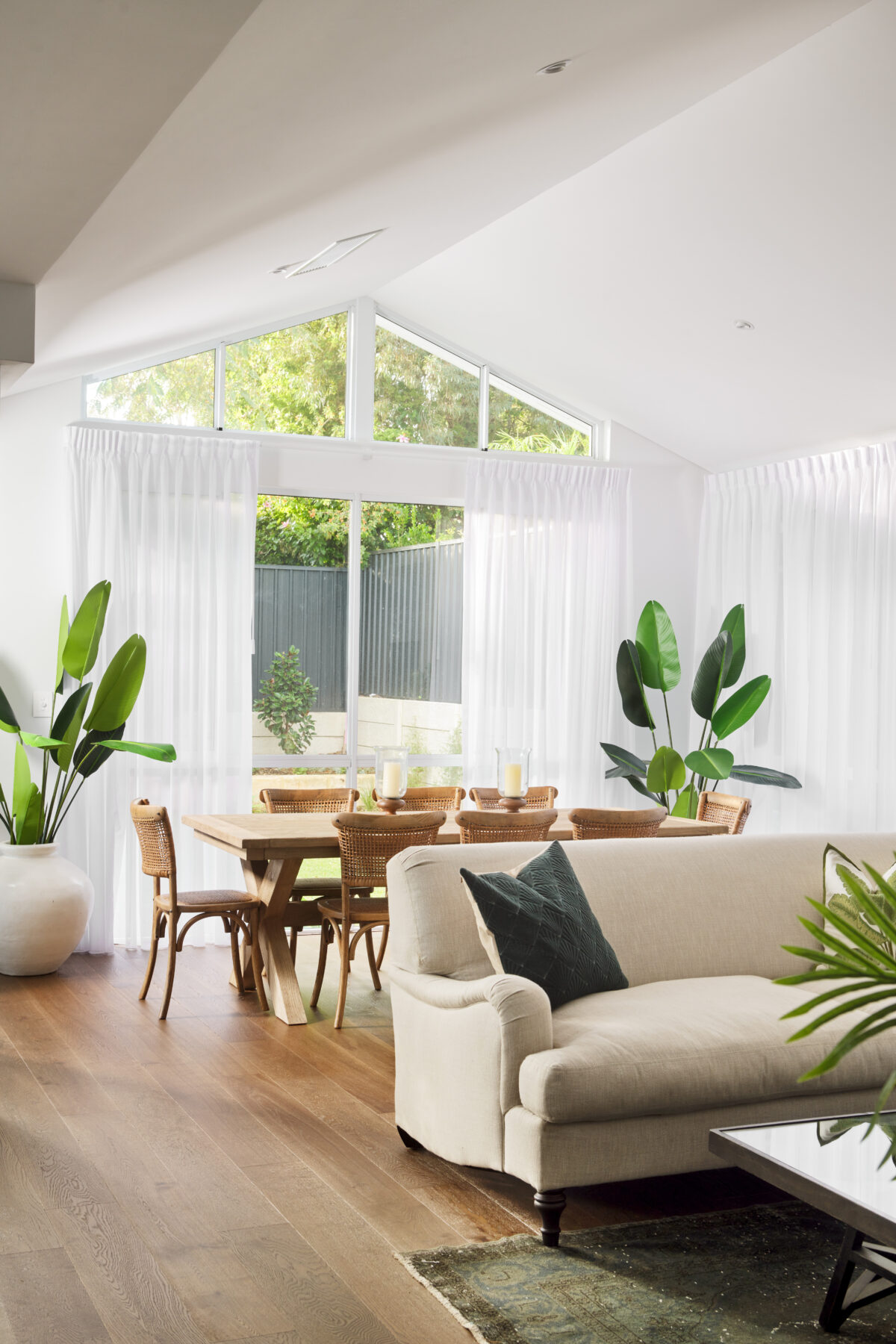 29 Mar 2022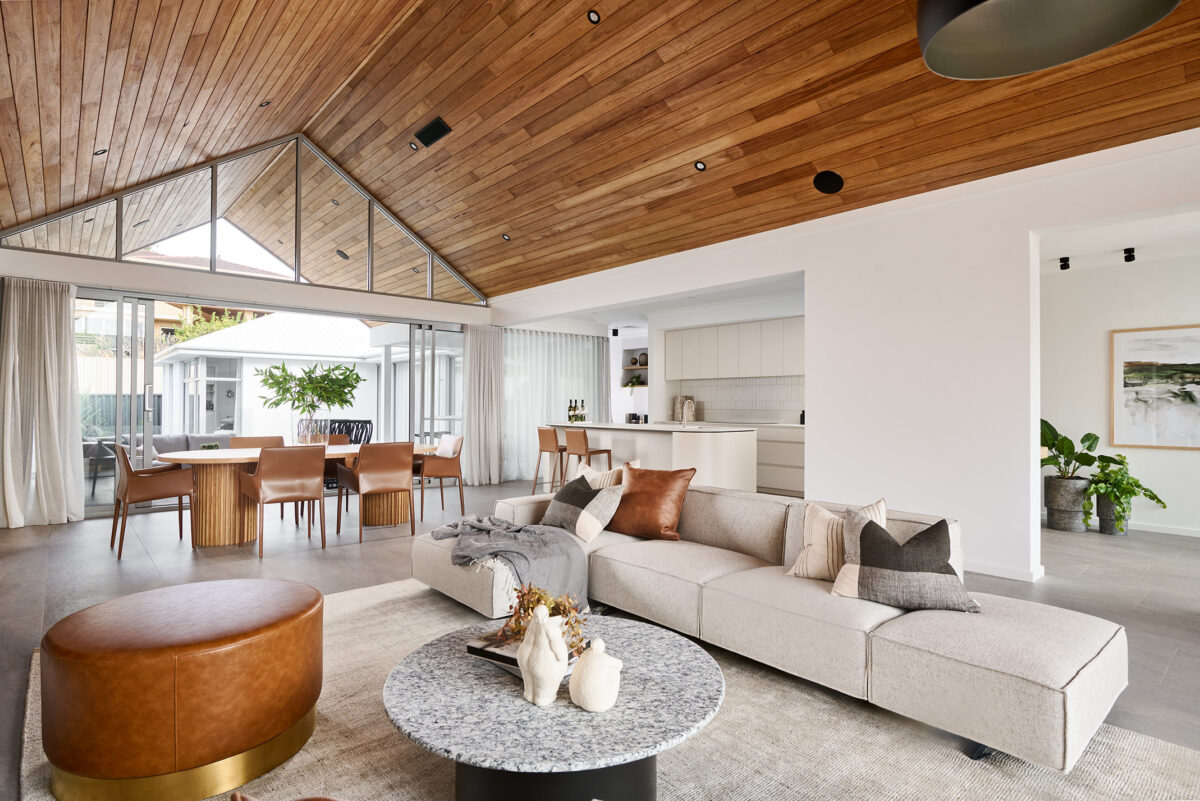 29 Mar 2022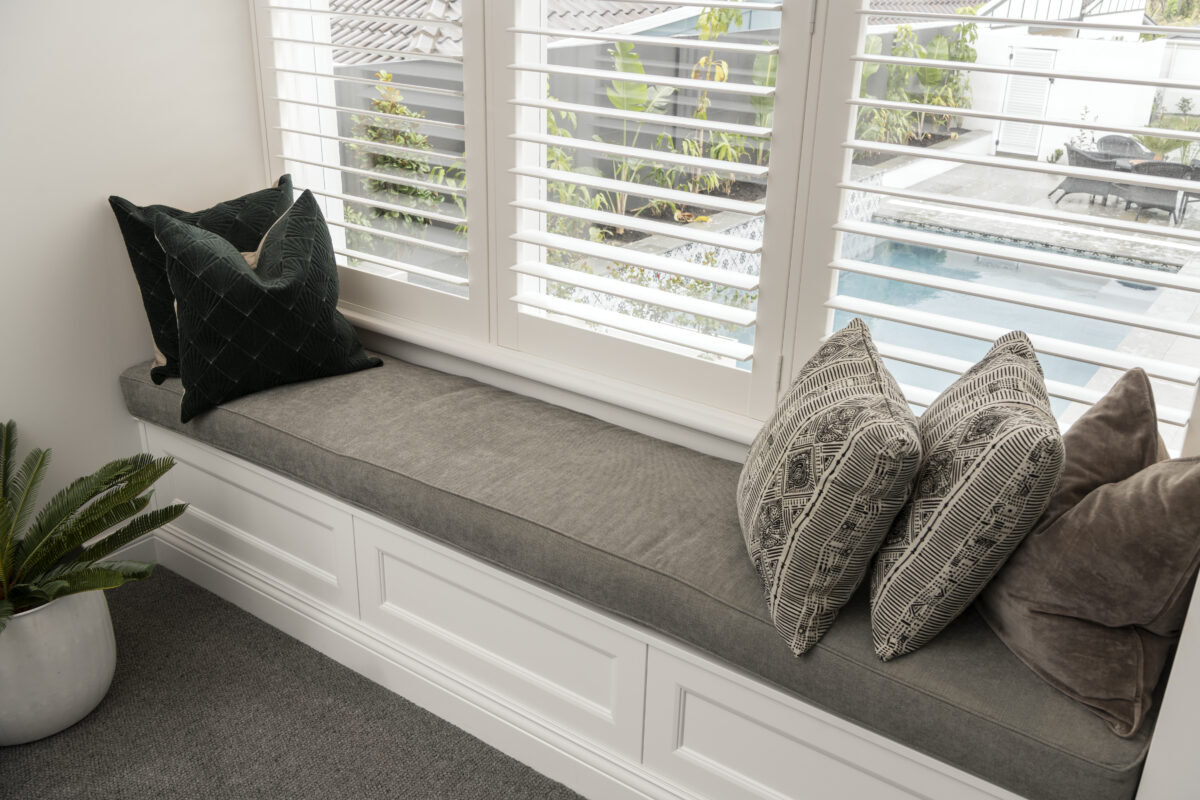 29 Mar 2022
Signup with us
Get the latest news from Oswald Homes delivered straight to your inbox