Oswald's Inspiration
Articles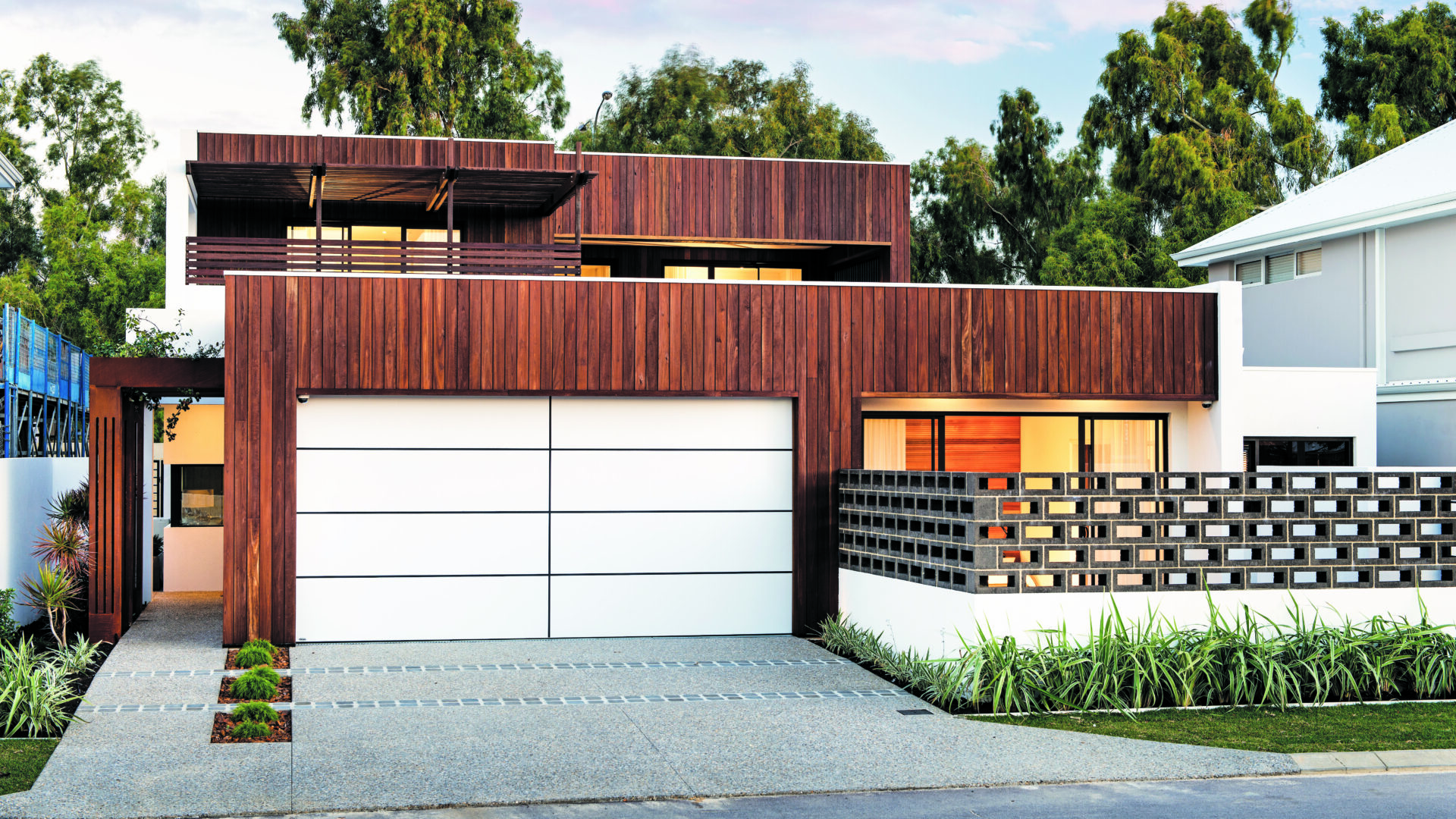 Warehaus Blend
This striking home is proof positive that magic can happen when several different style inspirations come together.
Its clean, strong lines and timber cladding take their cues from Mid-Century Modern architecture, while some of the eclectic furniture choices hint at Scandinavian design influences. The exposed metalwork, concrete and stone lend an industrial edge, creating a warehaus blend.
The result is a striking example of how different inspirations can be blended to create a beautiful bespoke residence, says the home's designer, Brook Leber, Principal Designer at Oswald Homes.
Mid-Century Modern
"It can be described as Mid-Century Modern with a wink to the industrial," Brook says. "It's very understated and modern, but the textures we've used make it very warm.
"At Oswald Homes, we appreciate both the subtleties and the complexities of different styles, and we understand what will work and what won't."
Set on a challenging block in Gwelup, 15 minutes north of Perth's city centre, the property captured the attention of design enthusiasts across the globe while it was open as a display home.
Internet Sensation
Featured on contemporist.com, the go-to website for all things design, travel and art, it became something of an Internet sensation in 2013 as countless people took a virtual tour of its light-filled spaces, and admired its flow and bold style choices.
"It's a very natural, organic home. It's a home that makes you calm, but at the same time, it's fun," Brook says.
Faced with solar access to the front of the property and a busy road to the rear, Brook decided to let the house focus in on itself, designing it around a central courtyard and garden.
He says the central outdoor space is a nod to Japanese architecture, which 'borrows' from the surrounding environment. Not only is there an abundance of natural light flooding and a heightened sense of space, but the wrap-around design has also created a private outdoor sanctuary that can be enjoyed from numerous points throughout the home – on both levels.
Multi-generational living
With multi-generational living in mind, Brook divided the home into two distinct zones. The kitchen, main living area, a library and the master suite are on the first floor, with a second lounge, a kitchenette, two further double bedrooms and a second bathroom on the upper floor, along with an industrial-style mezzanine walkway.
Interior Design
Danielle Ellery, Oswald Homes' interior designer, balanced the 'warehouse' vibe with comfort and colour, using an eclectic mix of furniture, fixtures and finishes.
"The coolness and smoothness of the concrete floor and the polished plaster wall is complimented by different textures and warmer tones, such as the exterior Spotted Gum cladding and the interior cabinetry," Danielle says.
The ethanol fireplace cuts into a polished plaster wall, while the copper-topped dining table and the patterned rug in the living room add richness and subtle punches of colour.
"This is a home that is easy to add individuality and personality to," Danielle says.
See our Mid-Century Modern and Industrial designs to help find your inspiration.
---
---
Recent Posts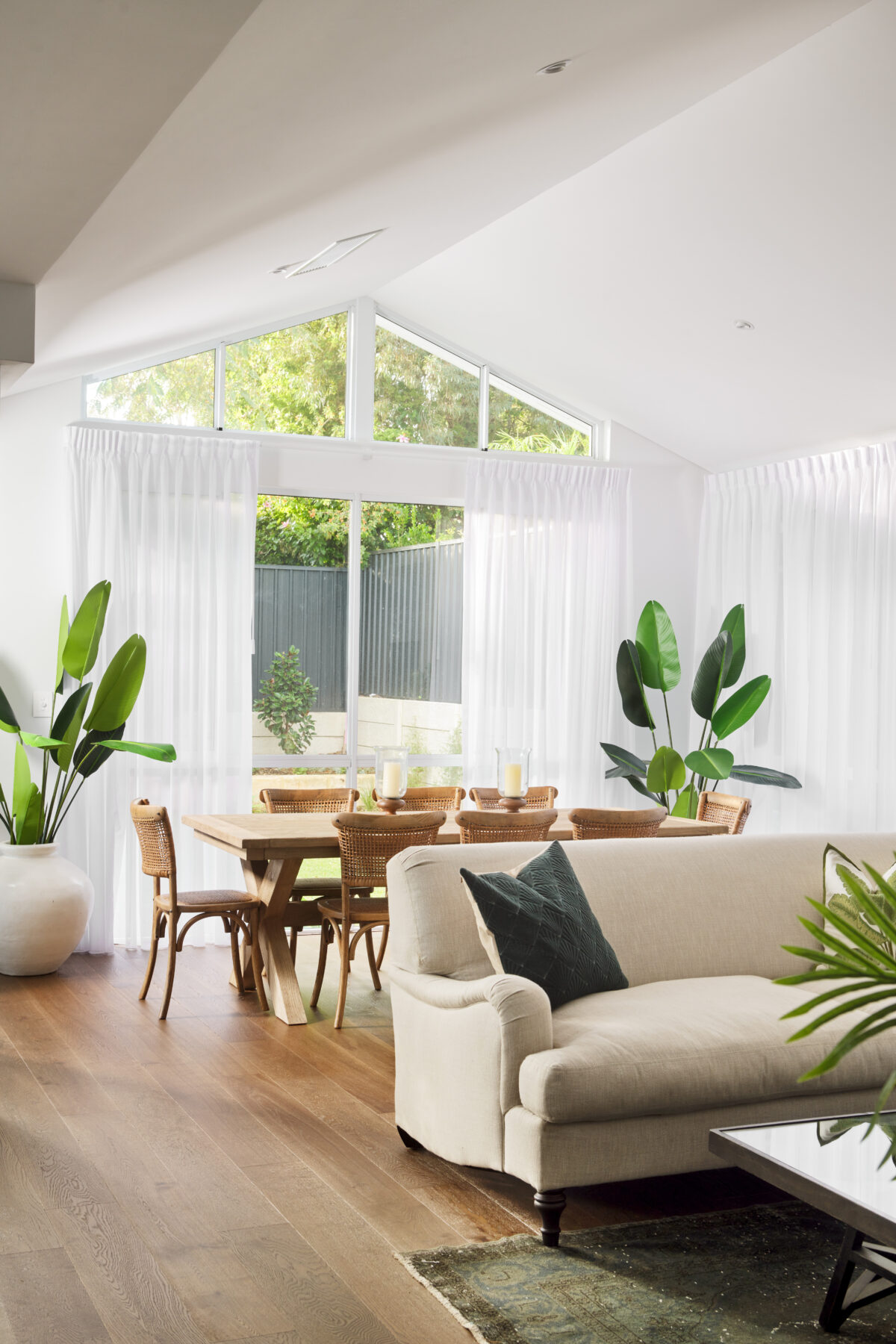 29 Mar 2022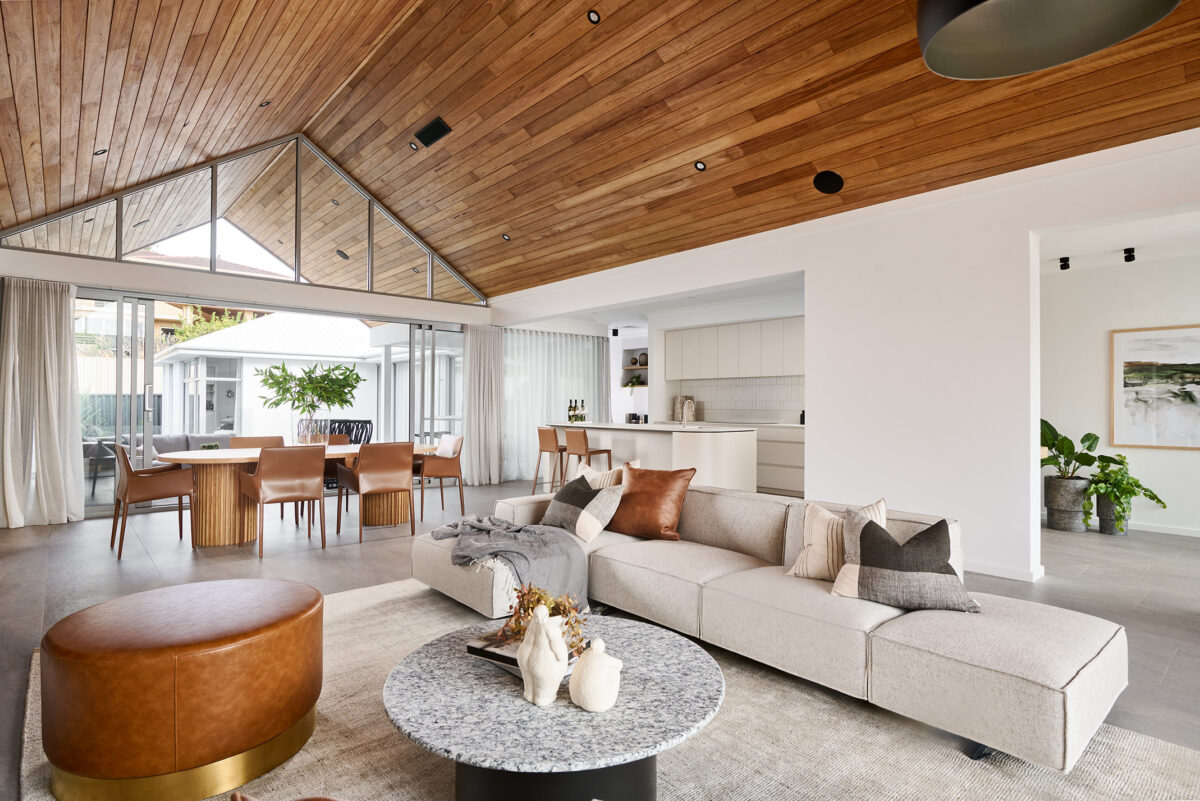 29 Mar 2022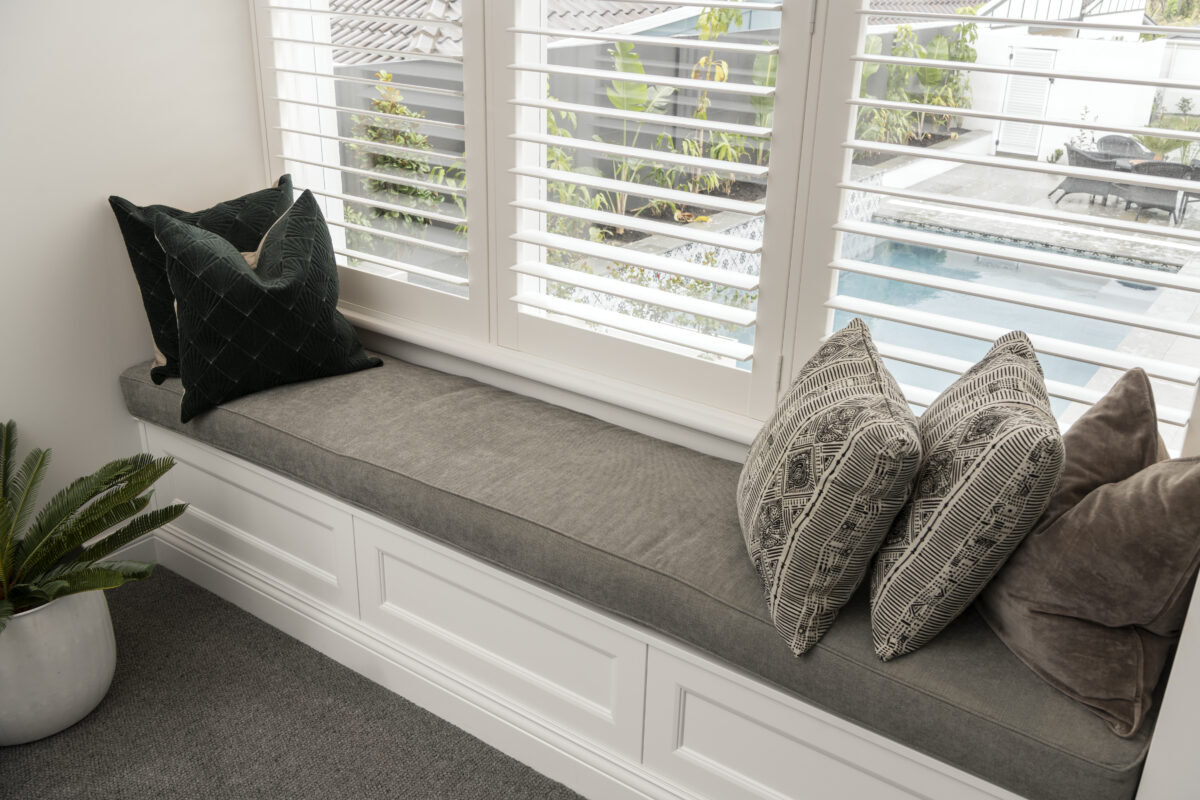 29 Mar 2022
Signup with us
Get the latest news from Oswald Homes delivered straight to your inbox