Oswald's Inspiration
Design Tips
Decorating tips: Hamptons style homes
Hamptons homes have captured our hearts in recent years and it's easy to see why. Elegant and luxurious, they are also casual, comfortable and beautifully timeless. A style that has made the journey from the shores of New York's ritzy summer playground, the Hamptons look has been welcomed with open arms here in Perth, settling happily into streetscapes old and new.
Why we love Hamptons style homes
Classic Hamptons style homes are renowned for aging gracefully, says Oswald interior designer Danielle Ellery. They'll look good year after year, thanks to layer upon layer of understated detail, and a sense of tradition that tugs gently, but insistently, at our heartstrings.
You'll find rooms are flooded with natural light thanks to well-positioned windows and doors. Extensive verandas offer shade and draw the indoors out, while a big heart-of-the-home kitchen invites family and friends to gather for food and conversation. Hamptons style homes typically have cosy corners for reading or quiet study, as well as generous everyday living and entertaining spaces that open up to landscaped gardens.
"Essentially a luxury beach house, a Hamptons style home suits the Perth lifestyle as well as our hot and sunny climate, our building materials and our construction techniques," Danielle says. "Oswald clients who build a Hamptons style home love the subtle detailing, the elegance, and the sense of calmness and serenity you feel as soon as you step inside."
Nothing is too dressy in a Hamptons style home, although a dramatic element isn't out of the question. An ebony-stained timber floor perhaps? Or a stunning stone fireplace to make a statement?
Colour
"It's almost an absence of colour, rather than colour itself that gives the Long Island its distinctive Hamptons flavour," Danielle says. "By layering neutrals and naturals, we've let the tones and the beautiful grain of the American White Oak floor shine through. The wall colours are soft and muted, with lots of white-painted detail to provide that all-important fresh contrast against a palette of gentle blues and greys."
Fabrics
Luxurious and tactile, the fabrics we used in the Long Island include linen and velvet, along with silky-soft throws and delicately patterned rugs.
Materials
Danielle chose Dulux Heifer as the colour for the Long Island's rendered walls and painted weatherboards. It contrasts beautifully with the dark grey of the Bristile Visum roof tiles. The standout stonework of the pillars and chimney is complemented by the fresh white of the window frames and the pretty arbour. "Inside, the colours and tones have been mimicked in the timber floor, the muted wall colours and the natural fabrics," Danielle says. "When it came to elements such as the kitchen benchtop, we selected Caesarstone Raven to pick up on the inky tones of the fireplace and the framework of the coffee table in the family room."
Simplicity
Details have been kept relatively simple, but each one has been thoughtfully chosen to add subtle interest. "The tapware, for example, is quite a classic style, while the light fittings, cabinet handles and the splashback tiles in the kitchen are all quite rustic," Danielle says. "Nothing is overly ornate. Instead there are layers and layers of relatively simple shapes and textures, all working in harmony." When it comes to the built-in furniture that is a hallmark of Hamptons style homes, the rule of thumb is to let these pieces take a back seat. "Rather than becoming a focal point, integrated elements such as window seats and bookcases should let treasured objects and favourite items shine through," Danielle says. The window seat in the Long Island, for example, shows off a gorgeous fabric, while curios and keepsakes take pride of place on the bookcase in the study.
Mixing it up
"To achieve the sense of calmness and balance that epitomises a Hamptons style home, try to make sure that each piece you chose references something else in the room, especially if you are mixing different materials," Danielle says. "In the sitting room in the Long Island, for example, there are several different timbers, but they all have brown-y undertones that compliment the colours of the woven baskets and the soft shades in the rug."
For a lesson in Hamptons styling, look no further than Oswald's Hamptons editions range
---
---
Recent Posts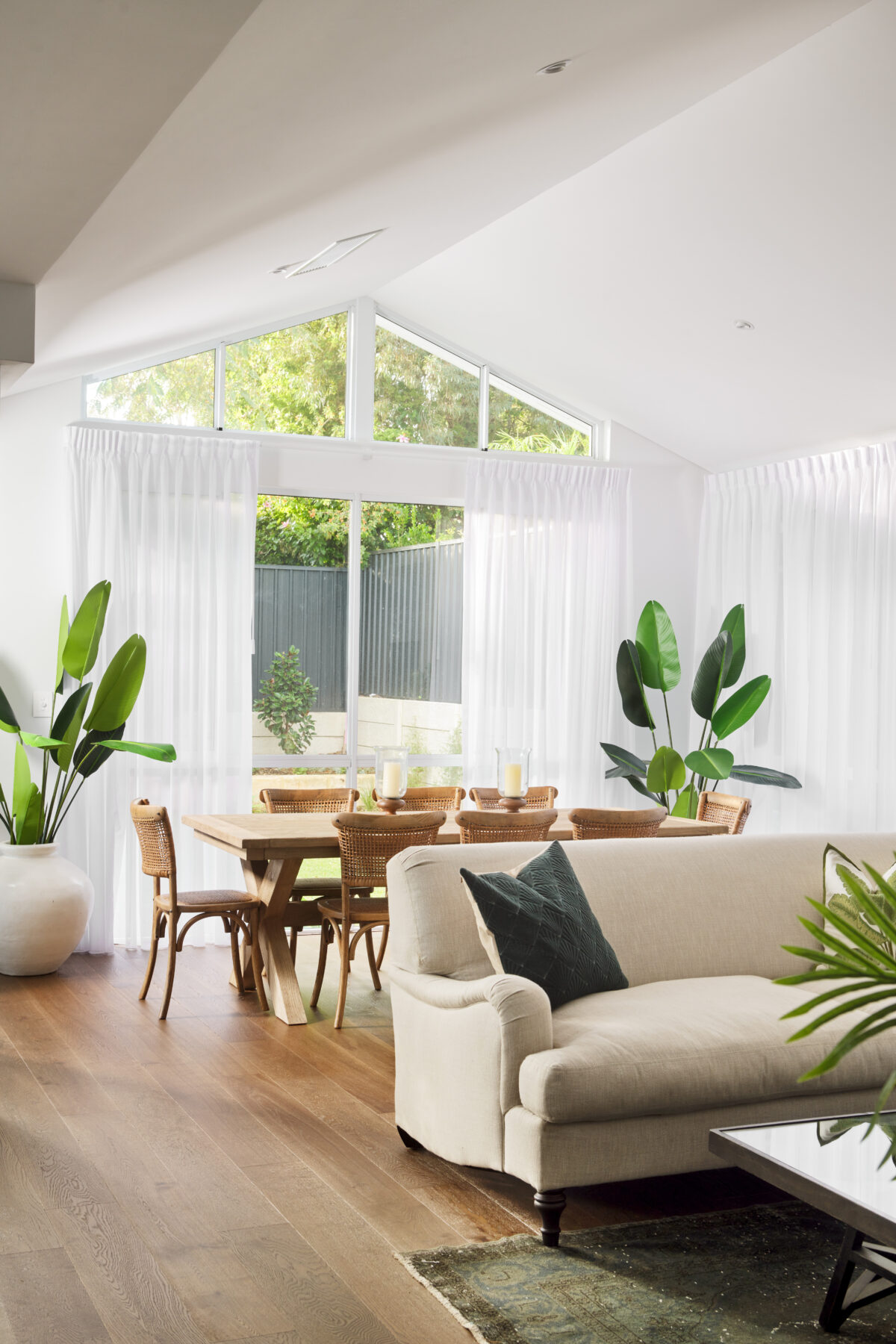 29 Mar 2022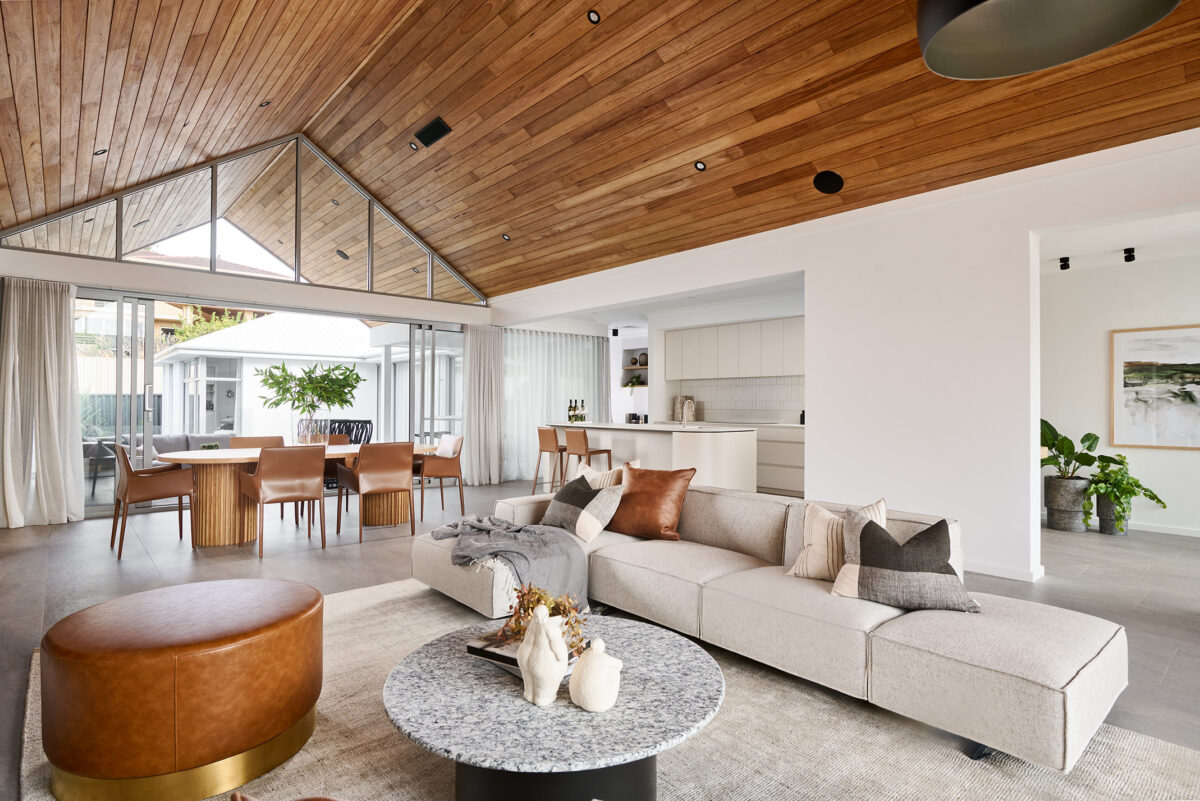 29 Mar 2022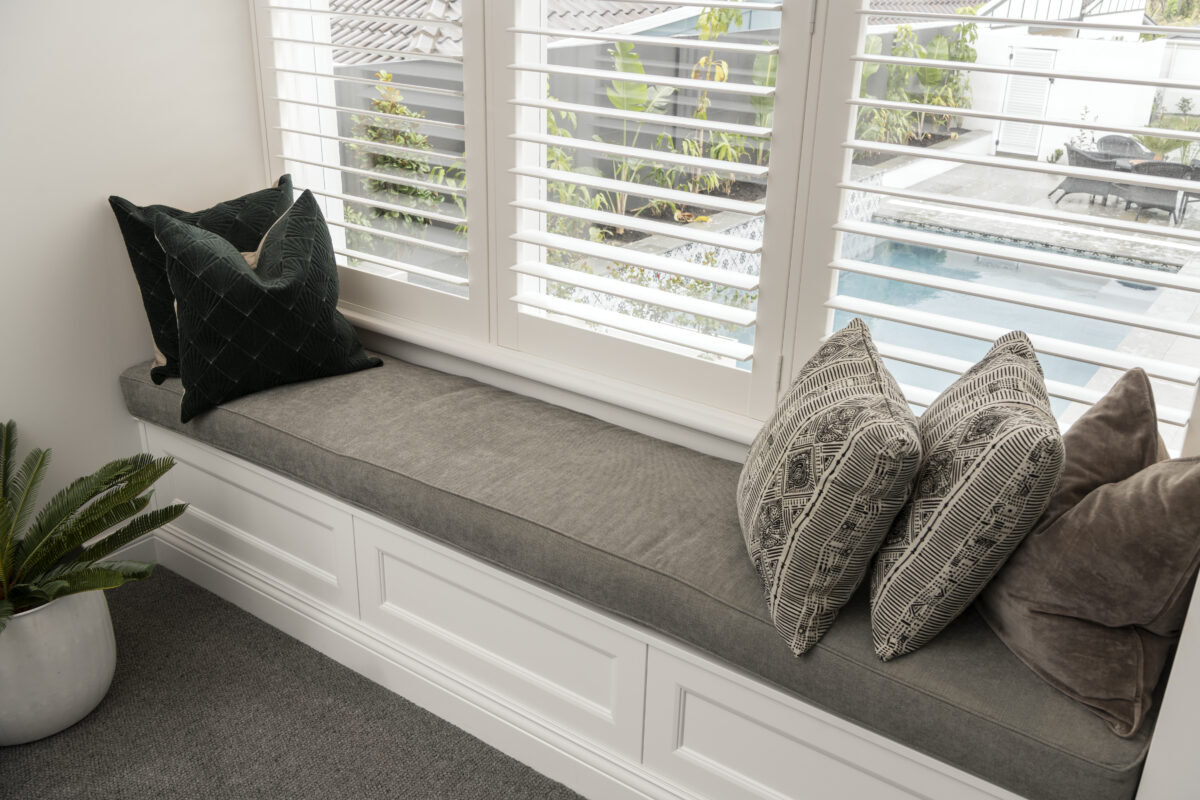 29 Mar 2022
Signup with us
Get the latest news from Oswald Homes delivered straight to your inbox