Oswald's Inspiration
Articles, Design Tips, Client Moments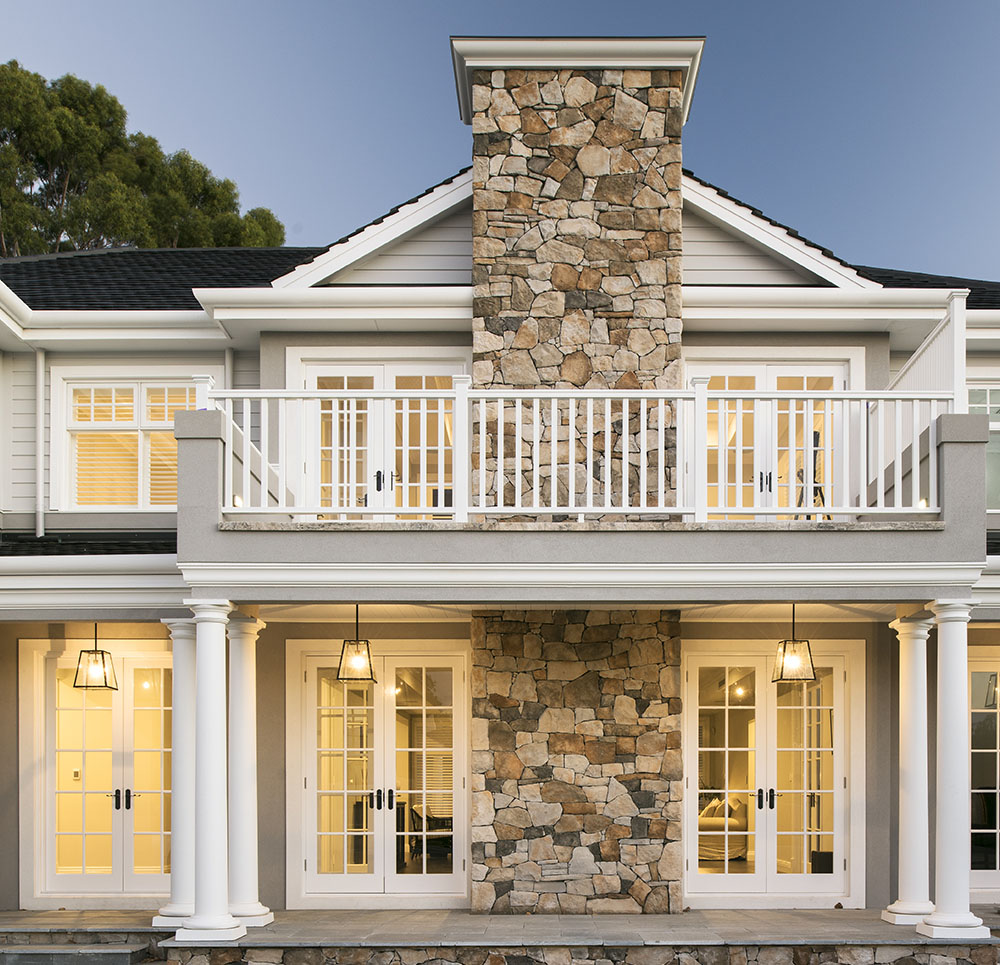 Hamptons Style Home South Perth
It's fair to say it was love at first sight when Judy Grimmer spotted a newspaper advertisement for a Hamptons home design by Oswald. Judy and her husband Brian had all but signed up with another builder, but the full-colour image of a beautiful Oswald classic halted them in their tracks.
"We'd originally considered renovating the old 1940s home we'd bought in South Perth, but the costs and compromises meant we had changed our minds in favour of building new. Suddenly we were changing our plans again," laughs Judy.
"But we knew what we had seen in the newspaper was just what we were looking for. We loved the home's proportions, and the combination of stone, weatherboards and fresh white."
After meeting with the Oswald team, the couple's minds were made up and soon it was all systems go to build their new Hamptons-inspired family home, a stone's throw from the river and the bustling heart of South Perth.
"Brian and I both love older-style homes," Judy says. "When we lived in Britain we lived in a sandstone home with high ceilings and skirting boards. That kind of house never dates. And the Hamptons style makes sense in WA because it has a beachy look. It's a good style for a family home.
Custom design for a busy family
Starting with the front elevation the couple had fallen in love with, Brook Leber, our Principal Designer, custom-designed a 510sqm two-storey residence with four bedrooms, three bathrooms, an open-plan kitchen and living area, a butler's pantry and adjoining mudroom, a library-style study with double-height ceilings and a spacious upstairs lounge with a kitchenette.
"Apart from a few tweaks, Brook nailed the design first time," Judy says.
There are big bedrooms upstairs for teenagers Ross and Erin, and a luxurious master suite for Judy and Brian. Guests visiting from the UK have their own deluxe suite on the ground floor.
With north to the front of the 859sqm block, the orientation was less than ideal, but Brook designed the large free-form main living area so that it can be opened up to the gardens to the front and to the back, where the family have added a swimming pool, along with a gazebo in the same style as the house.
"We so enjoy living in our beautiful spacious home," Judy says. "I really don't think there is anything major we would change if we did it all again. We have been in the front garden and strangers stop to tell us how much they love our house."
Inspired by Hamptons style homes
Judy, who worked closely with our interior designer Danielle Ellery, was meticulous in her research and vision for her family's new home.
"I had been clipping magazine cuttings and photographs of the Hamptons style for years," she says.
The Topwood wide engineered oak floorboards in a rich brown colour called Espresso are a perfect Hamptons-style choice, contrasting beautifully with the palest of grey walls and the white-painted timber joinery. The combination of dark timber and fresh white has also made for a stunning staircase.
A traditional stone fireplace is a focal point in the comfortable living area, there are Plantation-style shutters at the windows, pendant lights and door handles in antique bronze, glass sections to the top of the Shaker-style overhead cupboards in the kitchen, classically styled tapware and delicate basket-weave tiles to the floor of the powder room.
"We love our home's high ceilings, the fact that rooms are so light and the way we've got separation where we need it," Judy says. "There's plenty of room for our teenagers to have their own space and I'm also really happy we included so much storage as that helps to keep things tidier.
"Building a custom-designed home was a more expensive option than if we'd renovated, but we have achieved a far better result. Our home has got character, and all the space we need. It's a long-term solution and exactly what we wanted."
See more of our Hamptons editions.
---
---
Recent Posts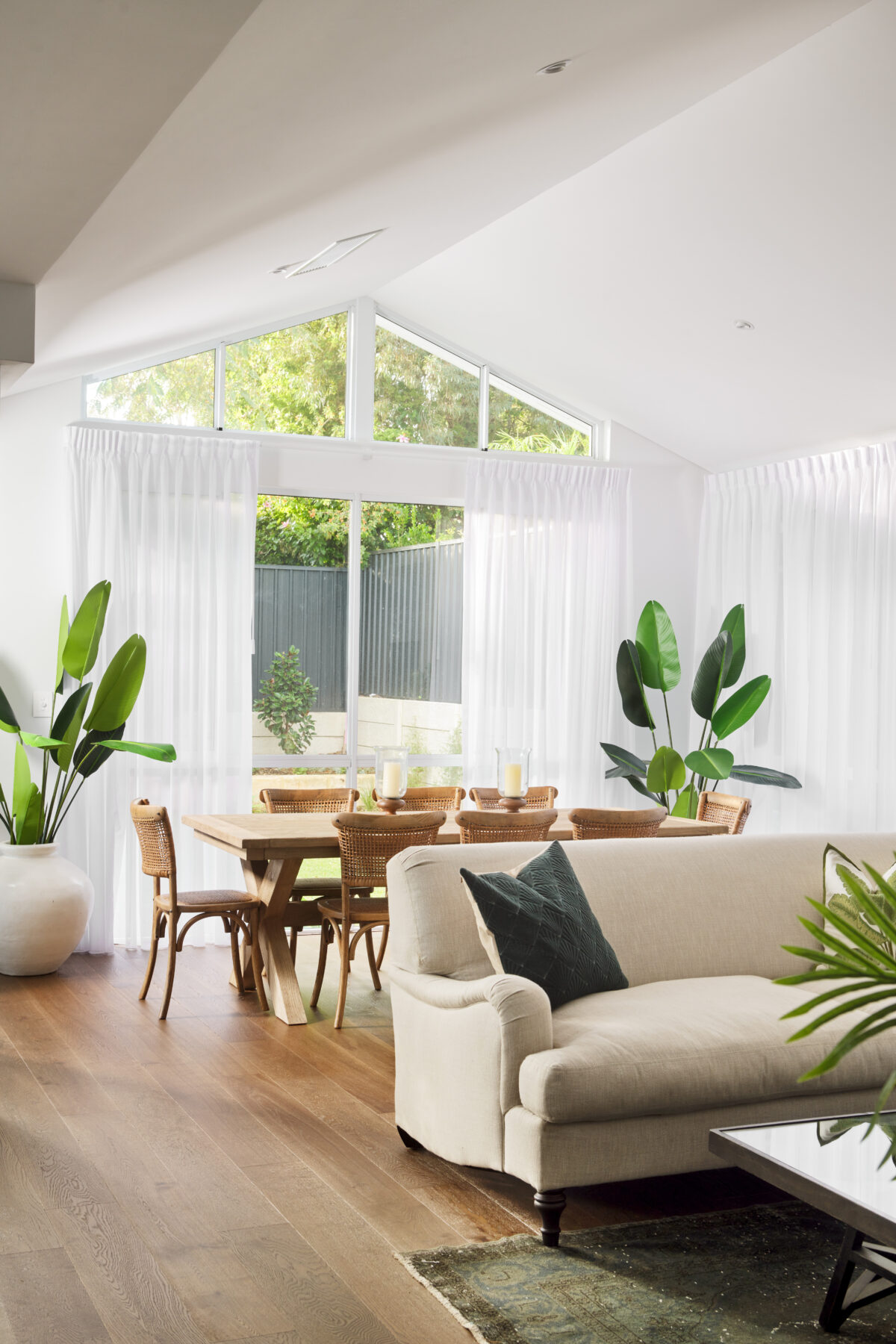 29 Mar 2022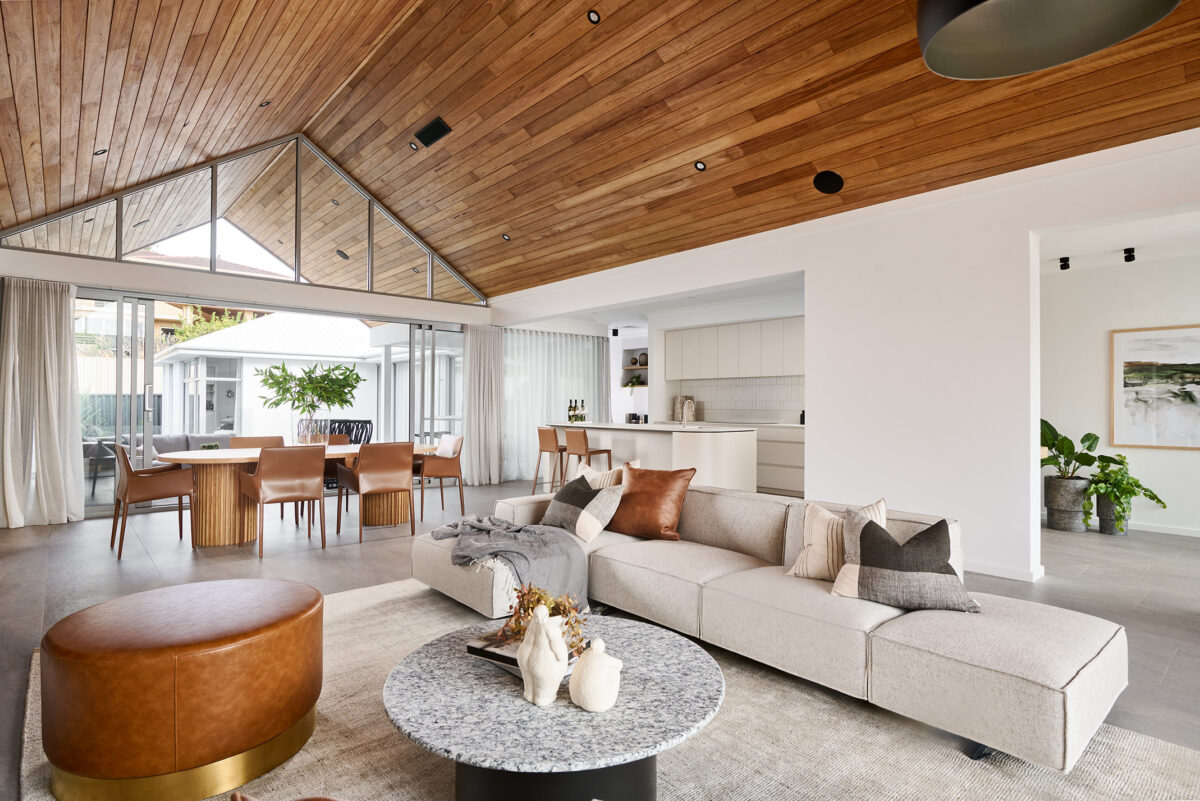 29 Mar 2022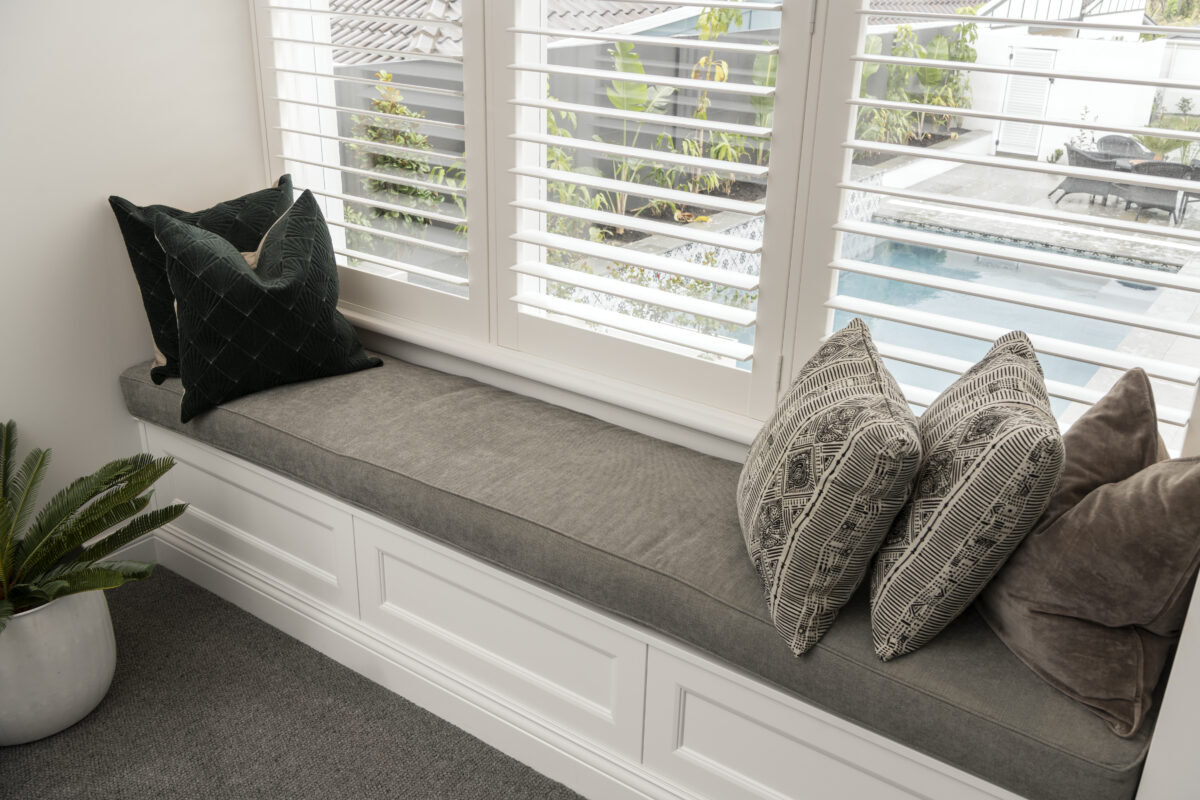 29 Mar 2022
Signup with us
Get the latest news from Oswald Homes delivered straight to your inbox