Oswald's Inspiration
Design Tips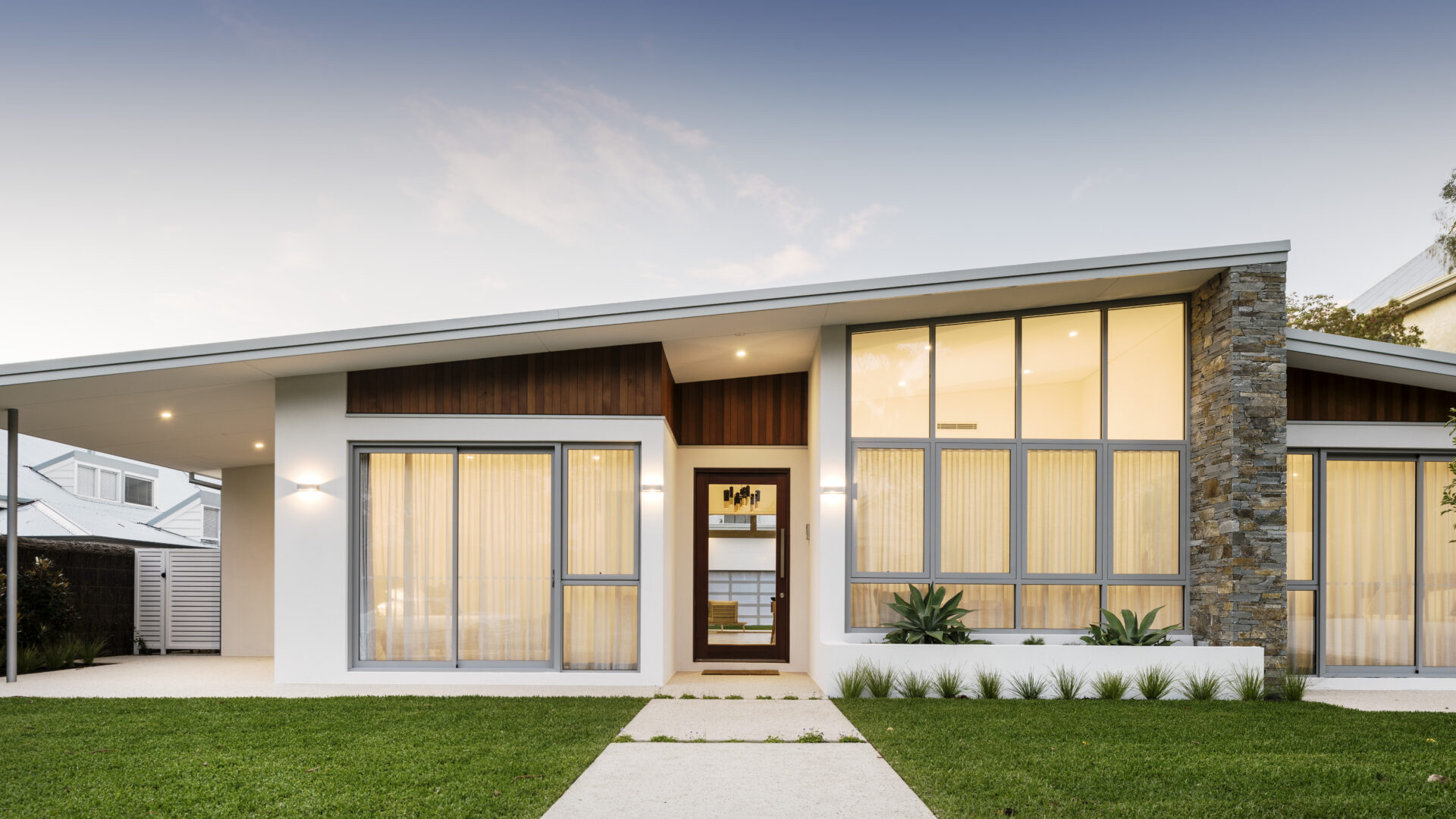 Style like a professional
We went behind the scenes at our most recent photo shoot to pick up some tips from our interior designer, Danielle Ellery on how to style like a professional.
The photo shoot took place at The MCM, a luxurious single-storey family home that we built in Claremont for clients who adore the Mid-Century Modern aesthetic. Reinvented for today, the style was the inspiration for the home's sweeping skillion roof, stone feature panels, integrated furniture, and large indoor/outdoor living area.
Inside, the soaring ceilings, vast walls of glass and light-filled spaces were the perfect backdrop for a palette of greys, browns and whites to set off vintage finds, vibrant greenery, hazelnut-coloured wood-grain cabinetry and the clients' own 'retro' favourites.
Giving contemporary living a retrospective twist, this super-stylish home, which is open to view at weekends, illustrates several of Danielle's favourite styling tips.
Art
Break the rules! Art doesn't have to hang in the middle of a wall. It can look awesome centred above a piece of furniture, such as a sofa or console table. Or it can be positioned 'off-centre' in a space that draws the eye to the side of a piece of furniture. Art will look the most comfortable at eye level, so try to avoid the common mistake of hanging it too high. Sometimes art doesn't have to hang at all. Simply stand it on a sideboard or shelf as part of a thoughtfully arranged group of favourite objects, as Danielle has done in The MCM.
Greenery
Lots of greenery will offset hard surfaces such as cabinetry and floors. The fiddle-leaf ficus is a perfect companion for Mid-Century Modern interiors, maidenhair ferns add a whisper-soft touch to Hamptons-inspired rooms and indoor palms are a must for Coastal Plantation styles.
Cushions
Never underestimate the power of a great cushion. Providing visual interest, cushions can add punches of colour without being overwhelming. In the master suite of The MCM, Danielle brought together greys and whites in the bed linen and then accented the scheme with a simple black and white spotted cushion and the orange covers of a few Penguin classics.
Books and magazines
A stack of glossy coffee table books, a favourite novel or two, or this month's must-read lifestyle magazine will help make your interior living spaces looked 'lived in'. To keep the look both beautiful and purposeful, remember that what you have out on display must have a reason for being there.
Softness
Towels, whether neatly folded, rolled or hung on a rail, are a great way to add softness to bathrooms and powder rooms. Texture can have a similar effect, softening the hard lines of tiles and cabinetry. In the ensuite of The MCM, Danielle placed textured metal pots alongside cute kokedama – Japanese moss balls – adding a subtle shimmer as well as softness and interest.
Focus
In each room, try to create a visual focus that ties back into something else in the room. In The MCM's stylish living area, the greenery provides contrast to the greys and browns of the main colour palette.
Click here to view more MCM styles.
---
---
Recent Posts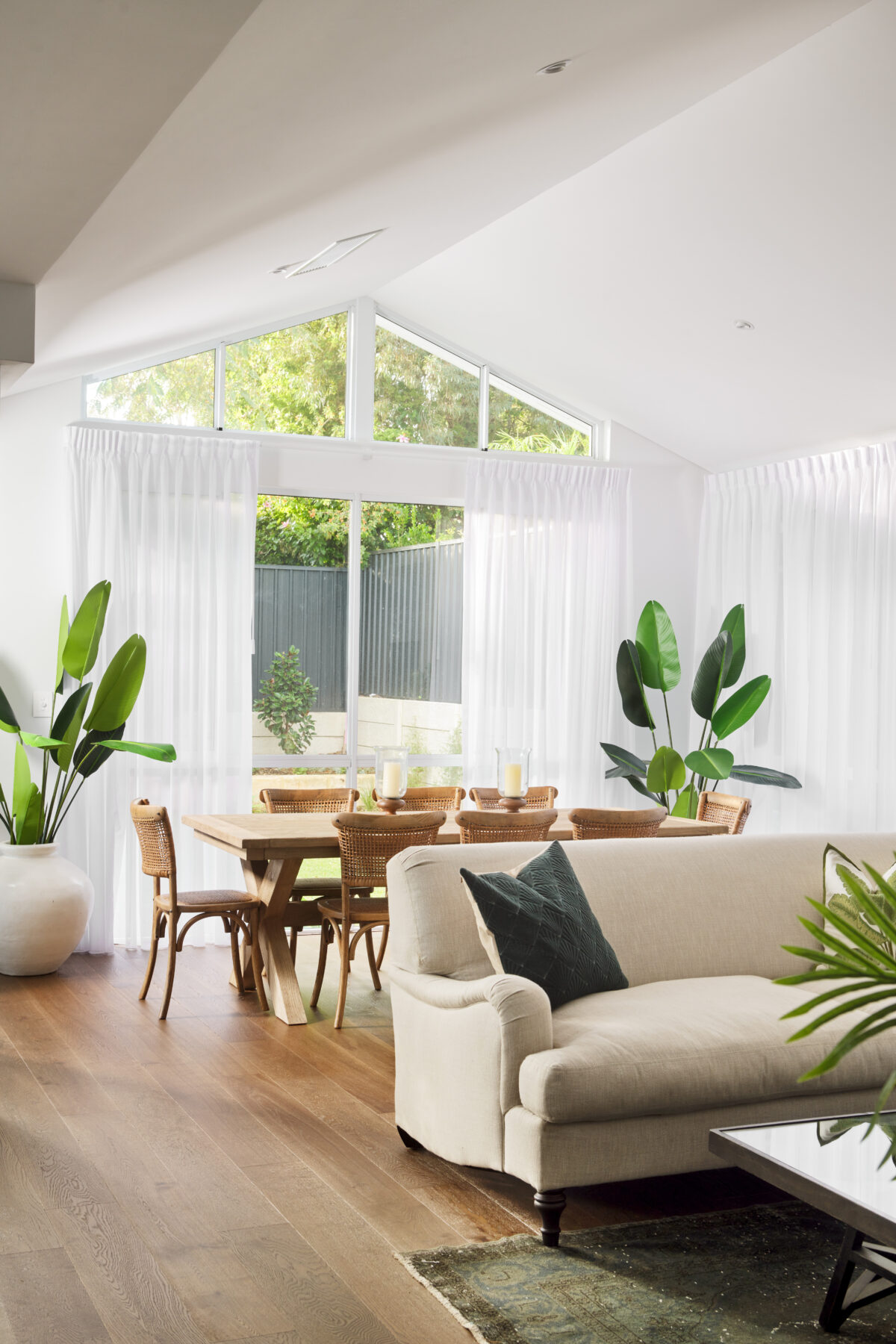 29 Mar 2022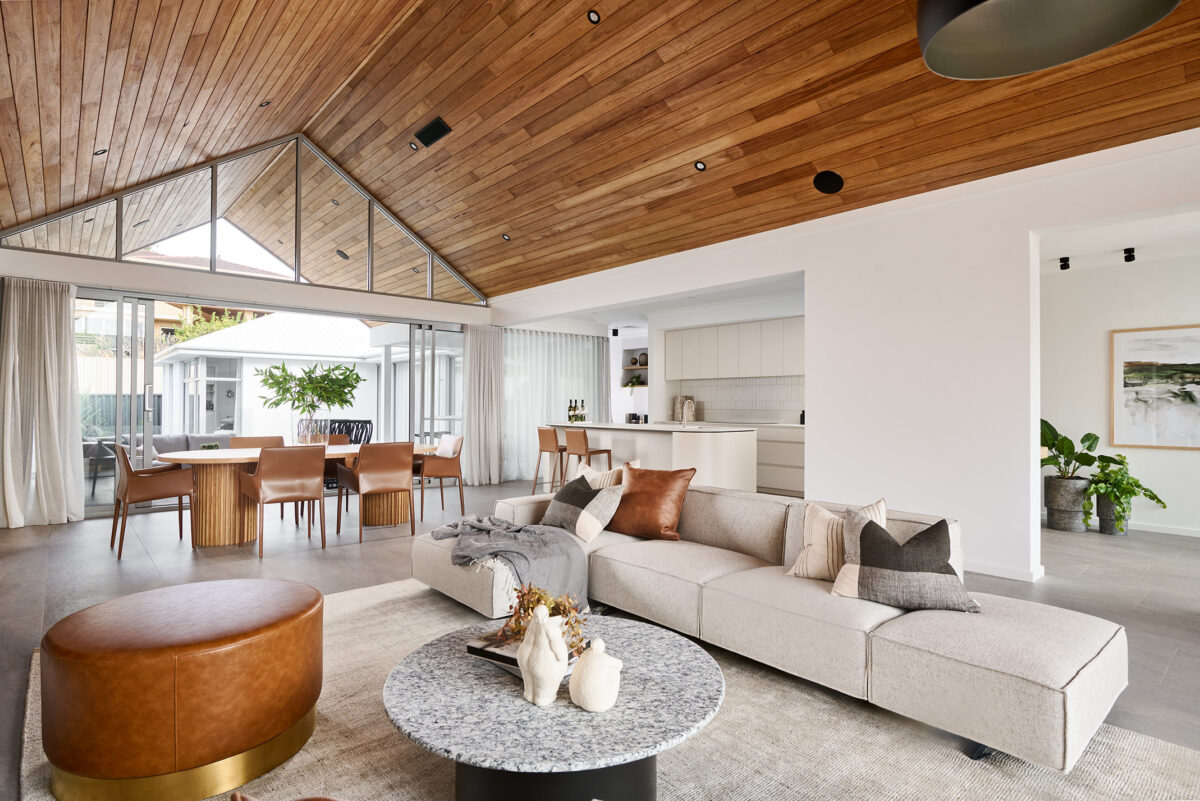 29 Mar 2022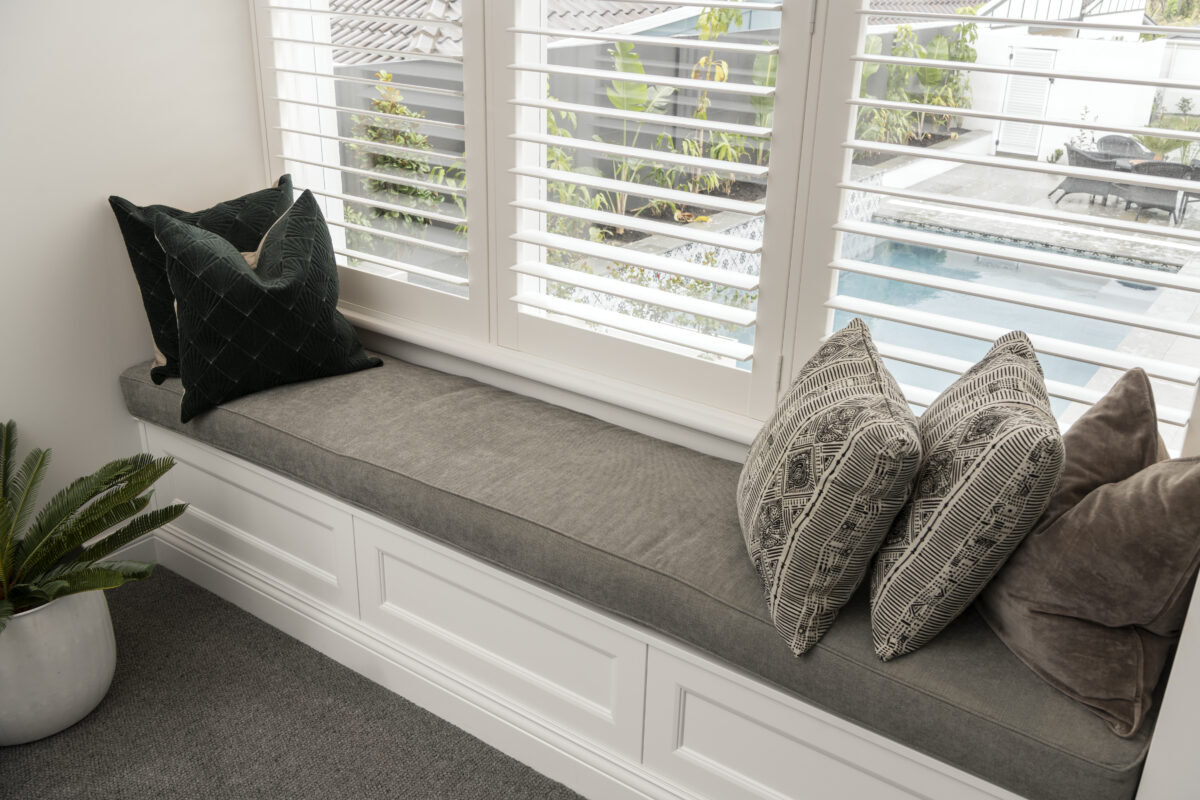 29 Mar 2022
Signup with us
Get the latest news from Oswald Homes delivered straight to your inbox