Oswald's Inspiration
Articles, Client Moments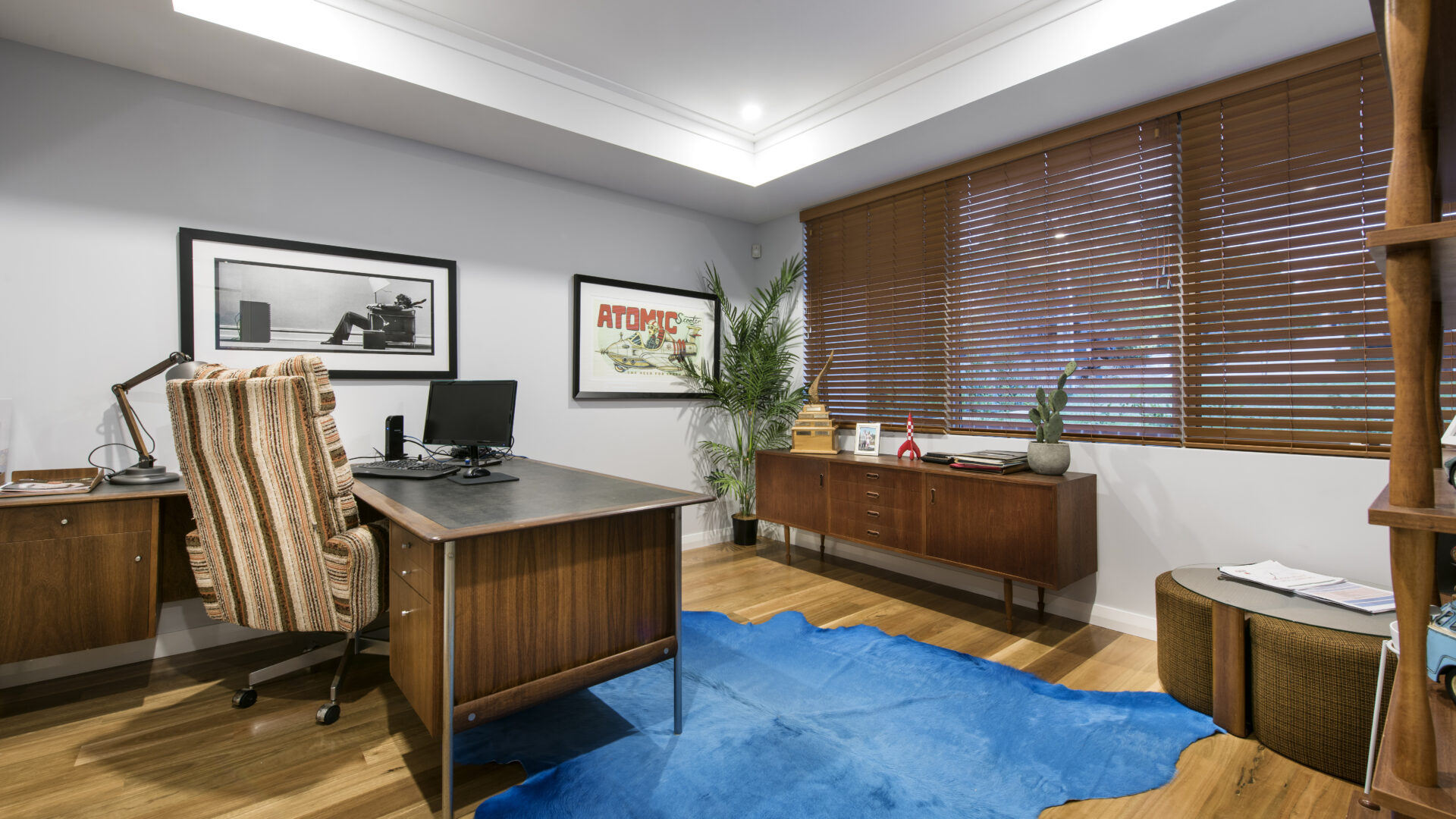 Mid Century: Love of retro inspires study
If you're familiar with Tintin and Blown Away Guy, you'll no doubt appreciate the retro design inspiration behind this lovely old-meets-new home office in a home we built in Doubleview.
The blonde-quiff'd adventurer and the Maxell advertising icon – along with the homeowner's late grandfather – have helped create a space that brings together everything we love about Mid Century Modern collectibles.
First of all, the study had to be a good size so that everything would fit in – and could be laid out as the owner pictured it. And it had to be a dedicated space. One of those please-close-the-door-I'm-feeling-inspired spaces that encourage hours of uninterrupted concentration or creative endeavour.
Add in a coffered ceiling for added gravitas and a big window to let in natural light, and the owners soon had the perfect backdrop for a treasured collection of vintage furniture, curios, keepsakes and memorabilia.
The timber and metal desk, the chair, sideboard, and curvy coffee table and stools all once belonged to the client's grandparents. These days the castors are a bit wobbly on the chair and its padding isn't quite what it was, and the metal legs on the desk are a little pitted and the leather inlay has seen better days, but it's all part of the charm. These items of furniture are not only genuine, but they also have a genuine story to tell. And those stories are part of the owner's family history.
The client says there's something wonderful about sitting in the chair at the desk, knowing that his grandfather once sat there working, and then his father in the years after.
The sentiment underlies a love of all things retro that stretches far and wide, from the hit US TV series Mad Men, to cult Aussie movies The Castle and The Dish. There are books on architecture in the 1950s and 1960s, an original Teledex, model cars from back in the day, Tintin's red and white rocket and a limited edition model of the comic-book hero's shark submarine.
The final layer was in the form of carefully chosen pieces to add contrast and colour, or to add extra all-important storage. The neon-blue cowskin was ordered from Melbourne and the timber shelf unit was a Gumtree bargain.
Describing himself as a "conscious hoarder" who puts "a lot of thought" into what he collects, the client started hunting out retro finds well before he, his wife and their young family moved into their new home. What he has curated is not so much a collection of items from a specific era, but rather an accumulation of items that resonate because of their ability to inspire across several generations.
View MCM editions
---
---
Recent Posts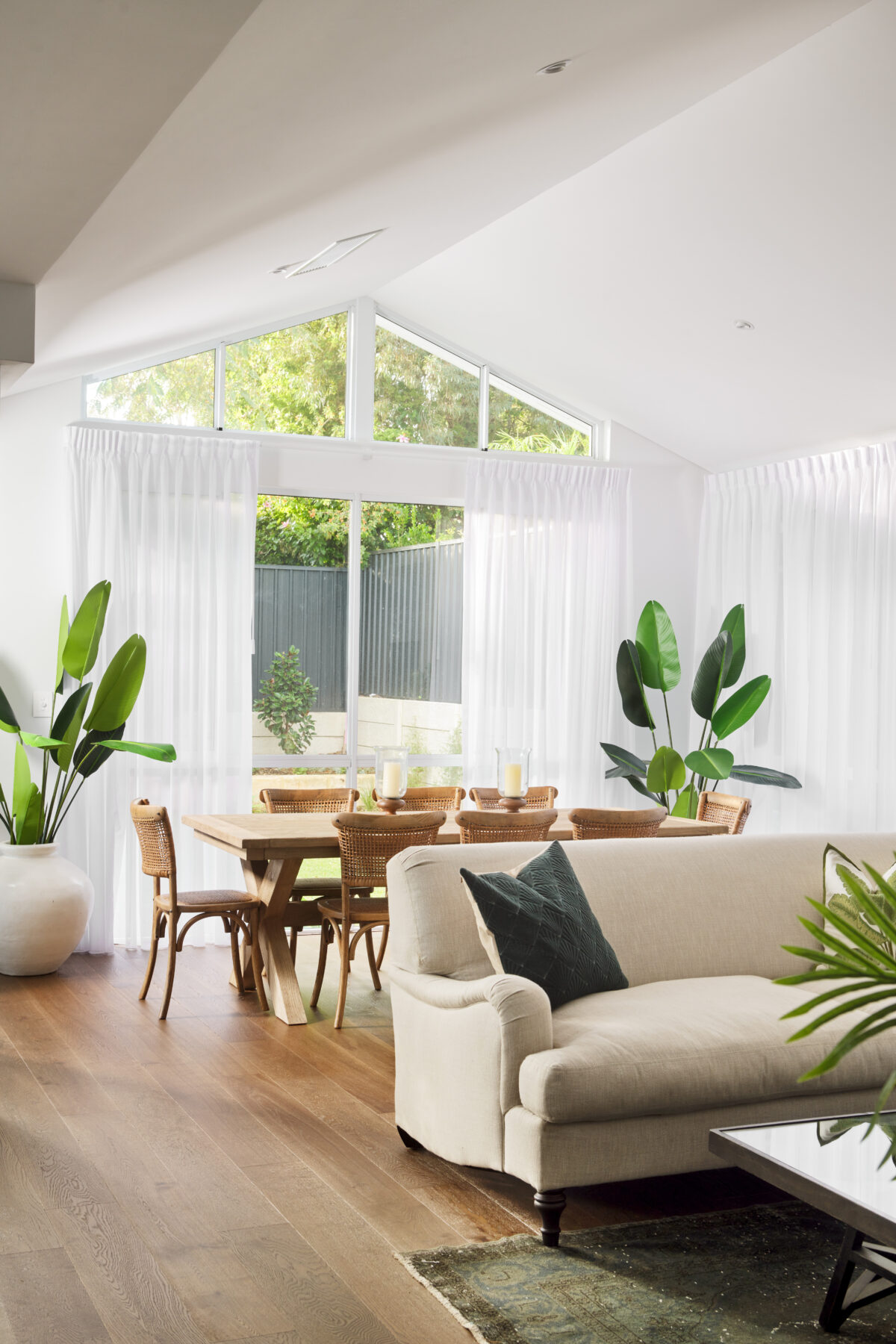 29 Mar 2022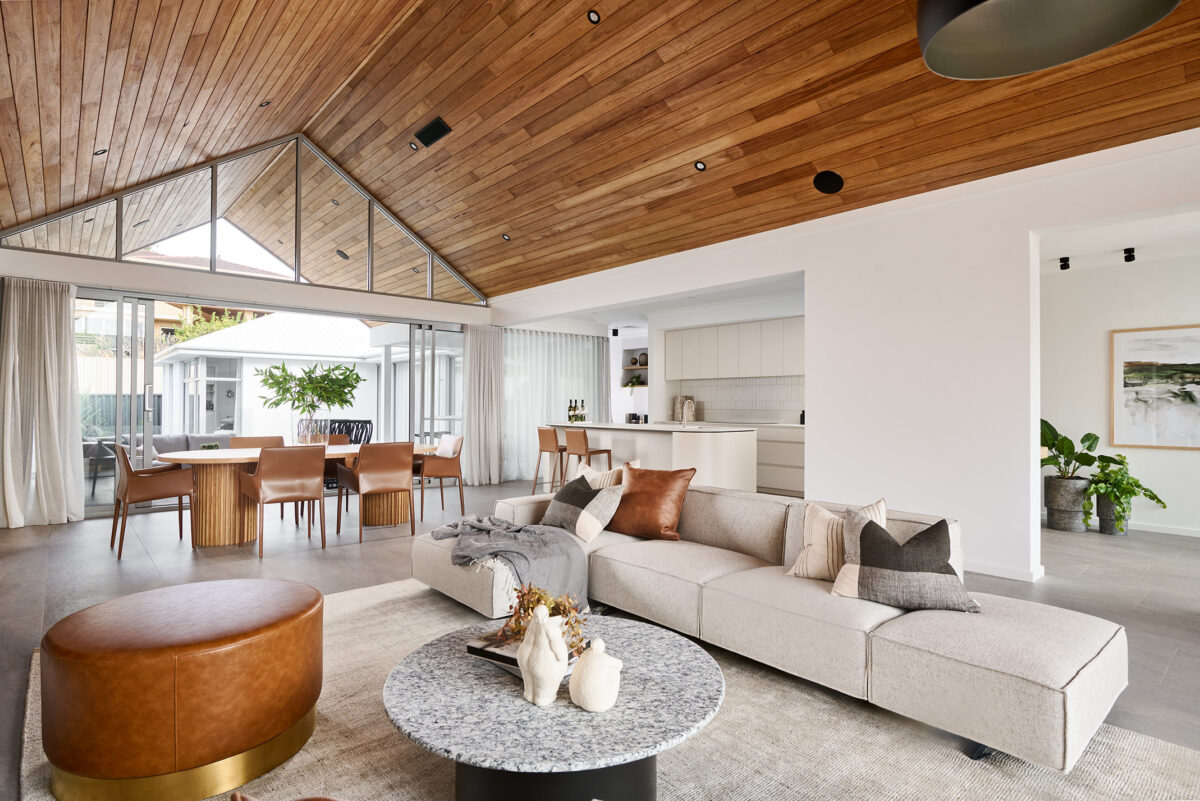 29 Mar 2022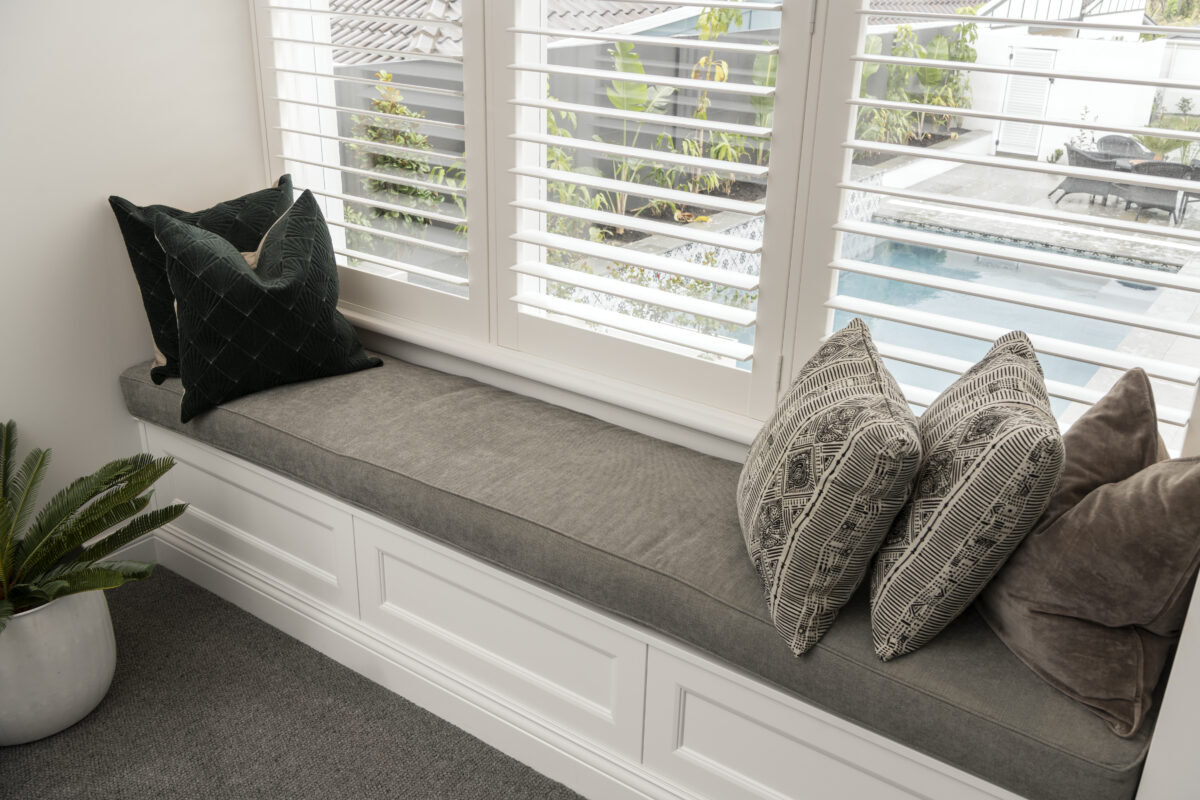 29 Mar 2022
Signup with us
Get the latest news from Oswald Homes delivered straight to your inbox