Oswald's Inspiration
Articles, Client Moments
Palm Springs meets cubist coastal style
The Palm Springs home style was just one of the coastal home design inspirations JWH Group General Manager Jay Walter drew on when he briefed Oswald Homes on a cool new pad for his young family. Jay – who grew up in the Walter family building businesses – lives and breathes building, but says designing and building from scratch was actually quite easy, despite the dizzying array of ideas he'd collected over the years.
"As a person who is surrounded by the home building industry day in day out, you do have a lot of ideas, but you soon reach a point where you know you can't fit them all into one home without it being a disaster," he says. "So you build a home knowing that it won't be the last one you intend to build, and you build what you need now and save some of the other ideas for later."
Enter Oswald Principal Designer Brook Leber, who worked closely with Jay and wife Sally to hone their ideas and create a contemporary two-storey coastal home ideal for a growing family.
Good at doing the splits
"We built the home as a split-level design that accommodated our sloping block and gave us the benefit of higher ceilings," Jay says. "We were originally going to build a single-storey with three splits, but decided to go up after taking into account everything we wanted to fit into our new home and the fact that we had double-storey homes either side of us."
The result is a delightful four-bedroom, three-bathroom Doubleview home that fuses the contemporary with Mid-Century Modern, cubist, industrial and Palm Springs undertones. Features include cedar cladding, louvre windows, sections of Restoration Red coach bricks inside and out, a downstairs guest suite, a retro-inspired study, and a vast open-plan living area leading out to an outdoor entertaining space overlooking the pool. There's also a four-car garage or 'man cave' for car enthusiast Jay, plus a multi-purpose room that's big enough for a standard-size pool table, but currently serves as a kids' playroom.
Palm Springs weekender
"The landscaping and furniture feel very Palm Springs, which is a great weekender spot for people living in LA," Jay says. "There was an element of taking those design cues to have a 'weekender' feel to our home. We love the use of timber and feature brickwork in our new home, while at the same time enjoying clean, simple lines without too much fuss."
Jay – who knows a thing or two about building deadlines – and Sally moved into their new home the week their first child was born. With landscapers, painters and carpet-layers still coming and going, those first few weeks were certainly "interesting", Jay says.
Family favourites
Today, the young family is nicely settled and there's even been another new addition to the family with the recent arrival of their second child.
"Our free-form living area is a fantastic space, especially with the over-sized kitchen island bench, which is a great hub for catching up," Jay says. "The living area allows our little ones to run around while we have the TV on in the background, playing music for example. It's a very multi-purpose, multi-faceted space.
"The other area we really love is our master bedroom and ensuite. We moved from a home with a small master suite and tiny ensuite, so to have a spacious ensuite is something we're really enjoying when we're getting ready in the morning or evening. Having a master bedroom with a bit of space is a luxury."
Designer Brook says the home is not only perfect for the young Walter family, but it's also a perfect example of how different styles can be seamlessly fused together.
"Jay and Sally have not been pigeonholed into one particular style," he says. "From the Palm Springs inspiration to the demands of a young family, this home is the result of a collaboration. It illustrates the benefits of custom design and how different elements can come together."
View our Coastal editions.
---
---
Recent Posts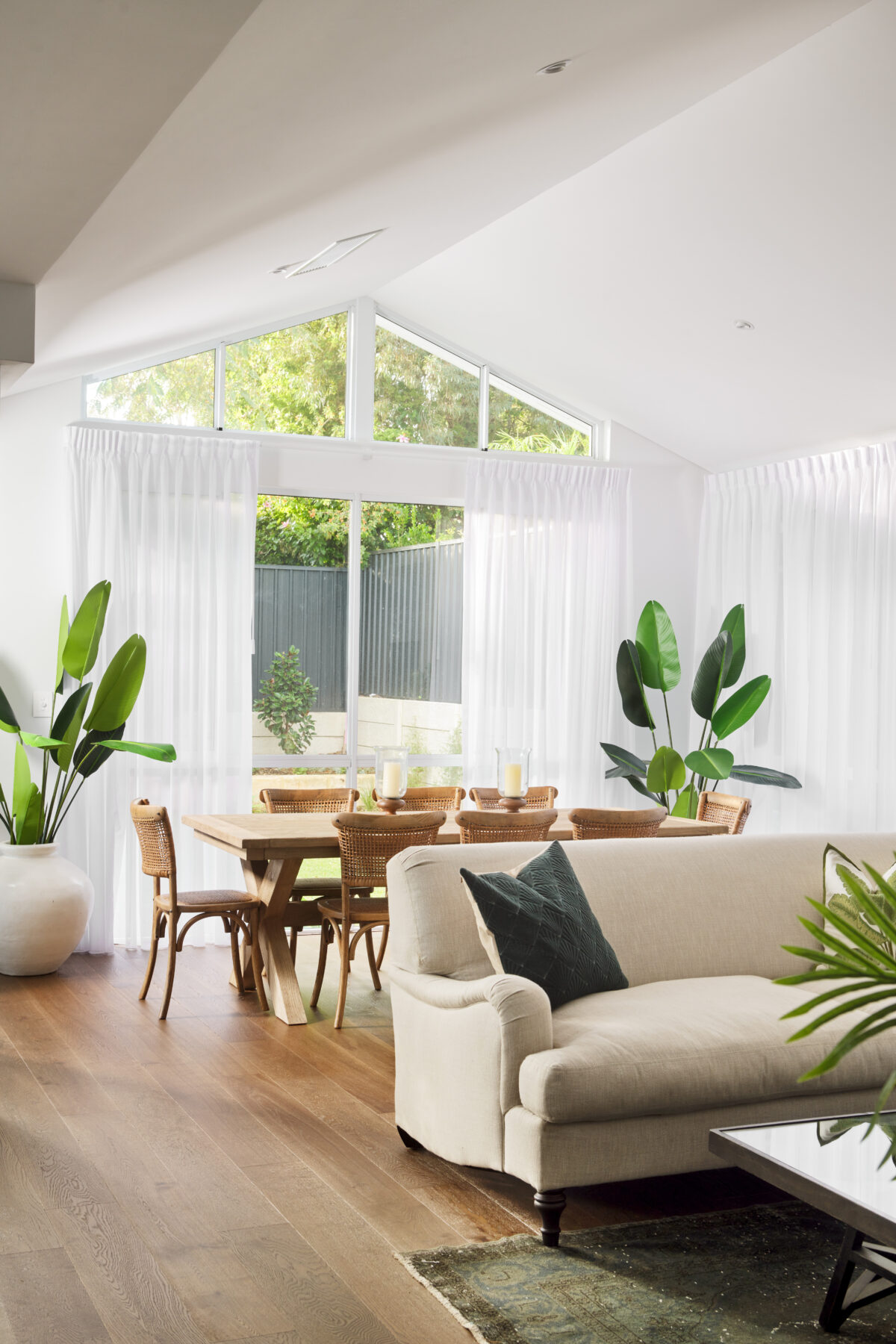 29 Mar 2022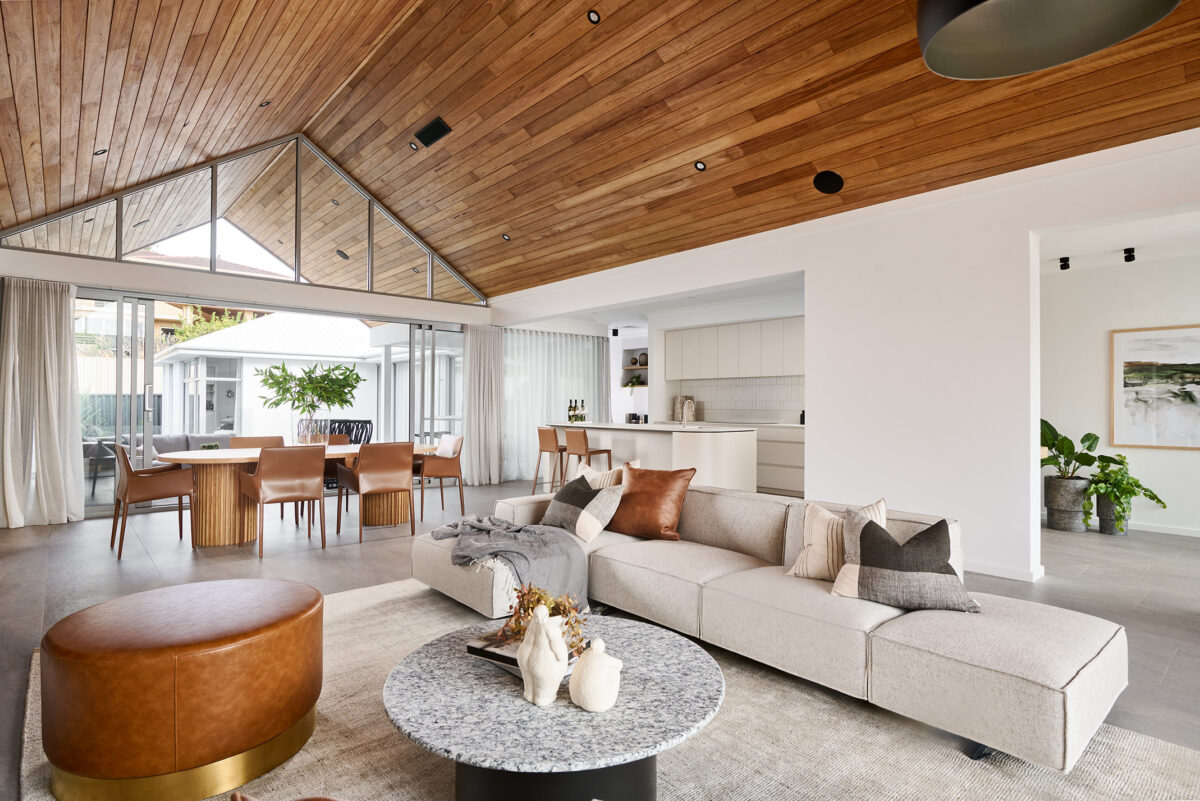 29 Mar 2022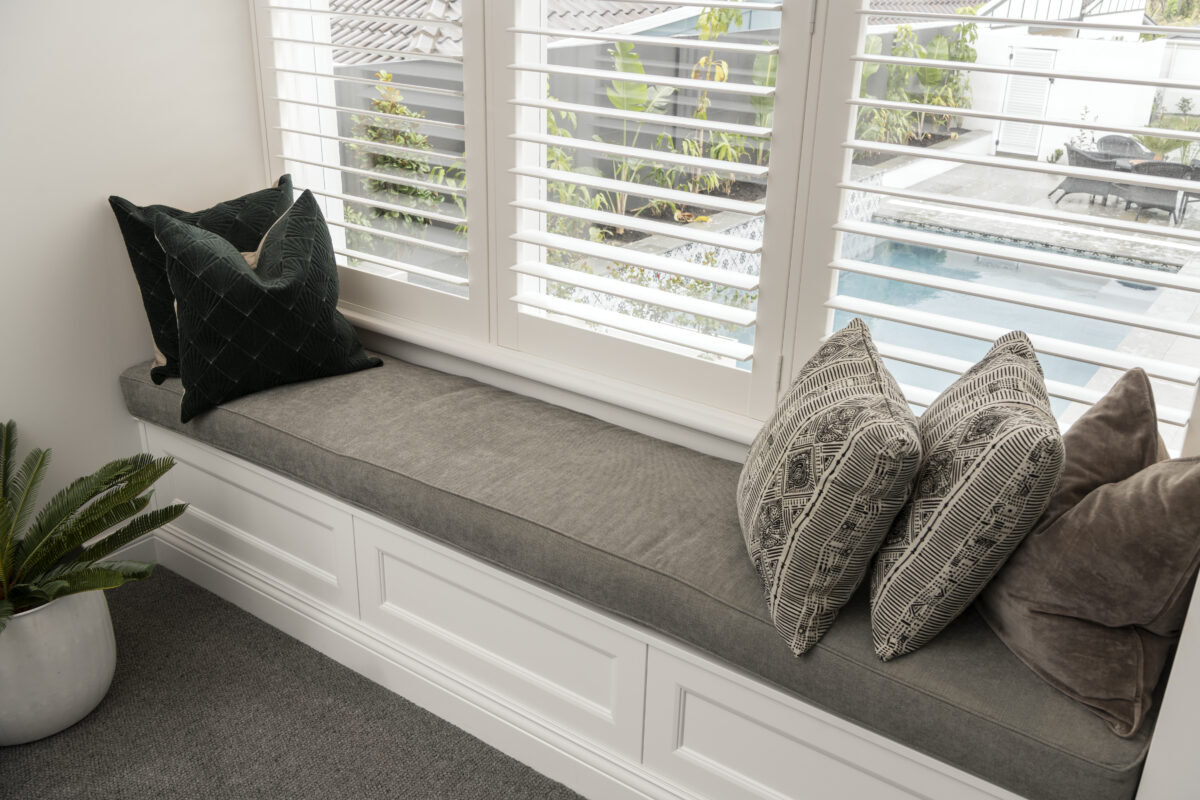 29 Mar 2022
Signup with us
Get the latest news from Oswald Homes delivered straight to your inbox