Oswald's Inspiration
Design Tips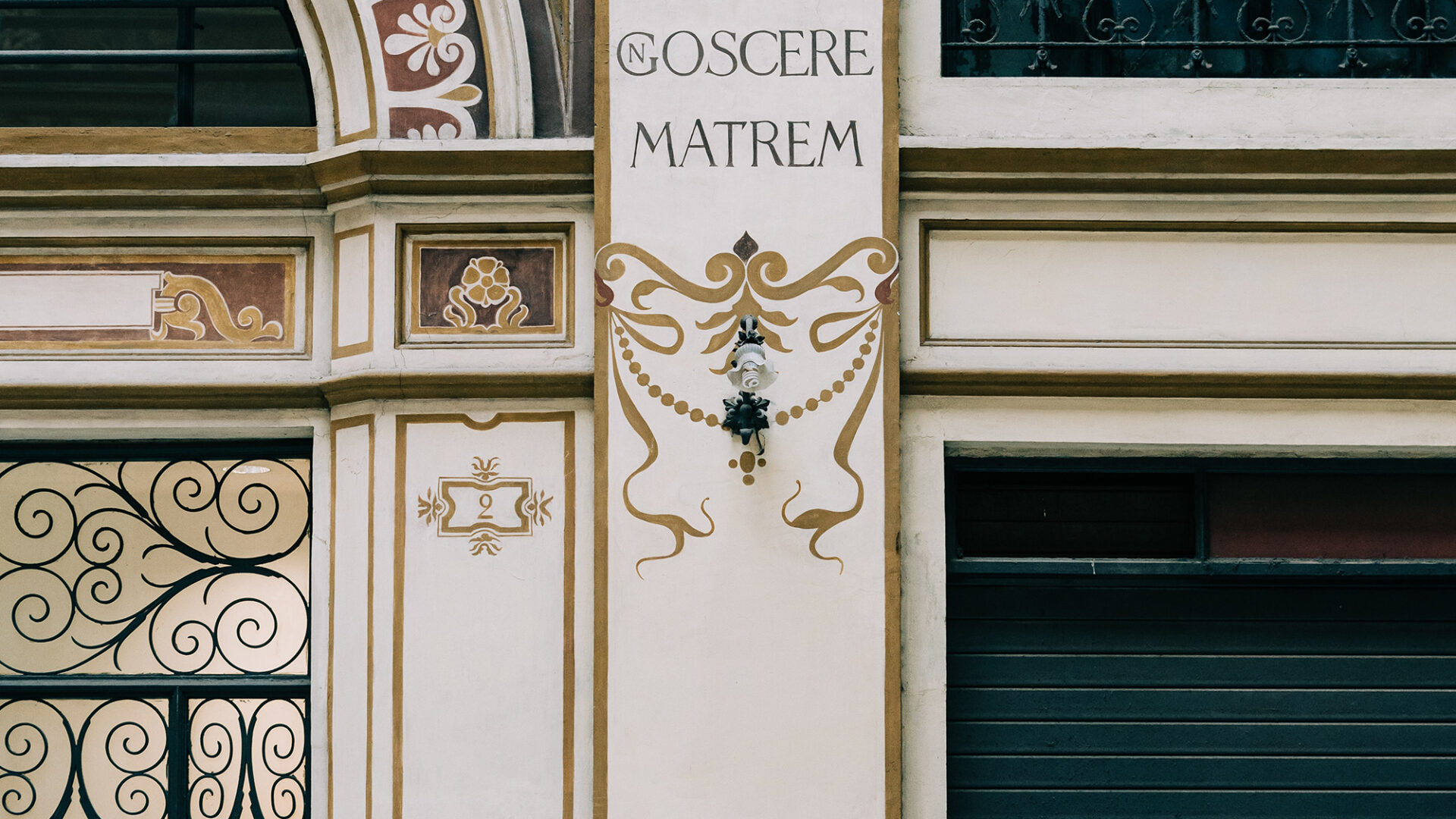 7 ways to spot a modern Art Deco home design
Perth is no stranger to the art deco style.
Examples are spread throughout the city and its surrounds, from the Cygnet in Como and the Alexander Buildings in Mt Lawley to the Raffles Hotel in Applecross, Luna Cinema in Leederville and Regal Theatre in Subiaco.
There are numerous town halls, churches, hotels, cafes, offices, apartment buildings and private homes in the art deco style, all contributing their distinctive character to the streets of Perth, Fremantle and beyond.
Further afield, iconic examples include the Chrysler Building in New York, the NBC Tower in Chicago and the Hoover Building in London. Everywhere from Mumbai to Miami, there are celebrations of the Arts Décoratifs– or art deco for short – that was the style de jour of the 1920s and '30s.
Think luxury ocean liners, jazz clubs, glittering parties, skyscrapers and seaside mansions. Think Leonardo DiCaprio in The Great Gatsby.
The style is elegant, opulent and a little bit kitsch. In its day it was daring, bold, modern and shamelessly exotic. It represented fresh thinking, new technology and superb craftsmanship. It symbolised wealth, power and sophistication.
The burning question now is: Is art deco making a comeback?
We like to think there will always be a place for more of this classic style on the streets of our city and suburbs, and we have a whole range of art deco-inspired designs to prove it.
From the stunning single-storey Waldorf to the spectacular two-storey Raffles, our art deco home designs combine the style's essential elements with a modern freshness.
Here are 7 features we've borrowed from the classics to produce our modern art deco home designs:
Curves: Softly rounded corners are one of the hallmarks of the art deco style, accentuating shape, balance and proportion. They're often used to bring an interesting asymmetry to an elevation or to accentuate a grand portico or generous balcony.
Black accents: Look out for black or charcoal-coloured doors and windows, and balustrades reminiscent of the railings on an ocean liner.
White render: A natural choice to make black accents pop while keeping the whole look fresh, elegant and modern. Simple. Stunning.
Motifs: Classic shapes include sunbursts, squares, fans, chevrons and triangles, used to add understated interest and layering to a modern art deco façade.
Porthole windows: Borrow a design feature from those luxurious old ocean liners to give your art deco design added impact.
'Flat' roof: The roof all but disappears, letting shape and balance take centre stage. (Don't worry, the roof isn't actually flat, it just appears that way!)
Horizontal lines: Linear mouldings highlight clean lines, generous proportions and glamorous kerb appeal.
Inside, each of our art deco home designs boasts expansive light-filled living areas, sumptuous master suites, two or three bathrooms and a fabulous outdoor entertaining area. You'll also find sculleries, studies, dens, e-nooks, voids, games rooms, sitting rooms, theatre rooms and balconies, and even an art studio, featured in our art deco home designs.
Keen to know more about the elegant art deco style? Our art deco style guide goes into more detail about art deco features and finishing touches, both inside and out.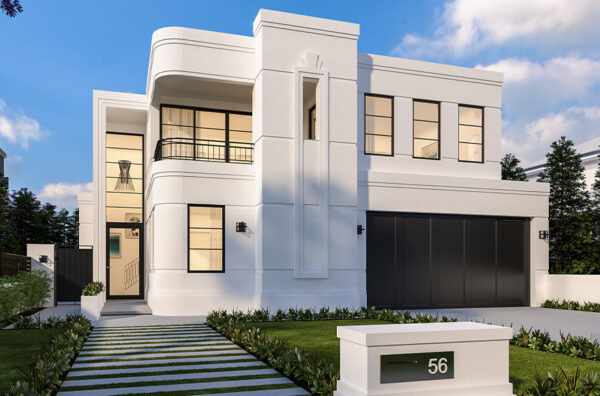 ---
---
Recent Posts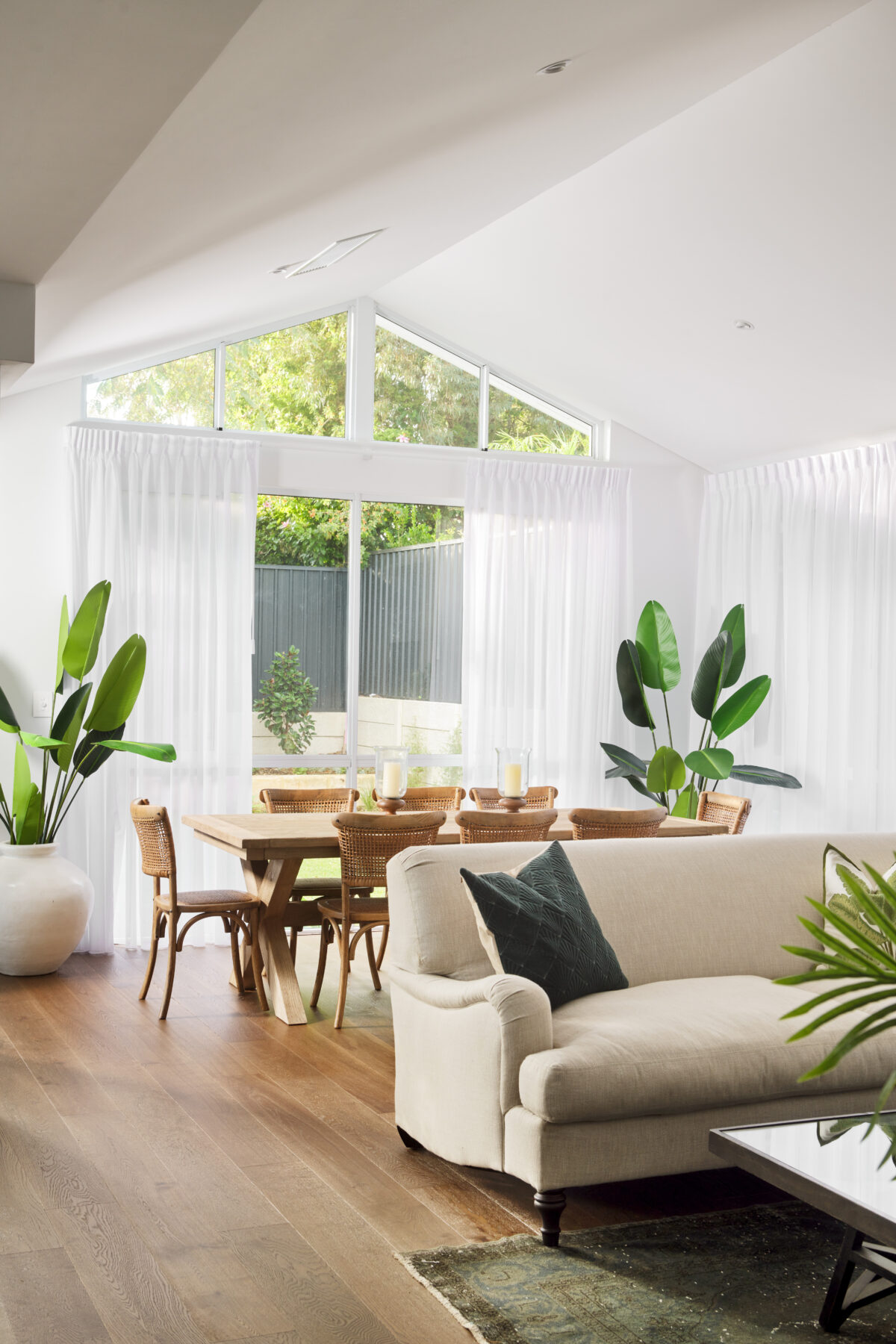 29 Mar 2022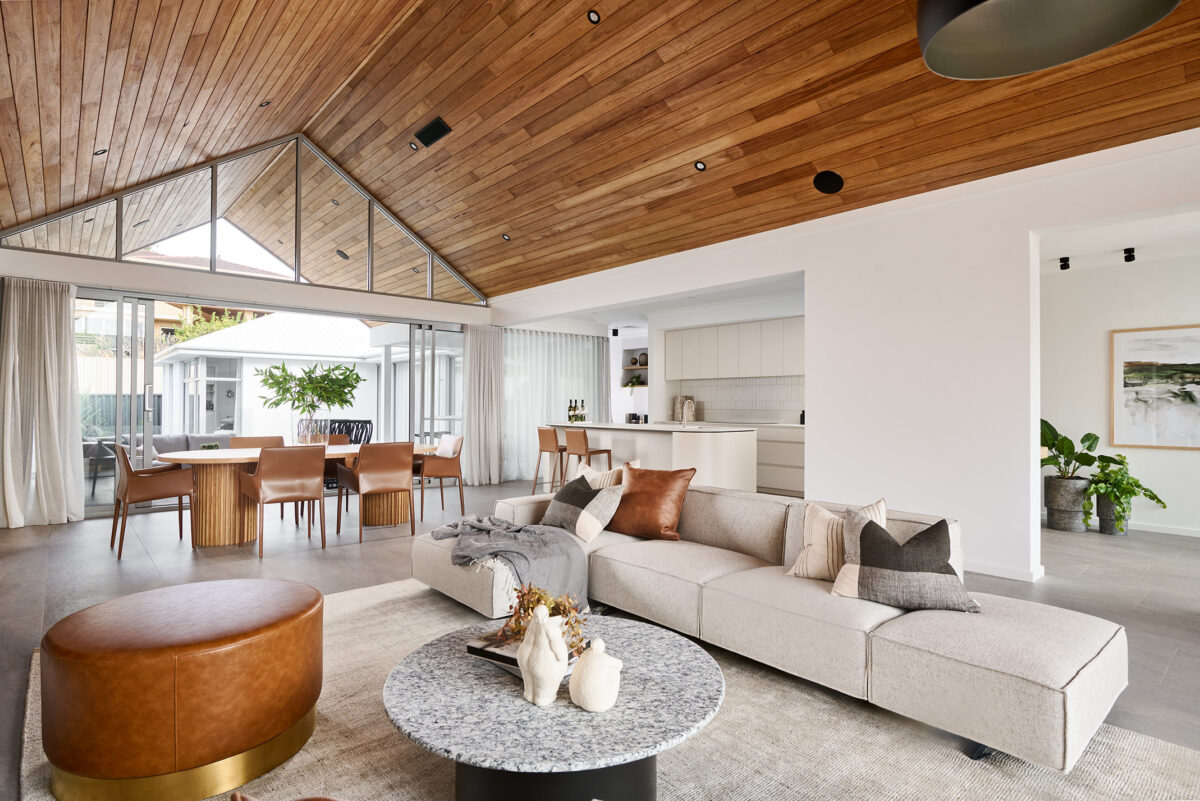 29 Mar 2022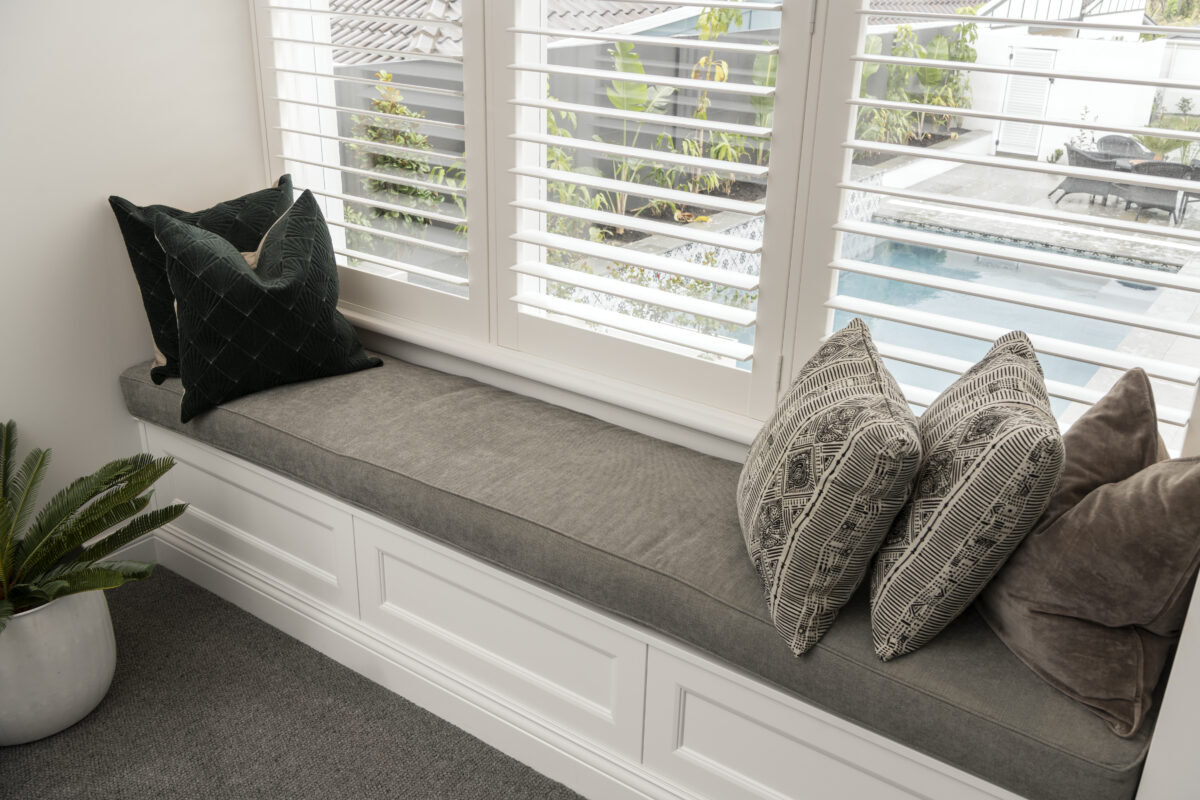 29 Mar 2022
Signup with us
Get the latest news from Oswald Homes delivered straight to your inbox