Oswald's Inspiration
Design Tips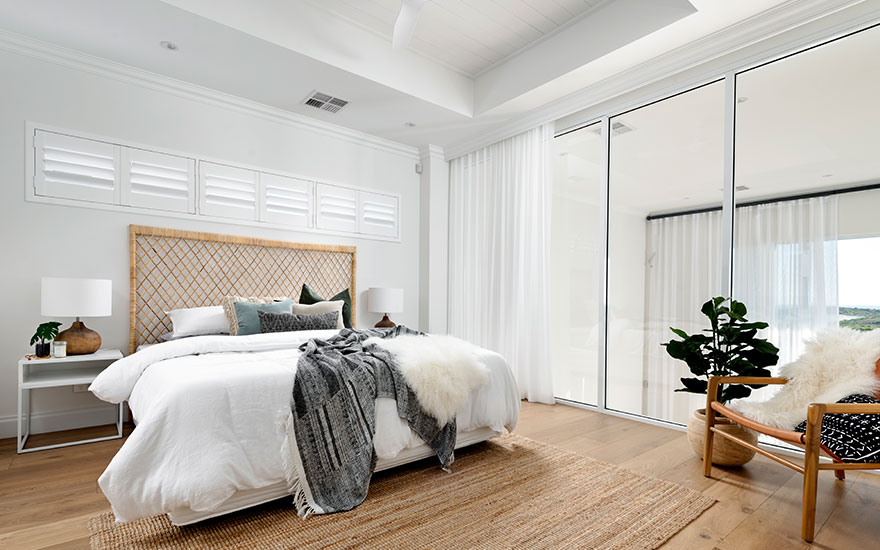 A Nautical Bedroom Style Guide
Home and interior design trends are always ebbing and flowing; what's in, what's so pre-pandemic. Whist the nautical and beachy interior design ideas have been around a fair while, it doesn't mean we shouldn't consider the aesthetic in our homes.
Beach inspired living has evolved from tacky 'Life's A Beach' wall prints and shells EVERYWHERE to more refined coastal looks. This refined, elegant coastal style is synonymous with Oswald Homes. We are the Home of the Hamptons, after all.
We believe a nautical style can fit into any home and is especially cozy as your bedroom aesthetic.
Get the right balance of nautical and luxury with our top tips for designing your room!
Elements are key
What is going to be your key element which shows your room is a clear nod to nautical? We recommend choosing a few key pieces and designing the room and colour palette around that.
Is it a rattan bed head, a coastal-inspired art piece or light wood furnishings? Find your eye-catching pieces and work a supporting colour palette around them.
Colour palette
Speaking of colour palette, make sure you don't go for the obvious when it comes to your nautical-themed bedroom. Hold off on buying that teal paint that reminds you of the ocean and instead aim for sophisticated, subdued tones.
For your paint palette use dusty blue-greens, creams and ivory to reflect sand, soft whites and beiges as bases. Consider navy and subdued violets to feel more luxurious, cozy romantic.
Pops of classic sea blues and greens in furnishings and upholstery is a chance to bring in your ideas of a classic nautical look in your bedroom.
Luxurious lighting
Nautical inspired rooms will have a great deal of natural light; it has to be synonymous with a day at the beach. Window treatments can reflect your nautical dreaming, matching your coastal colour palette or a chance to include stripes, a nautical classic.
Use your light fittings to keep it cozy, layering the lighting with beach themed lamps and low hanging beach glass inspired pendants.
The finer details
As any interior designer will tell you, each item in a room is thought out and weighed upon whether it adds or takes away from the aesthetic. With a nautical interior design, it's really in the supporting patterns, textures and ornaments which carry the coastal message across.
Plush bed finishes, soft knitted throws and artisan rugs are a must. Just make sure they blend in with space – keep your receipts! Bring the outside in with weather wood textures in flooring, furnishing or accessories.
This is where you will have fun at the gift store finding accessories to fit your nautical theme. Instead of rushing to the gift shop, see what you can collect at vintage stores to recycle while you decorate, like collecting seaside postcards. There are so many interpretations of the nautical bedroom design, make yours unique with pieces no one else has.
Check out our interpretations of coastal-inspired design in our Hamptons and Coastal Plantation home designs. It might just spark some inspiration.
---
---
Recent Posts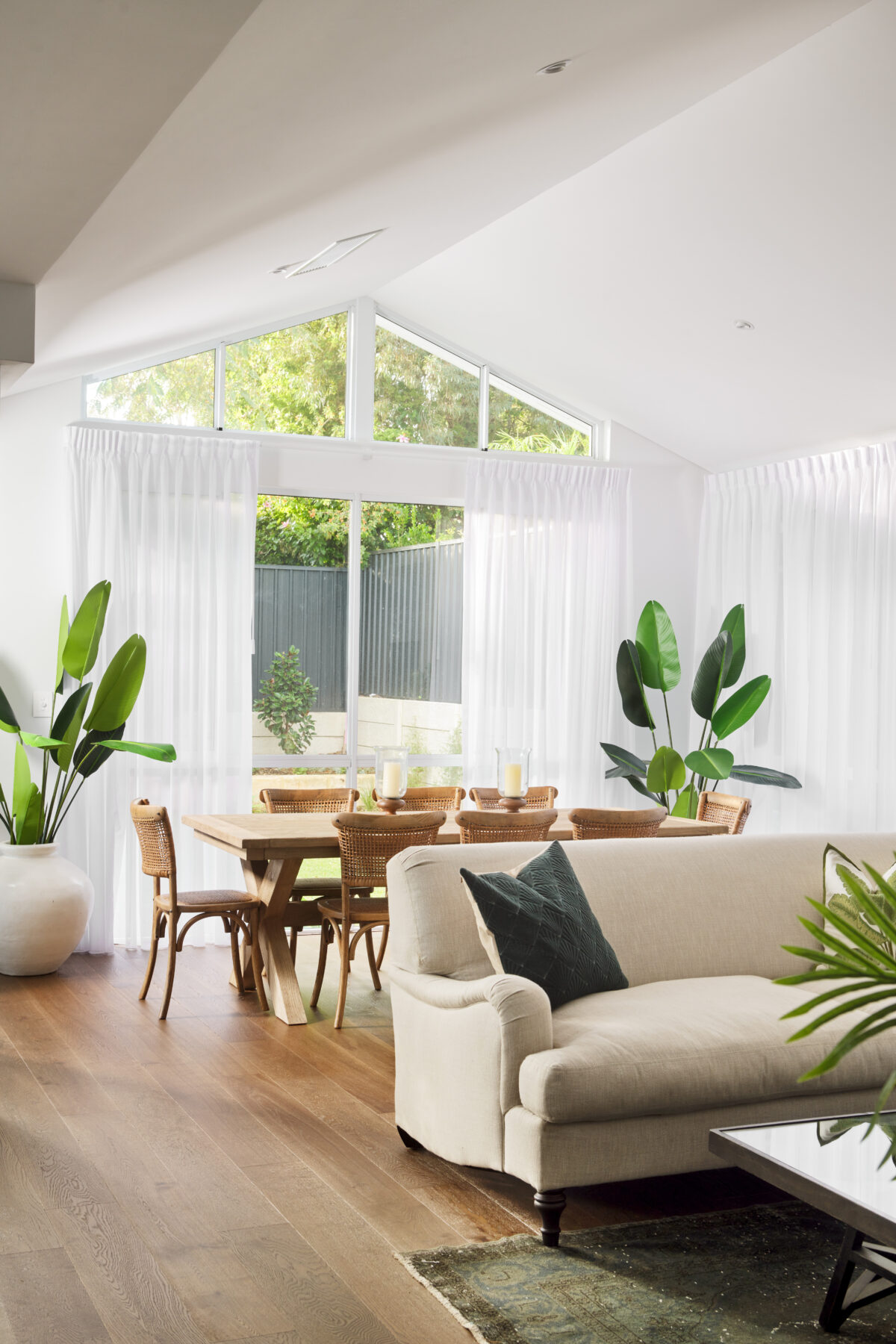 29 Mar 2022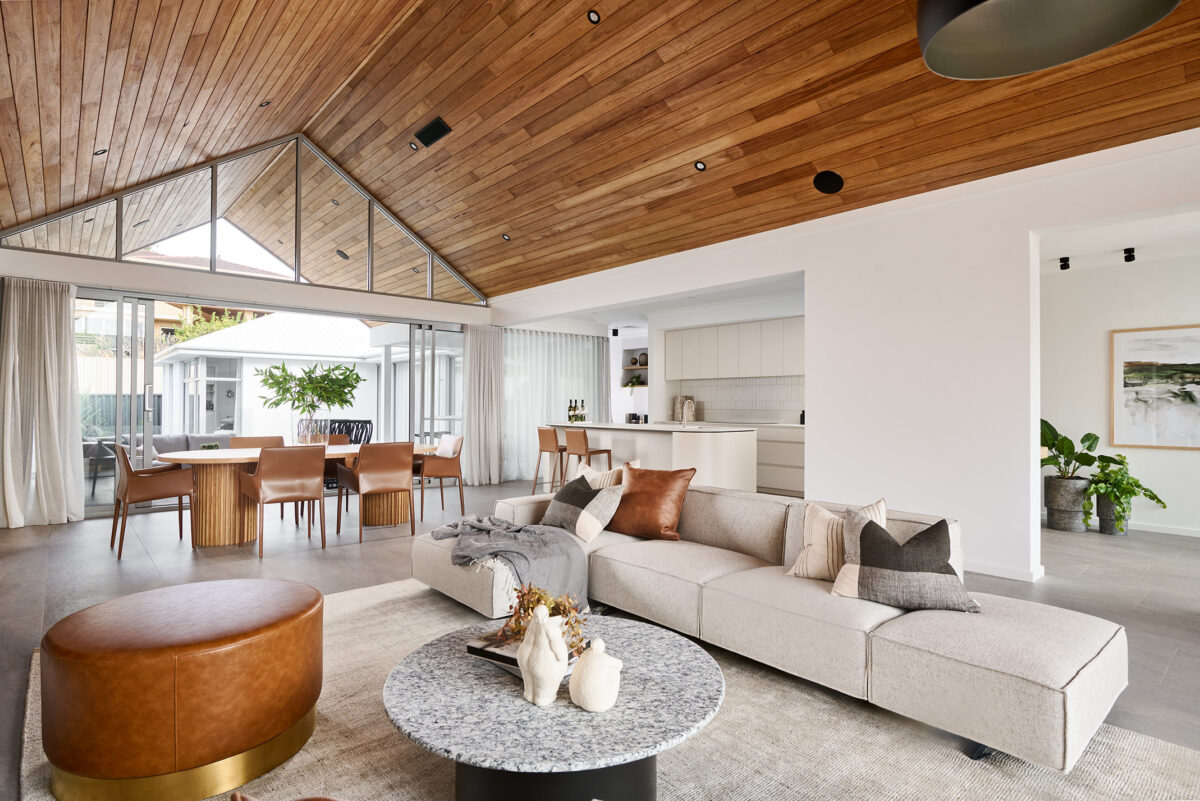 29 Mar 2022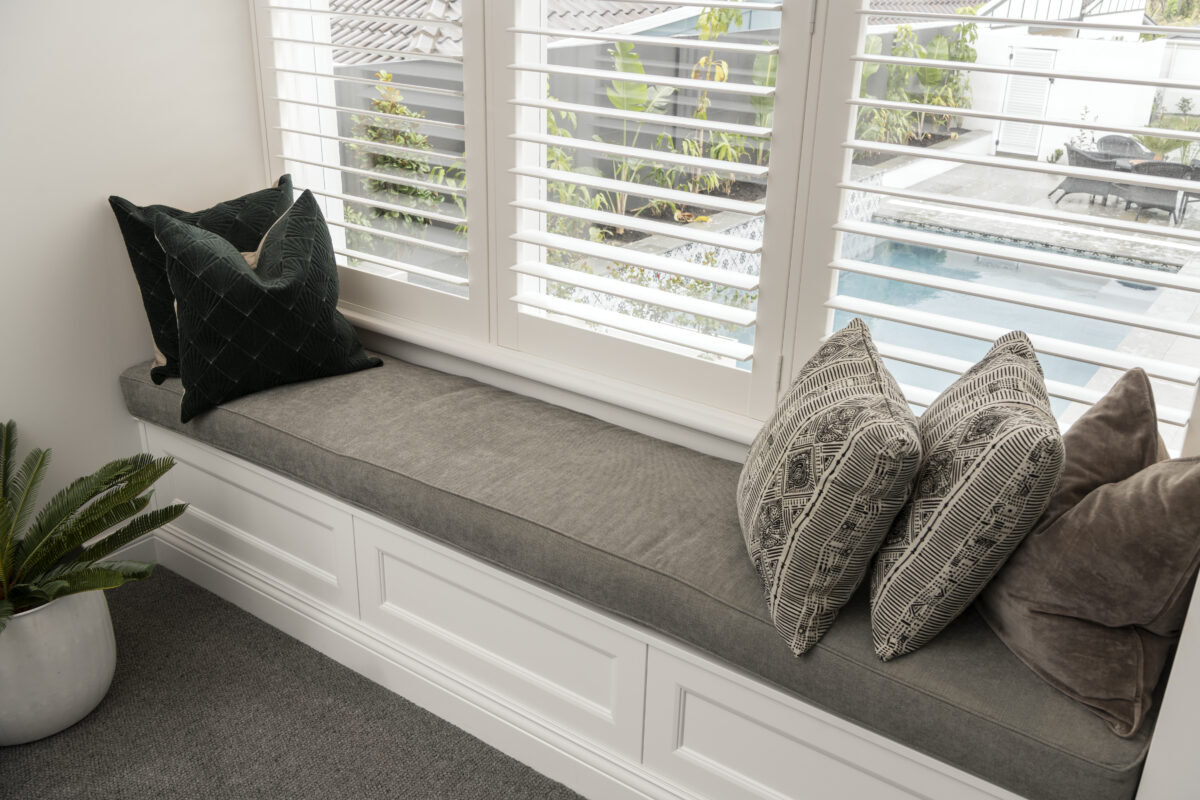 29 Mar 2022
Signup with us
Get the latest news from Oswald Homes delivered straight to your inbox