Oswald's Inspiration
Design Tips
Style Tips for Modern Beach House Designs
Inspired by the Coastal Plantation style, Grace's Landing is a timeless coastal home design with a contemporary edge.
Light, bright and voluminous, this four-bedroom, three-bathroom custom-designed family home showcases well-zoned spaces awash with natural light and fresh white.
Finishing touches are thoughtful and elegant, yet there's still the relaxed holiday-worthy comfort and casual welcome that we associate with living by the beach.
Delivering 422sqm of home on a 12.5m-wide block in Mindarie, Grace's Landing makes the very best use of every square metre of its enviable coastal location.
Feeling inspired to build your own coastal hideaway? Here are our 7 top style tips for modern beach house designs, as seen in Grace's Landing.
1. It's (almost) all white.
The predominantly white paint palette used throughout is complemented by soft greys and natural tones to keep the whole look cool, fresh and elegant. Black and tan have been used as accent colours, along with shots of bright green indoor foliage.
2. Bring the outdoors in.
Indoor plants do double duty, adding vibrant living colour and connecting the indoors to the outdoors. The double-height wall of glazing in the great room has added impact as it brings in an expansive view of the sky, topping of the garden view. Stacker doors guarantee a seamless transition between the great room and the adjoining deck, while an internal wall of windows ensures the master suite doesn't miss out on an ocean outlook. Even the kitchen enjoys a picture-perfect view of leafy green outside.
3. Add volume.
When we think of living by the beach we typically think of vast open spaces and clear blue skies, and that's just the effect a mezzanine level can deliver in a modern beach house design, especially when combined with a soaring wall of glass.
4. Go natural.
Materials such as timber, leather, wicker and linen keep the mood relaxed and restful. Nothing jars and everything feels organic and fresh from the seashore. White-painted joinery, including deep skirting boards and tongue-and-groove panelling, add subtle extra detail.
5. Keep it relaxed.
Nothing feels buttoned-up, overly formal or inaccessible, yet there's still a welcome sense of order. The open shelves in the kitchen and study are an opportunity to introduce texture and interest, furniture features gentle curves, and sofas, beds and easy chairs are stacked with invitingly tactile cushions and throws.
6. Keep clutter at bay.
The modern beach house demands a certain degree of order, with beautiful clutter-free spaces that encourage relaxation and leisure time. Great storage such as built-in cabinets and bookcases let you display favourite items while keeping the rest under control. Baskets on open shelves combine form and function, while simple Shaker-style cabinets are a perfect beach house style choice in the kitchen and bathrooms.
7. Make an entrance.
Weatherboards aren't just for cute seaside cottages. Teamed with a grey render, simple white balustrading, twin gables and a deep porch with twin pillars, traditional weatherboards also deliver in the two-storey style stakes.
Love the layout of Grace's Landing but looking for a different style? We've already created a choice of alternative elevations to suit a range of style aficionados, including art deco devotees, traditionalists and fans of a clean, contemporary look.
Not sure about the two-storey void? We've got that covered as well, with an alternative floor plan that delivers a more traditional layout.
---
---
Recent Posts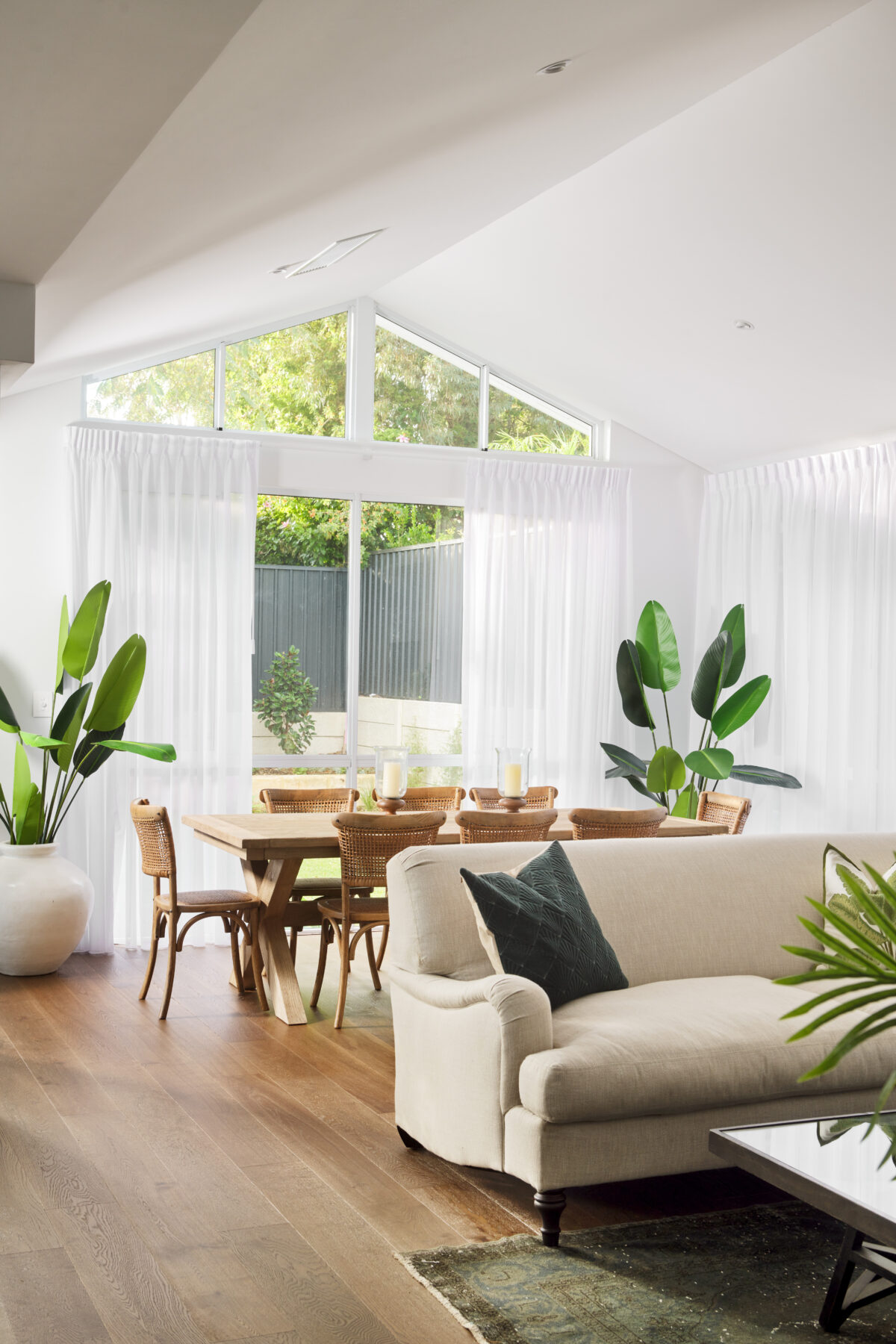 29 Mar 2022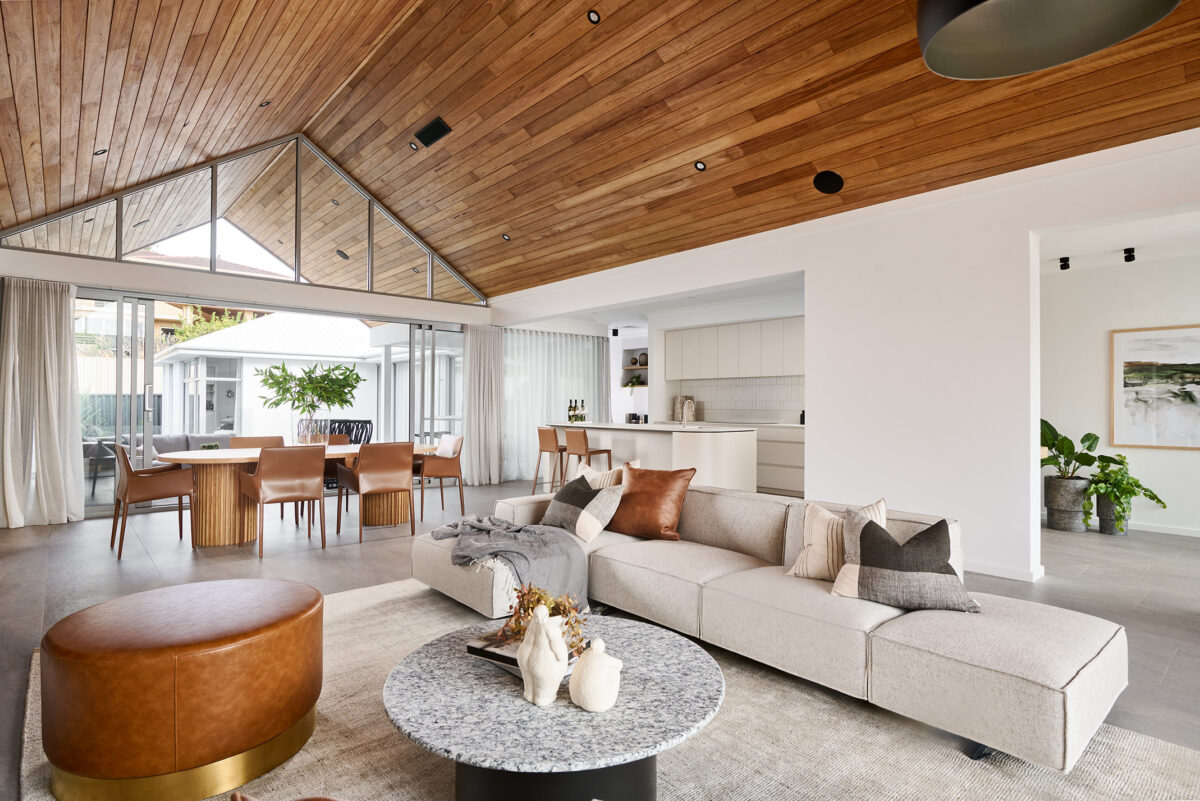 29 Mar 2022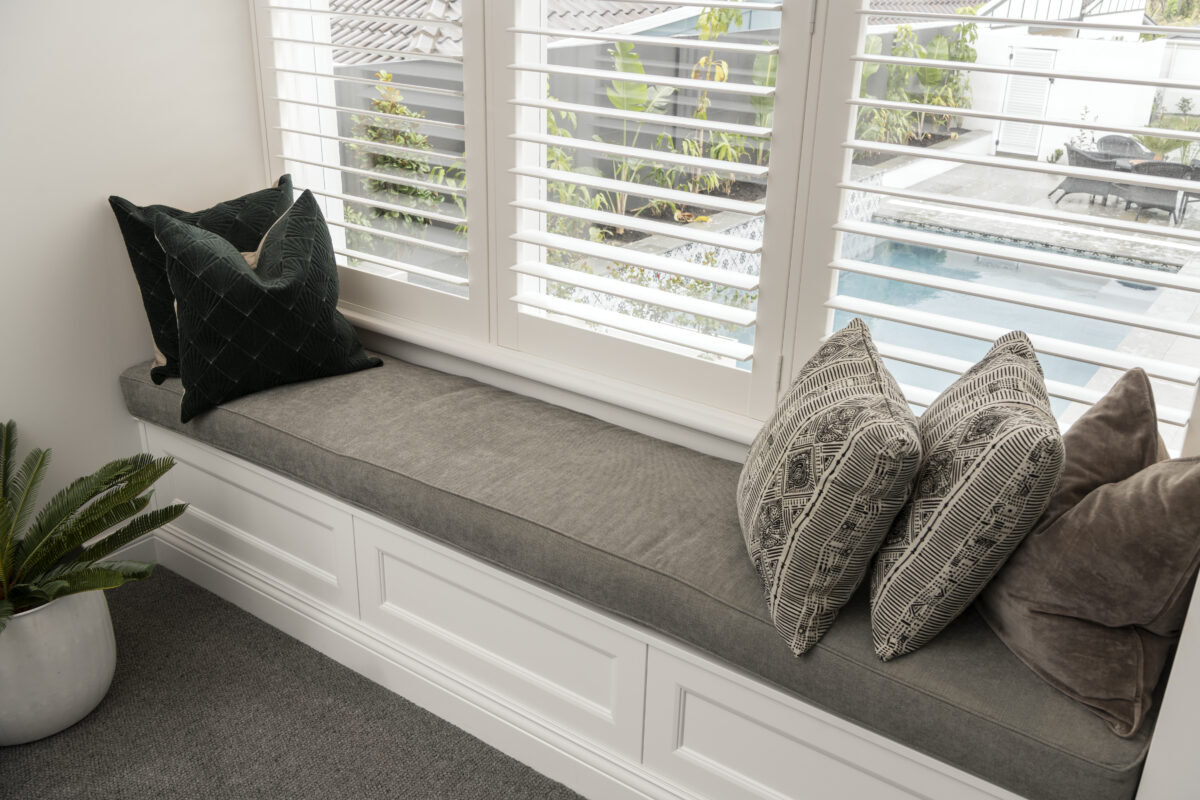 29 Mar 2022
Signup with us
Get the latest news from Oswald Homes delivered straight to your inbox